Dear Bitruers,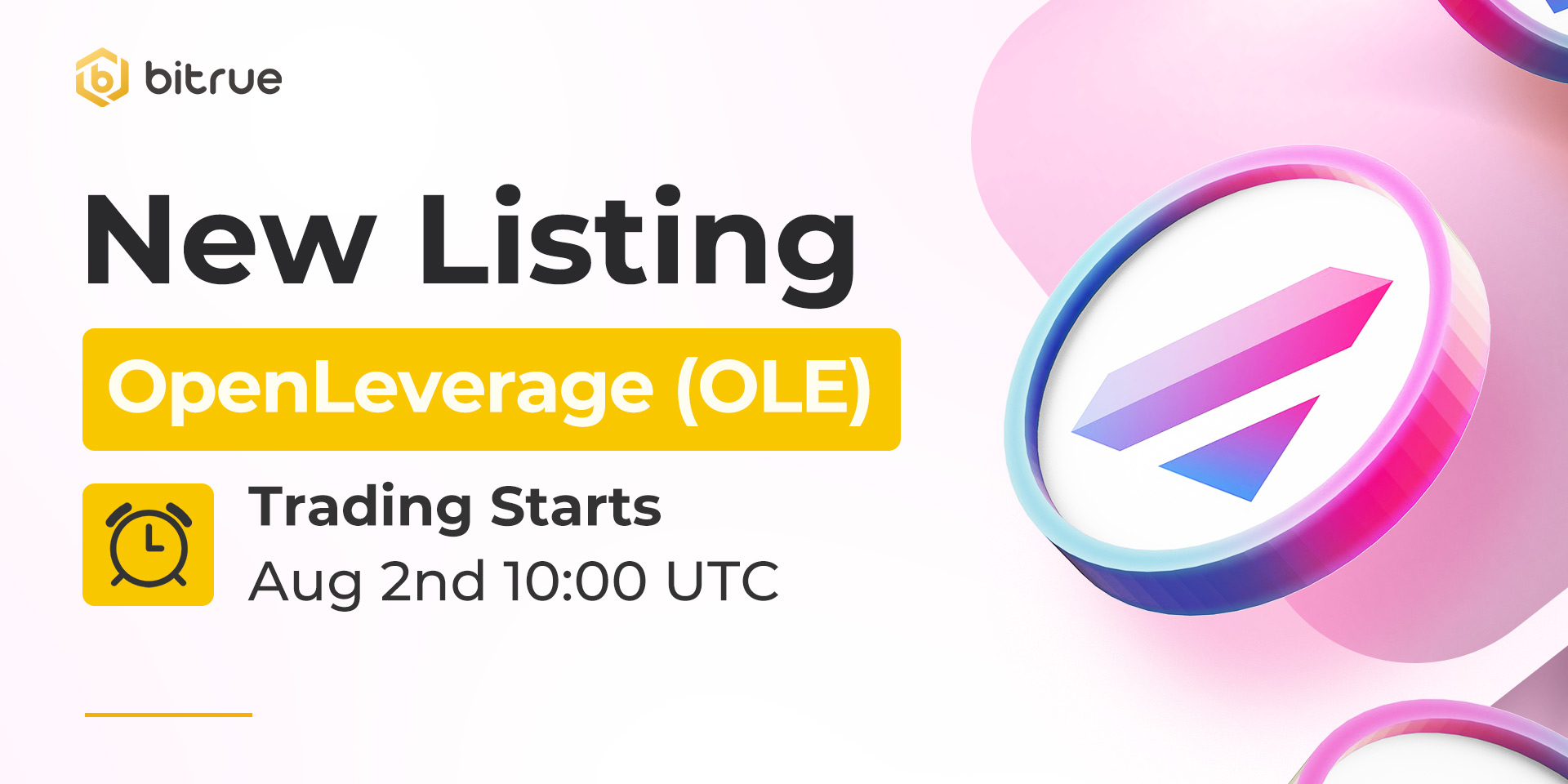 We are bringing a new token to you, it's OpenLeverage (OLE)! Welcome to Bitrue!
OpenLeverage is a permissionless margin trading protocol that enables traders or other applications to long or short any trading pair on DEXs efficiently and securely.
$OLE contract address: 0xa865197A84E780957422237B5D152772654341F3
More information can be found on their official website at https://openleverage.finance/
Deposits for this coin (BEP20 network supported) have been enabled already, so existing traders are able to deposit in advance and trading coming soon. Withdrawals will be enabled approximately 24 hours after trading has begun.