Dear Bitruers,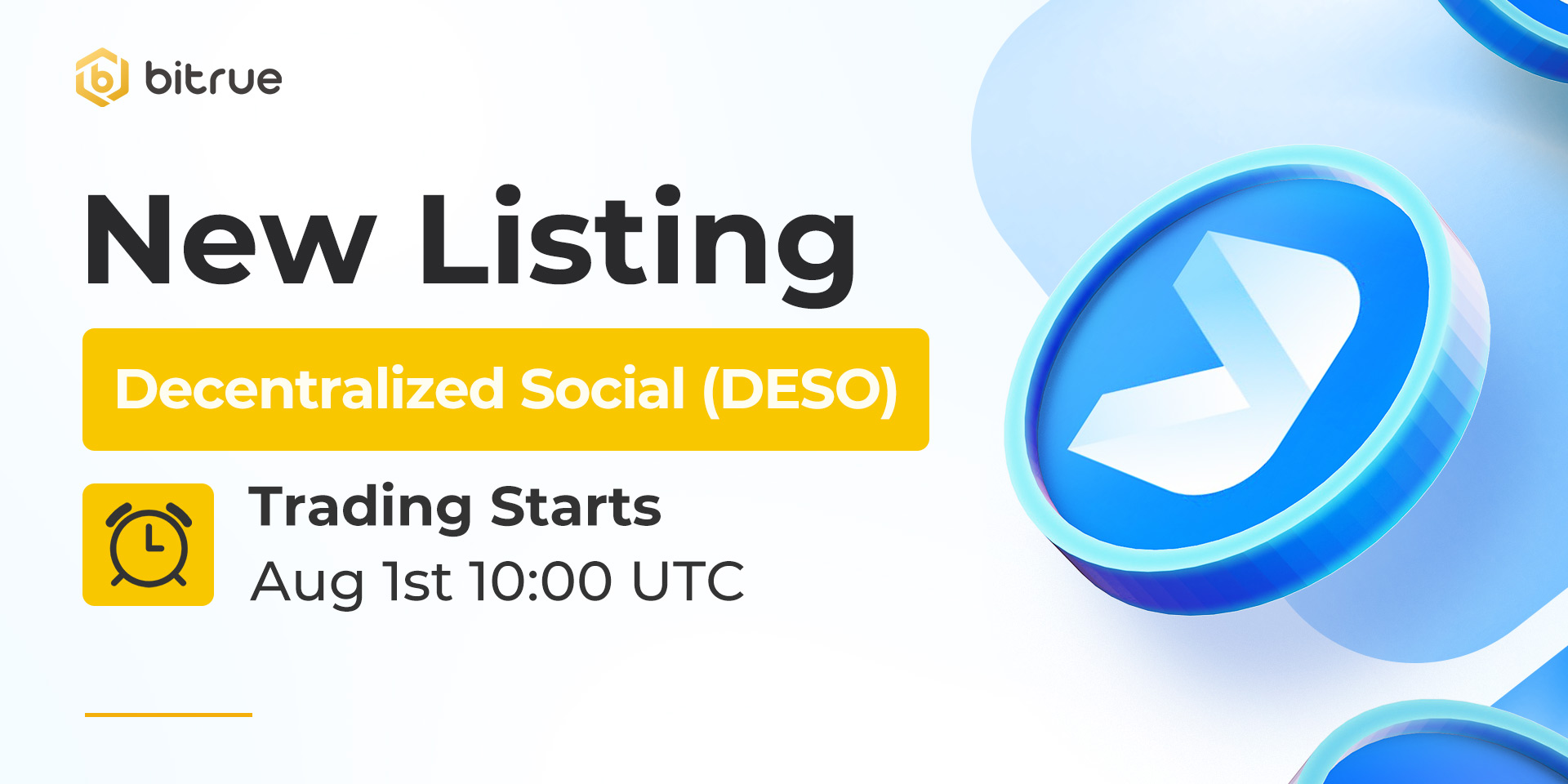 We are bringing a new token to you, it's Decentralized Social (DESO)! Welcome to Bitrue!
DeSo is a new type of blockchain designed to power Web 3.0 decentralized social networks. Since its inception in 2019, DeSo aims to solve the problems created by present social media centralization.
More information can be found on their official website at https://www.deso.org/
Deposits for this coin (DESO network supported) have been enabled already, so existing traders are able to deposit in advance and trading coming soon. Withdrawals will be enabled approximately 24 hours after trading has begun.