Dear Bitruers,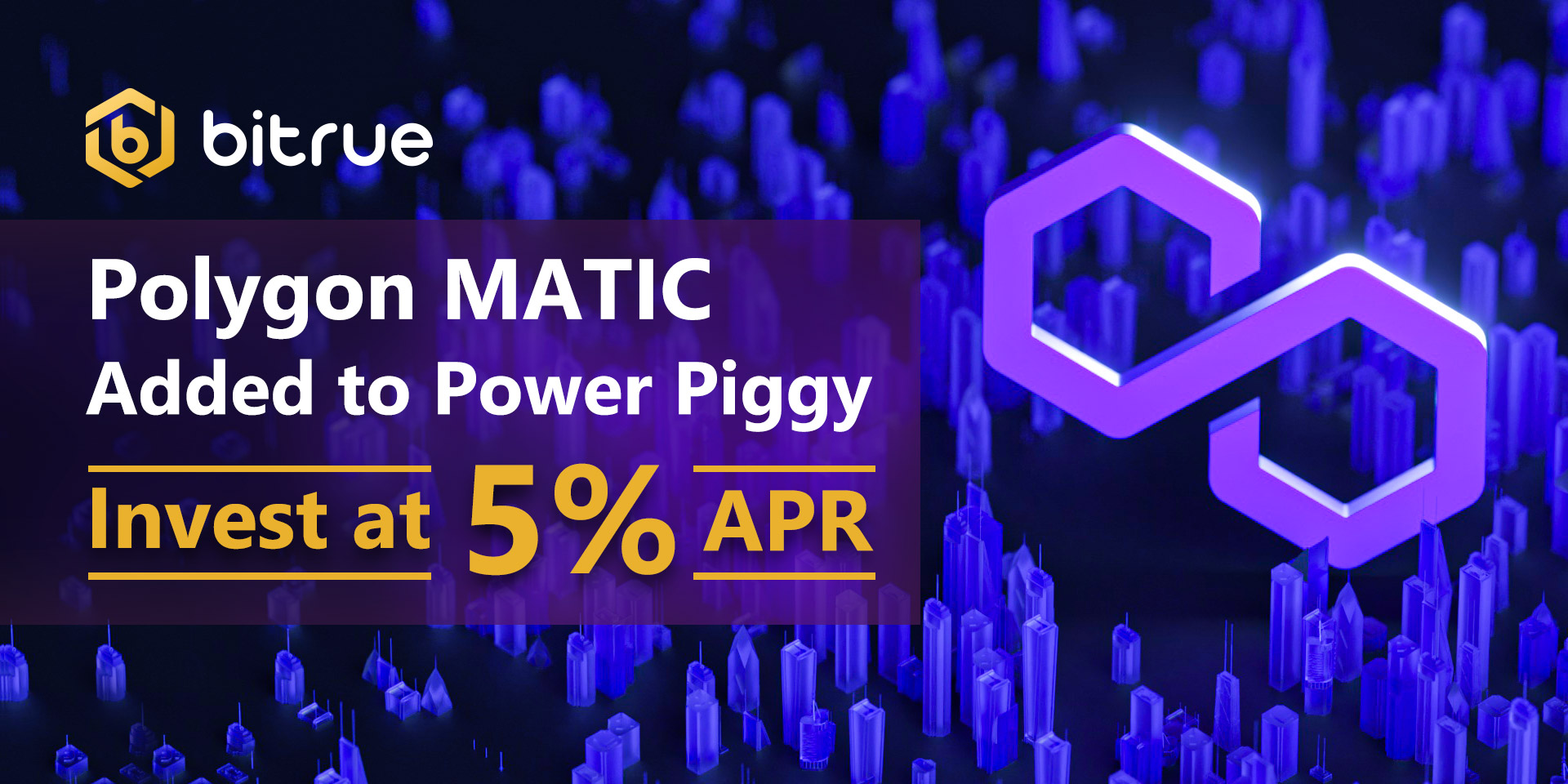 Starting today, Polygon MATIC is being added to Bitrue's Power Piggy! If you're planning to hold MATIC for a long time in the future then you can set and forget it in our investment service and watch as you receive interest over time with no strings attached.
We are launching MATIC with 5% APR. The first investments will be possible starting on May 27 at 16:00 UTC. Like all coins, the entire community will only be able to invest a limited amount each day, however if you're a BTR holder you can use your VIP cap to invest at any time.
Power Piggy currently supports more than 40 coins, go take a look today to see if you can make idle assets in your portfolio start working for you, and check back at 16:00 to start investing your MATIC.