Dear Bitruers,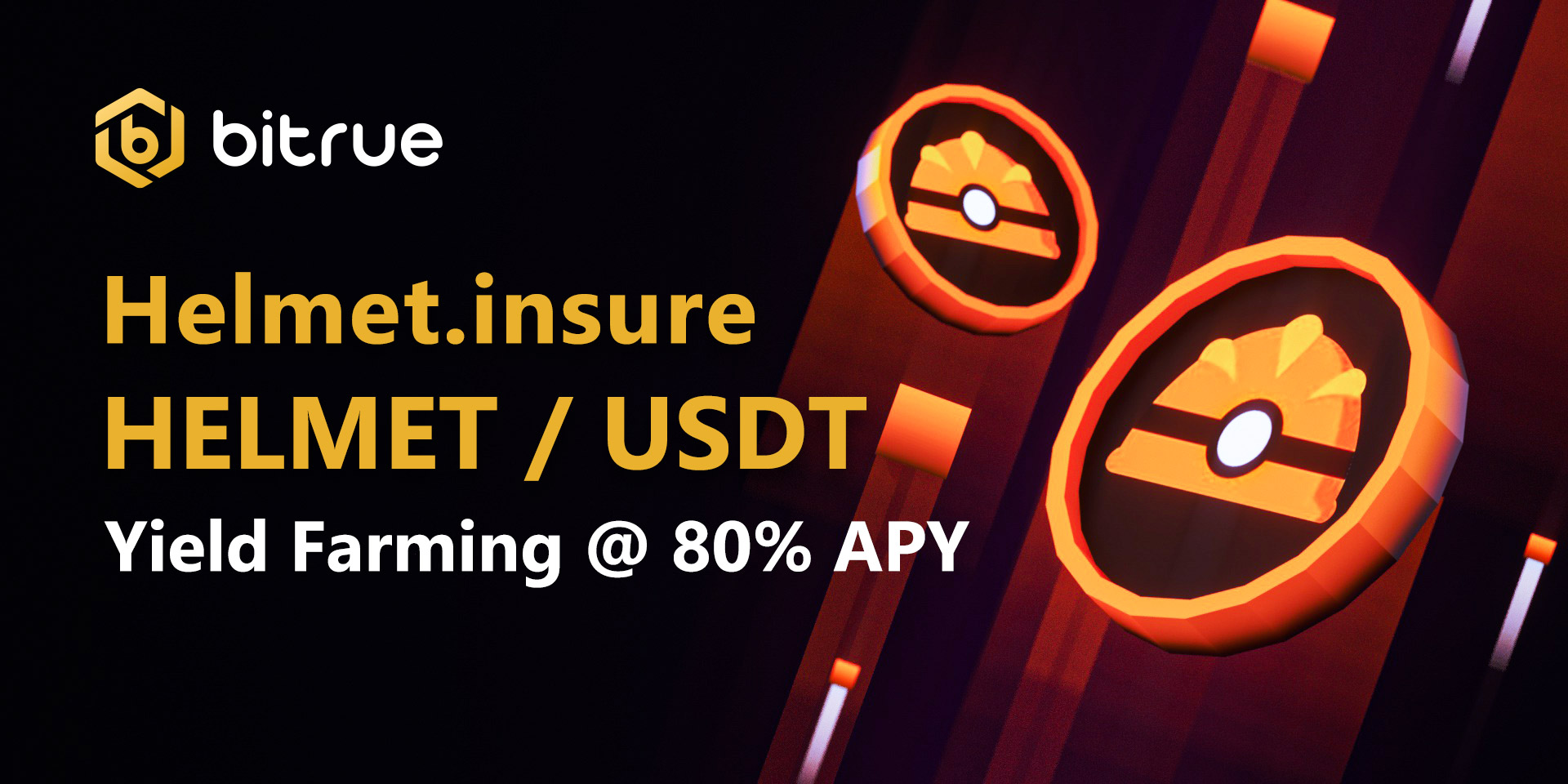 Helmet.insure is the latest project to join Bitrue.
Helmet.insure (HELMET) allows users to create customized options products and then trade them in a DeFi environment. More information about how it works can be found on their official website at https://helmet-insure.gitbook.io/helmet/
At Bitrue we have opened deposits for this coin in advance, so that any existing holders who wish to trade their coins can get prepared to do so the moment trading goes live. Trading will initially be available on a USDT pair. Withdrawals for this coin will be enabled approximately 24 hours after trading has gone live.
We will also be supporting Yield Farming for this coin in Bitrue's DeFi services. Starting on May 27th at 10:00 UTC, you will be able to invest HELMET to receive HELMET at 80% APY. These DeFi investments are limited and ALWAYS sell out very quickly. If you wish to avail yourself of this special offer then please ensure that you have the HELMET coins for investing available in your account prior to the investment period starting, and ensure that you try to invest as soon as it opens on May 27th at 10:00 UTC.
Bitrue's DeFi services are available in our app only, which can be used on Android and iOS. Just look for the DeFi section on the homepage.