Dear Bitruers,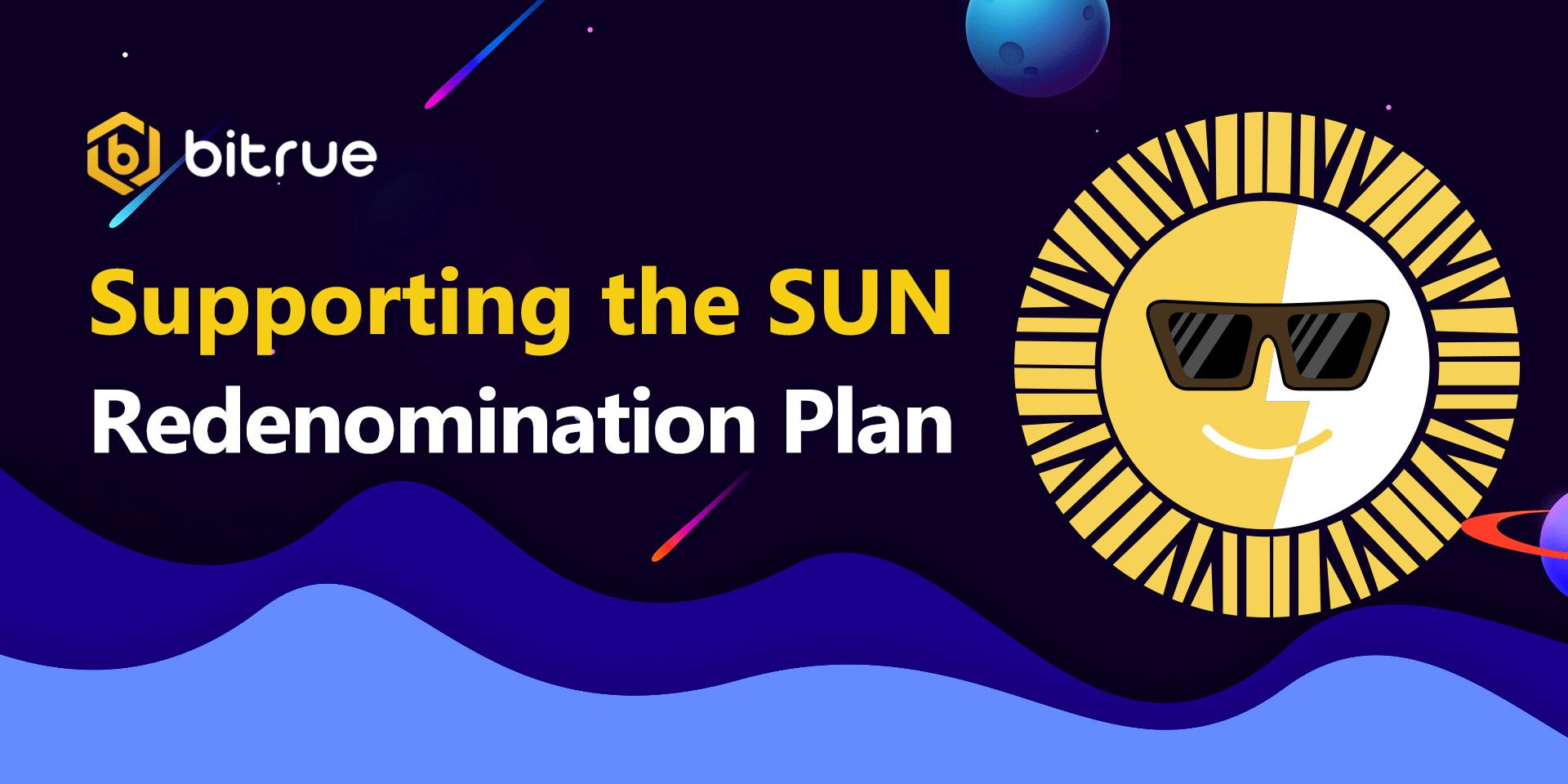 The SUN team have recently announced their plans to conduct a redenomination of their token to help stimulate their ecosystem. Bitrue will be assisting in this redenomination on behalf of our users.
Bitrue will suspend deposits and withdrawals for SUN at 10:00 UTC on June 2 2021. At this time we will no longer be supporting any deposits for the old coin (SUNOLD). Please do NOT deposit any coins to your old address - they will be irretrievable.
All SUN trading pairs will be removed from the exchange at 10:00 UTC on June 3rd. We recommend all users cancel any open orders they have on the exchange beforehand to avoid any complications, however any orders that are remaining on the exchange at this time will be automatically cancelled by Bitrue.
In addition, we will temporarily remove SUN from Power Piggy at 14:00 UTC on June 3, 2021. While it is offline you will not be able to access any SUN that is inside, and any invested coins will temporarily NOT earn any interest. We apologize for the inconvenience caused.
All SUNOLD tokens held by users will be converted into SUN, and new SUN will be distributed in a ratio of 1 SUNOLD = 1,000 SUN. Even though the amount of coins you own will change, the overall value of your holdings should not deviate by much.
After transactions are back online, SUN will be re-added to Power Piggy. Any SUNOLD that had previously been invested will be converted into SUN at the same 1:1000 ratio. Users will be able to unfreeze the invested coins at any time after this point.
We will enable deposits,withdrawals and transactions for SUN once we have completed testing.
More information can be found on the official SUN helpdesk.
Thank you for supporting Bitrue!