Dear Bitruers,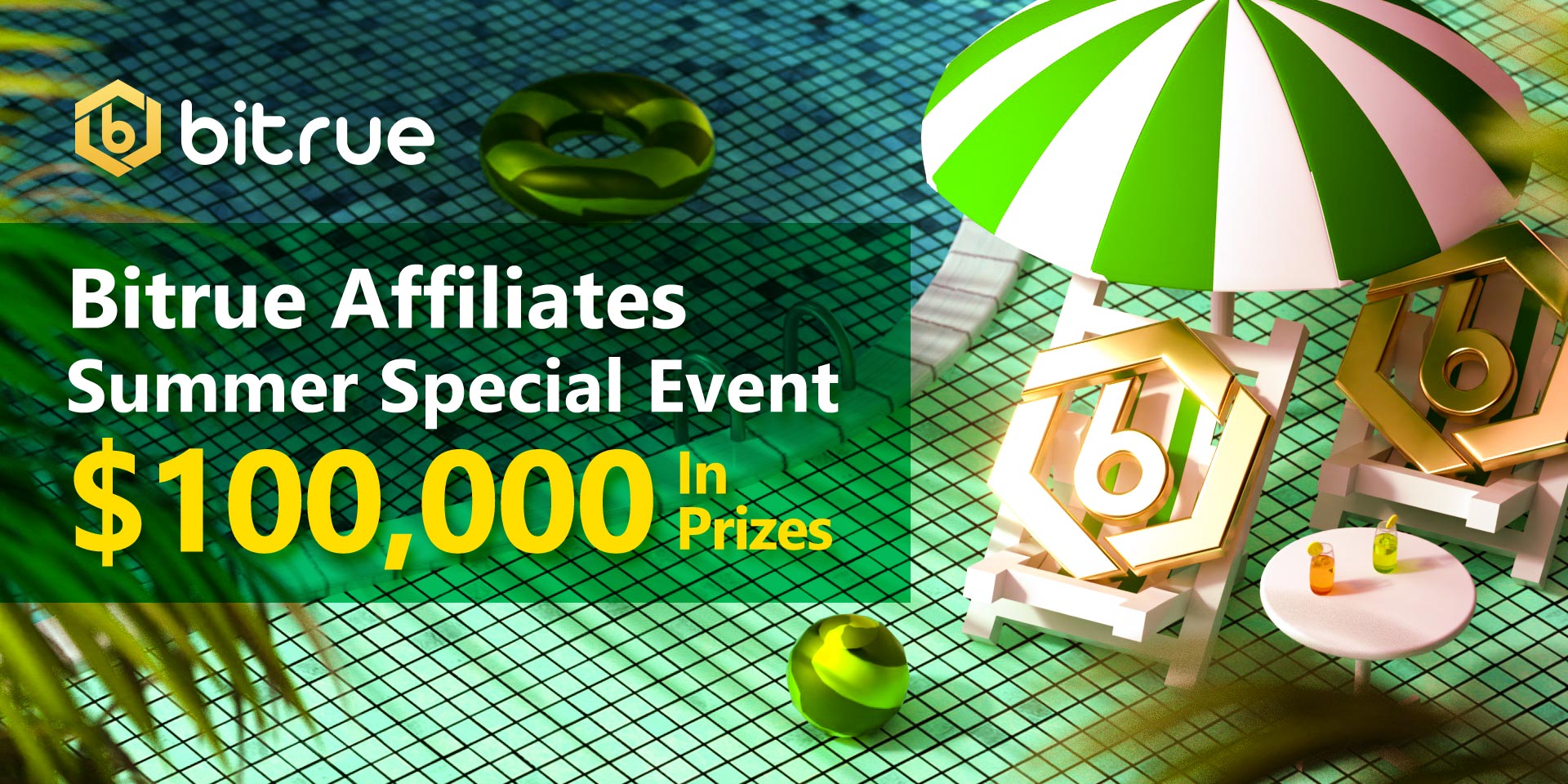 Did you know that there's a way for you to earn passive income while also helping Bitrue grow? We have a referral program that allows you to invite other people to join Bitrue, and then you can earn commission on the trading fees generated by those referred users. The amount that you earn can go up to 50% of the trading fee if your account has at least $10,000 of assets inside, learn more about it on your partner page.
For the next three months, to welcome in the summer, we have a promotion where you can earn even more for inviting new users to Bitrue. In fact, we are giving away $100,000 to those of you who help us grow our community! If you want to take part in this event then first and foremost please make sure that you sign up on this form. There are three different ways that you can boost your income during this event:
1. Social Butterfly: Receive bonuses based on the number of new users who sign up using your referral link.
2. VIP Finder: Receive bonuses based on the amount of commission that your referees generate for you.
3. Loyal Fans: Receive bonuses based on the average BTR holdings of your referees.
The better you perform in each of these three categories, the higher your overall bonus will be. In addition, if you can score in the top 20 of any of the three categories you can get a bonus according to this table:
| | | | |
| --- | --- | --- | --- |
| Ranking | Social Butterfly | VIP Finder | Loyal Fans |
| 1-3 | 2% | 2% | 2% |
| 4-10 | 1% | 1% | 1% |
| 11-20 | 0.5% | 0.5% | 0.5% |
| 21+ | 0% | 0% | 0% |
Your prize at the end of the three months will be calculated according to this formula:
User award amount = [(proportion of invitations + proportion of commission + proportion of referee's average daily BTR holdings)/3*0.46 + ranking bonus] * 100,000
Proportion of invitations = valid invitations for users / total valid invitations of all eligble users
Proportion of commission = the amount of commision received by user / the total amount of commission earned by eligible users
Proportion of referee's average daily BTR holdings = average daily BTR holdings of your referees / sum of average daily BTR holdings of all invitees from eligible users
As an example: User A invites 100 new users, they provide A with total commission of 50 USDT, their referee's have a daily average 10,000 BTR in their assets, and user A reaches rank 15 in just one of the bonus categories. During the event, there are 5,000 invited users on the platform, and the commission amount of the whole platform is 10,000 USDT. The average daily assets of all invited users have 2,000,000 BTR assets. The bonus amount that user A can get is: [(100/5,000+50/ 10,000+10,000/200,000)/3*0.46+0.005]*100000 = 1650 USDT
In addition, in order to be eligible you MUST sign up on this form here.
Additional rules are as follows:
- This contest will run for three months, from April 9th to July 9th 2021
- Rewards will be sent out at the end of July 2021
- Anyone caught creating fake accounts during this activity will be disqualified, and any regular rewards they received will be confiscated
- Referees must complete KYC verification to be considered valid
- Bitrue reserves the right to alter these rules at any time, and has the final right of interpretation for any of the listed rules
Best of luck to you all!