Dear Bitruers,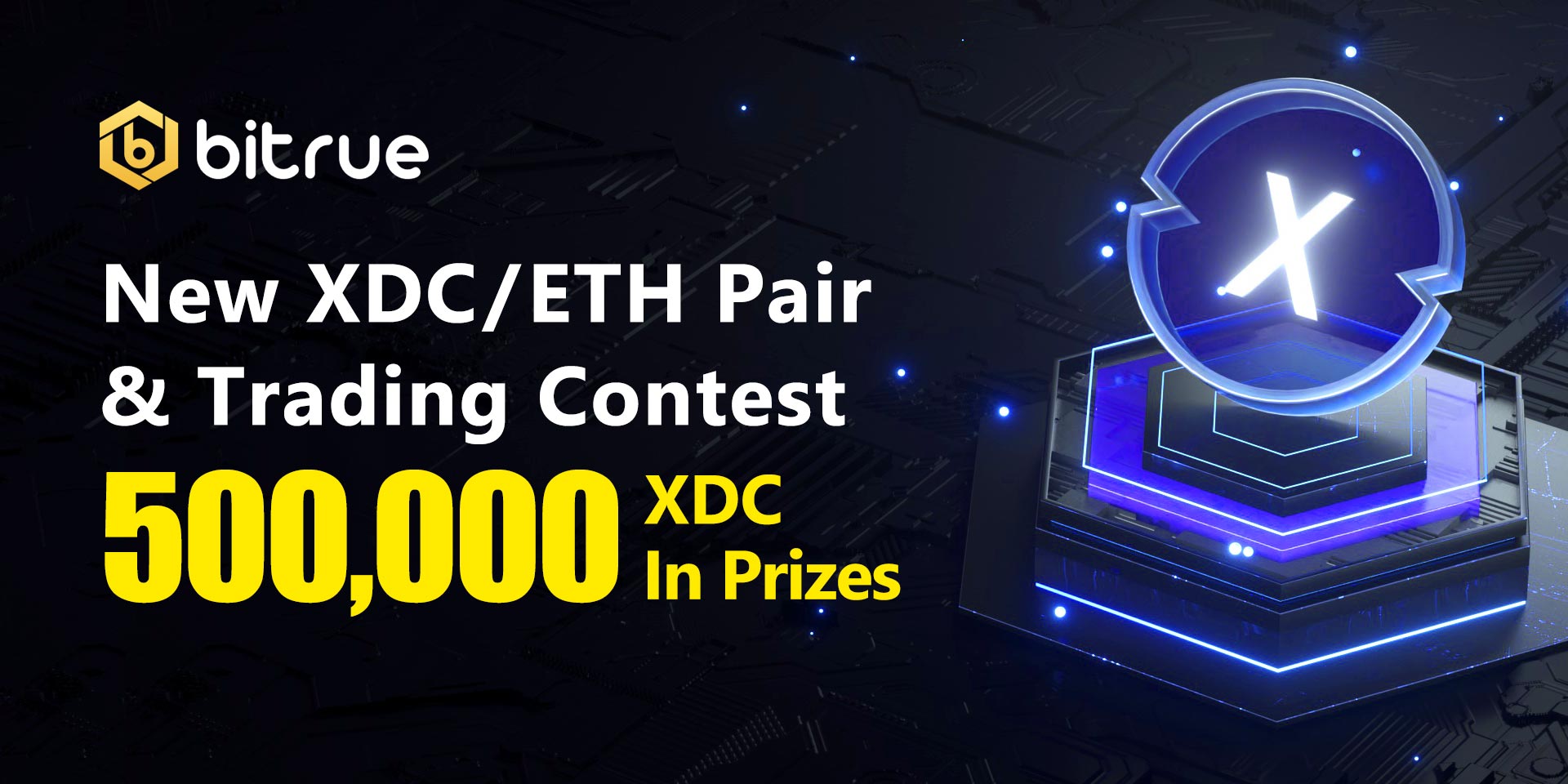 Together with our close friends at XinFin we are launching a new XDC/ETH pair which is available immediately. XinFin have been close partners of Bitrue for a while now and we are happy to provide more ways for our community to get their hands on their XDC coin.
To celebrate the launch of this new trading pair we will be having a trading contest with a total prize pool of 500,000 XDC. The basic rule here is simple - the more XDC you trade on the ETH pair, the more of the prize pool you'll earn. The full rules for this event are as follows:
1. Time: April 2nd 08:00 UTC - April 16th 23:59 UTC
2. Rules:
Bitrue will determine the top 100 users sorted by their XDC trading volumes by 23:59 April 16 (UTC). These top 100 users will each receive a portion of a prize pool worth 500,000 XDC. The proportion will be calculated using the individual's trading volume compared to the total volume of the top 100.
3. Calculation:
Prize received by the User = Proportion of XDC trading volume of that user * Total prize pool
XDC Trading Proportion = ​User's XDC trading volume / Total XDC trading volume on platform
4. Distribution: Before end of May 31 2021
5. Notes:
* Only filled (executed) orders will be considered when calculating trading volume.
* Trading volume refers to the total amount of filled buy and sell orders of XDC.
* Bitrue expressly forbids any wash trading for the event. Accounts involved in such activity will be disqualified from this campaign.
* The maximum reward per user will be 10% of the total prizepool.