Dear Bitruers,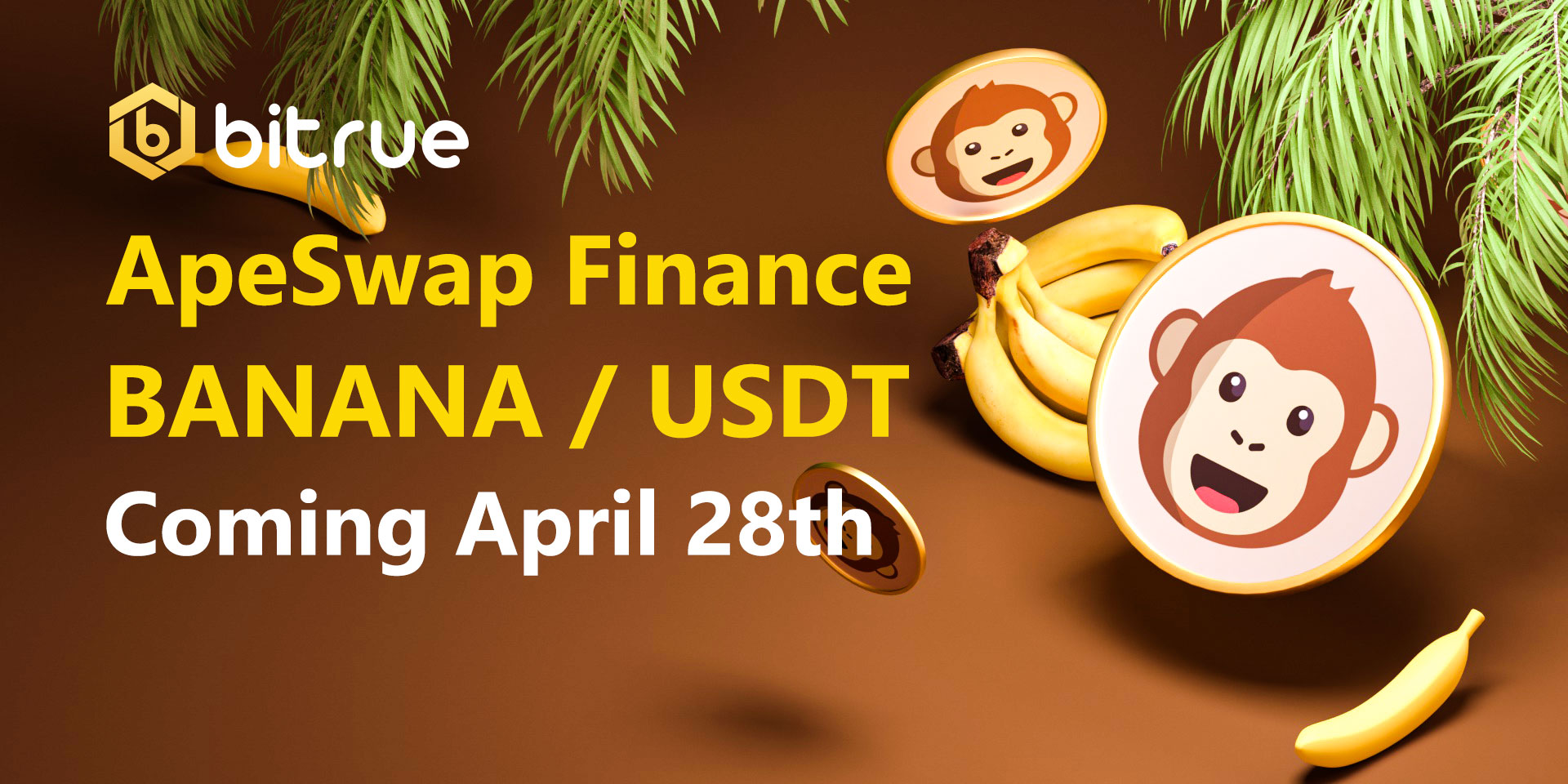 Bitrue will be listing ApeSwap Finance BANANA on April 28th.
ApeSwap Finance is a fork of PancakeSwap that also works as DeFi trading and staking platform. It is barely more than a month old yet is already attracting much attention from DeFi enthusiasts. More information can be found on their official website.
Deposits for this coin have opened already in order to allow for existing holders to deposit in advance and be ready for when trading opens. Trading will initially be available on the USDT pair, and will begin on April 28th at 11:00 UTC. Withdrawals will be enabled approximately 24 hours later.