Dear Bitruers,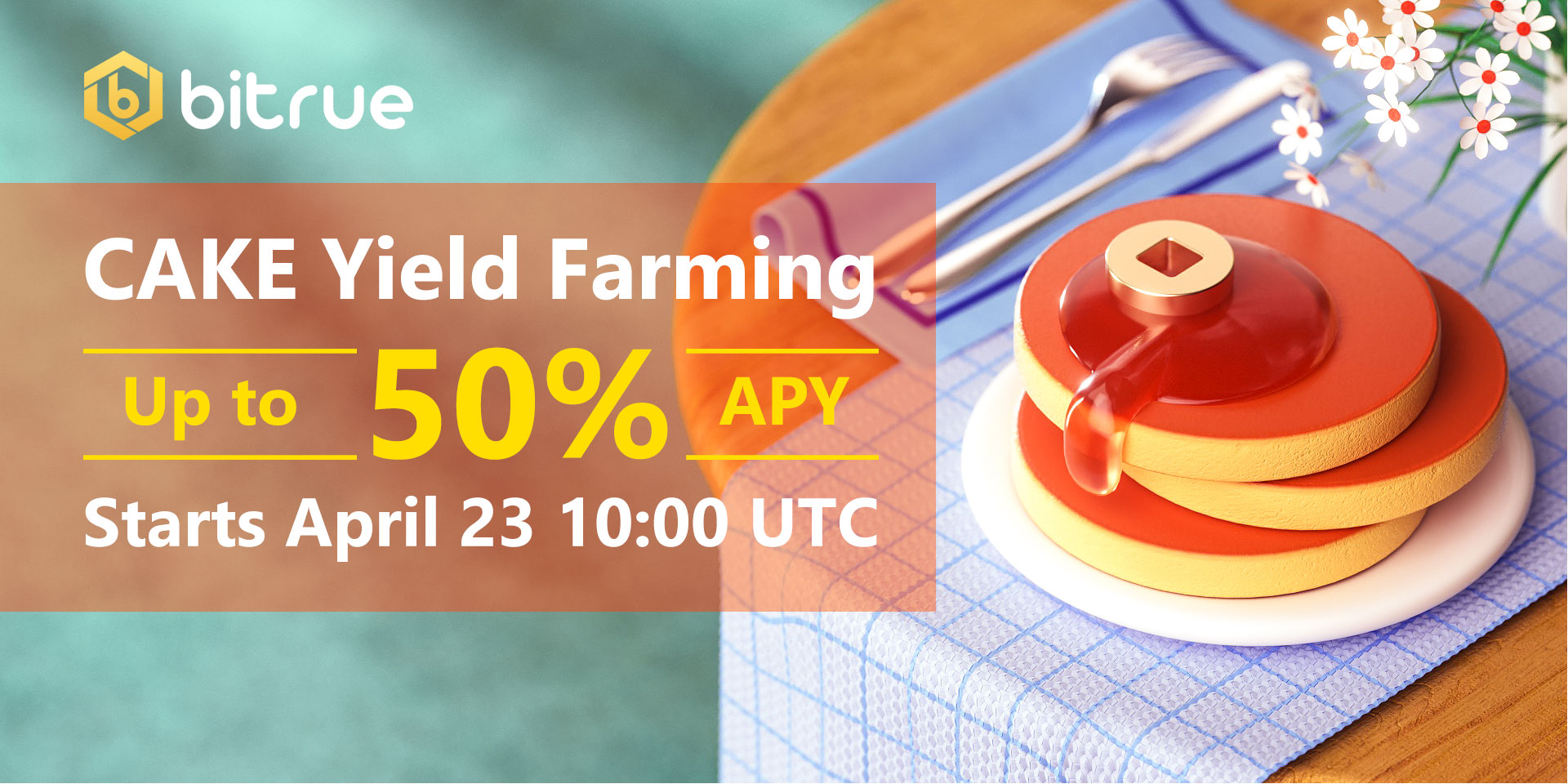 CAKE, the native token of the PancakeSwap DeFi platform, launched on Bitrue just earlier this week to the great delight of our users. We're happy to say that it was popular enough that we're moving right into providing DeFi investments for CAKE via the Bitrue DeFi service!
This opportunity will allow you to invest a combination of your BTR and your CAKE (in a 1:10 ratio) in order to farm for further CAKE, with an expected return of 50% APY on the CAKE value. This opportunity will be opening up on April 23rd at 10:00 UTC and will be LIMITED in the total value that can be invested. If you wish to take part then we urge you to prepare your CAKE and BTR in advance so that you are ready to invest the very moment that the opportunity opens.
DeFi investments are available only on the Bitrue app, which can be downloaded on Android and iOS. Just look for the DeFi section on the app homepage.