Dear Bitruers,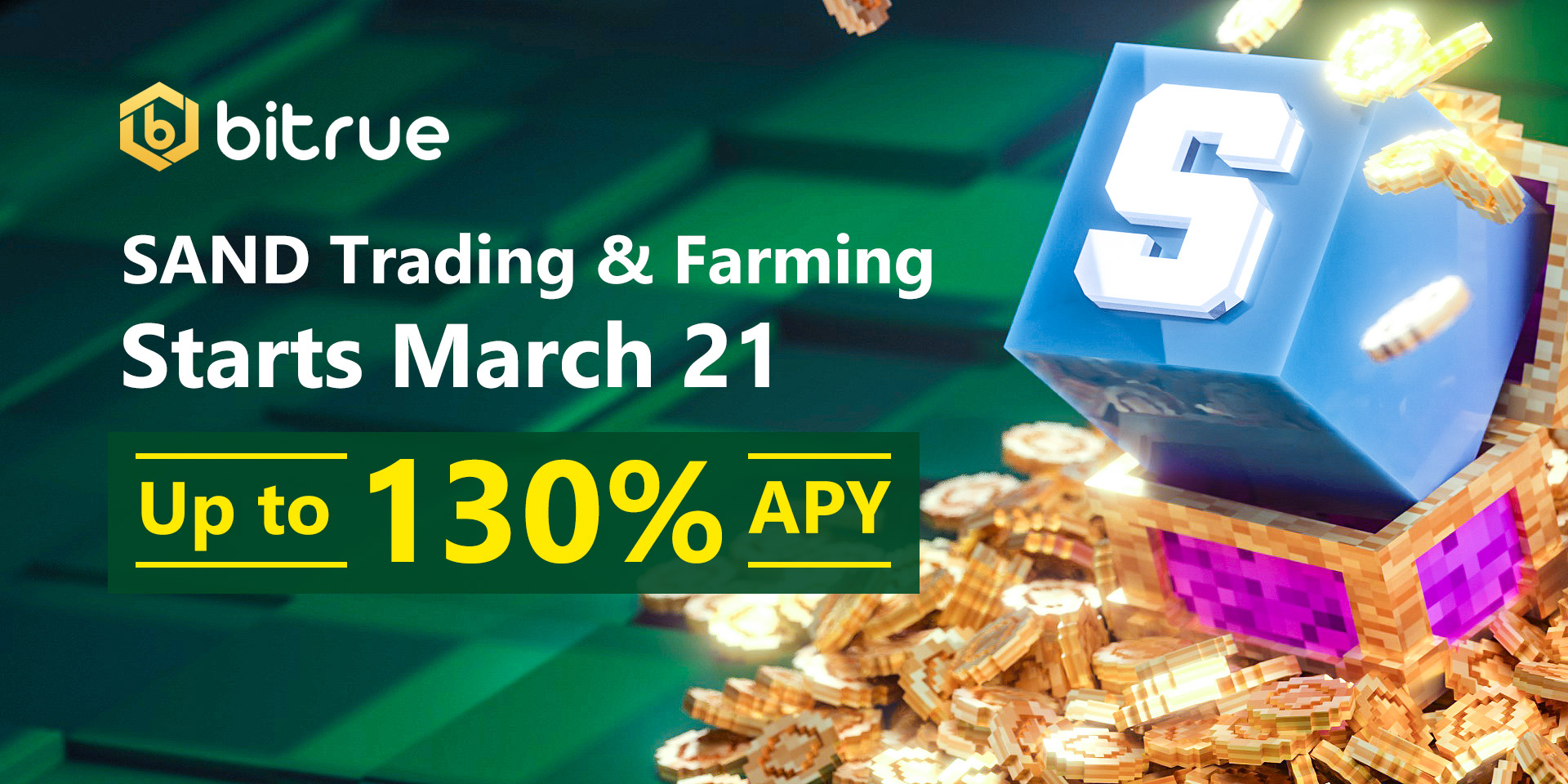 Are you familiar with The Sandbox?
SAND is a token used in gaming that lets players create and utilize virtual assets in the form of NFTs. It's been around for a long time already with a robust userbase and tons of creators both minting and selling their NFTs already. Check out their official website to see how you can get involved and start playing their games soon.
You can deposit your SAND to Bitrue right now, while trading for this coin will be starting March 22nd 2021 at 08:00 UTC. Trading will initially be available on the USDT pair, and as always there is the possibility for more pairs to open should this initial pair prove popular.
Withdrawals for this coin will be enabled approximately 24 hours after trading has gone live.
We will also be offering SAND mining opportunities on Bitrue starting March 22nd at 10:00 UTC, so that you can immediately put your SAND to use when you've bought it. This investment will require you to lock up BTR in addition to your SAND at a ratio of 2 BTR for each 1 SAND. This will allow you to mine for SAND for 7 days at a rate of up to 130% APY. In the future we'll be providing many more use cases like this for BTR, where holders will be able to participate in more exclusive investment opportunities.
Mining is only available in the Bitrue app right now on iOS and Android. Find it on the homepage under "DeFi".