Dear Bitruers,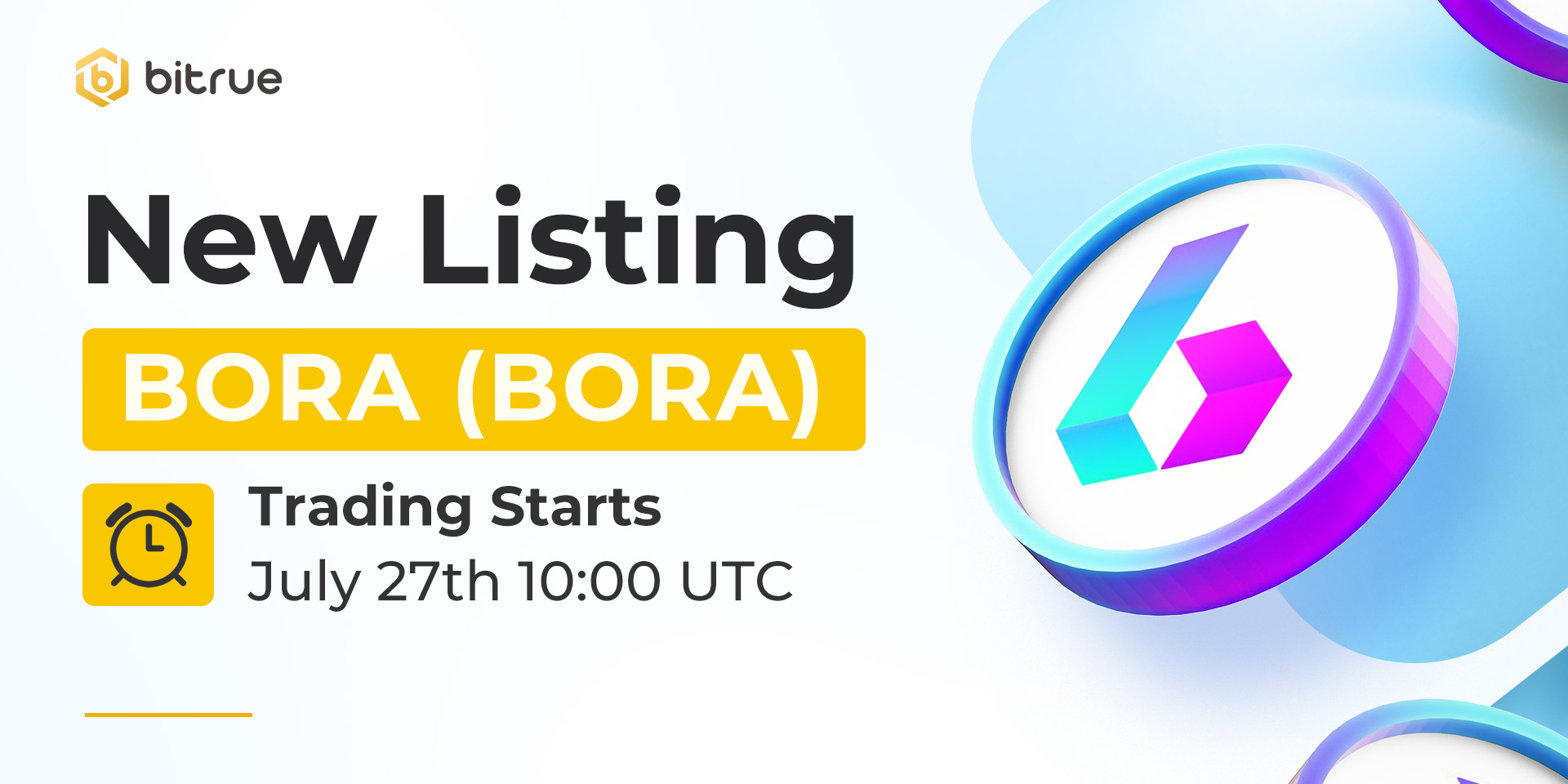 We are bringing a new token to you, it's BORA(BORA)! Welcome to Bitrue!
Bora is a decentralized ecosystem for games and entertainment. Bora aims to attract games and applications from the GameFi sector to its Bora Chain to avoid building on blockchains like Ethereum that have high gas fees. For that reason, Bora follows a two-tiered blockchain system: the BORA token is traded on the Klaytn blockchain, a public blockchain that is focused on metaverse and gaming use cases. The Bora chain is a modular blockchain that can be used as an execution layer by decentralized applications.
$BORA contract address: 0x02cbe46fb8a1f579254a9b485788f2d86cad51aa
More information can be found on their official website at https://www.borachain.io/
Deposits for this coin (Klaytn network supported) have been enabled already, so existing traders are able to deposit in advance and trading coming soon. Withdrawals will be enabled approximately 24 hours after trading has begun.