Dear Bitruers,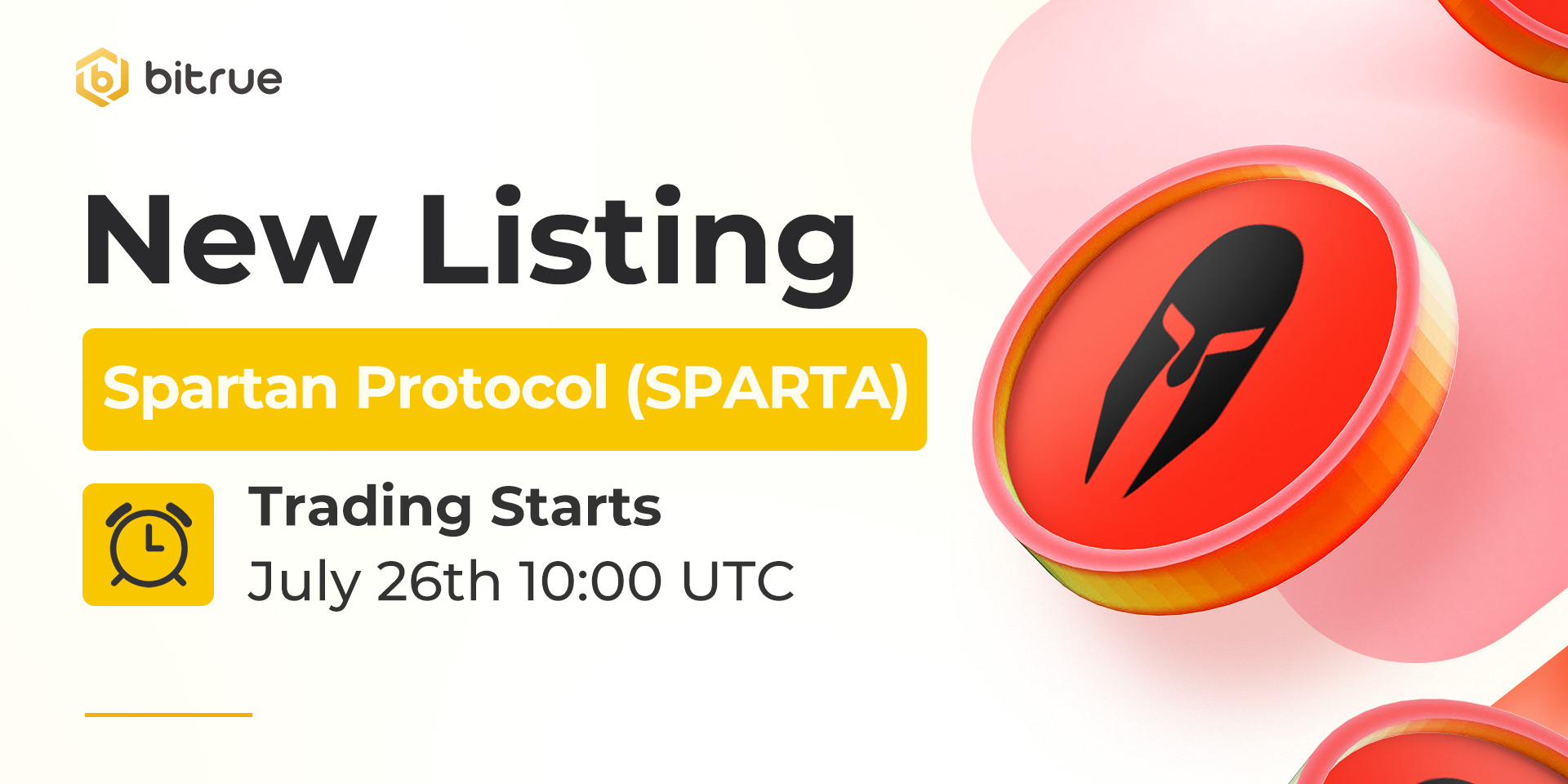 We are bringing a new token to you, it's Spartan Protocol(SPARTA)! Welcome to Bitrue!
SPARTA is paired in equal value with listed tokens in every pool, acting as the common settlement asset. This allows users to swap tokens without requiring an account, provide liquidity to earn revenue, stake LP tokens for extra yield and to vote for changes in the 100% on-chain DAO.
$SPARTA contract address: 0x3910db0600eA925F63C36DdB1351aB6E2c6eb102
More information can be found on their official website at https://spartanprotocol.org/
Deposits for this coin (BEP20 network supported) have been enabled already, so existing traders are able to deposit in advance and trading coming soon. Withdrawals will be enabled approximately 24 hours after trading has begun.