Dear Bitruers,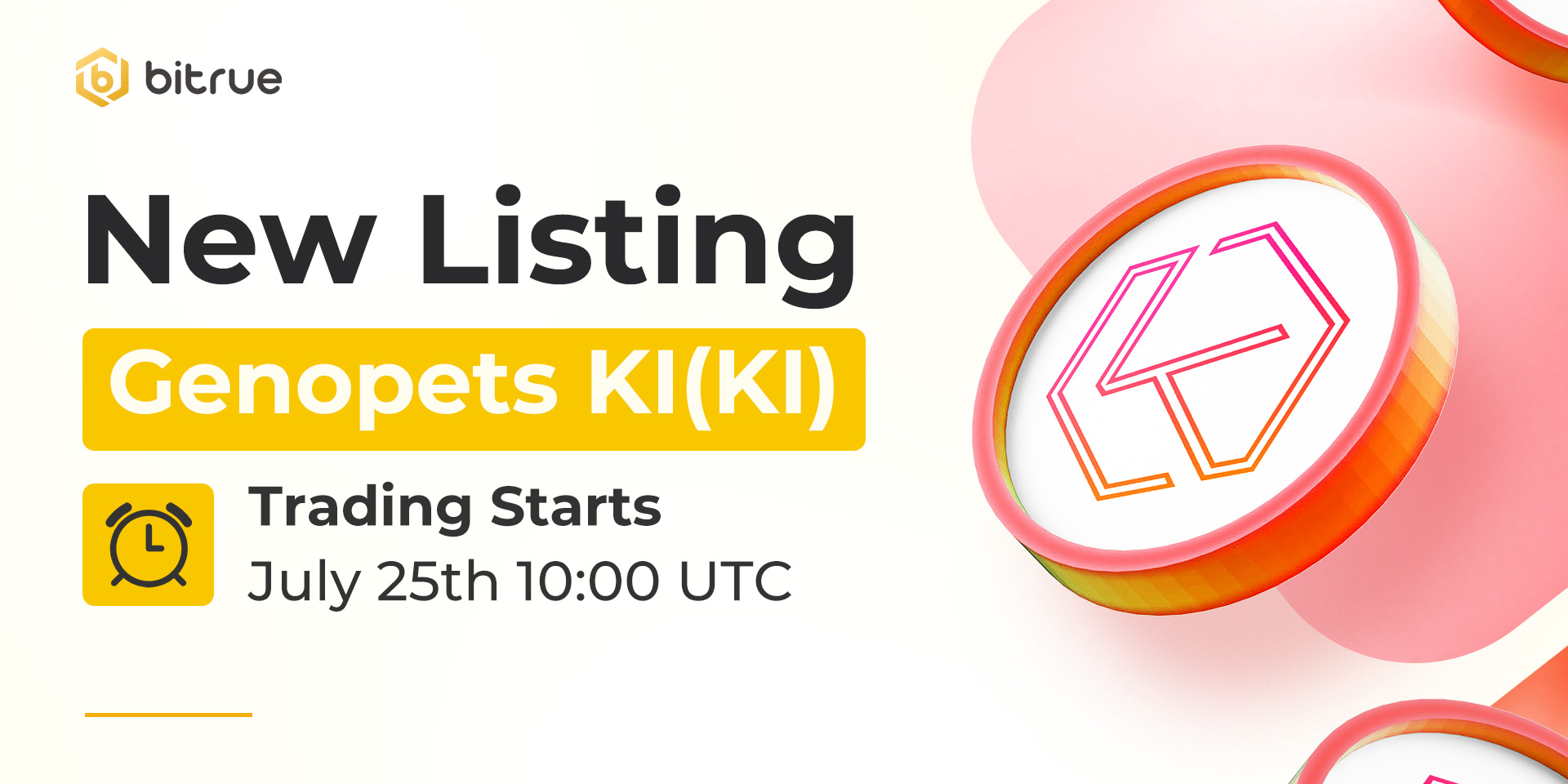 We are bringing a new token to you, it's Genopets KI (KI)! Welcome to Bitrue!
Genopets is the world's first Free-to-Play, Move-to-Earn NFT mobile game that makes it fun and rewarding to live an active lifestyle. By integrating your daily activity with a Web3 GameFi economy, Genopets turns your real-life movement into fuel in a role playing game that lets you earn crypto while you play.
$KI contract address: kiTkNc7nYAu8dLKjQFYPx3BqdzwagZGBUrcb7d4nbN5
More information can be found on their official website at https://www.genopets.me/
Deposits for this coin (Solana network supported) have been enabled already, so existing traders are able to deposit in advance and trading coming soon. Withdrawals will be enabled approximately 24 hours after trading has begun.