Dear Bitruers,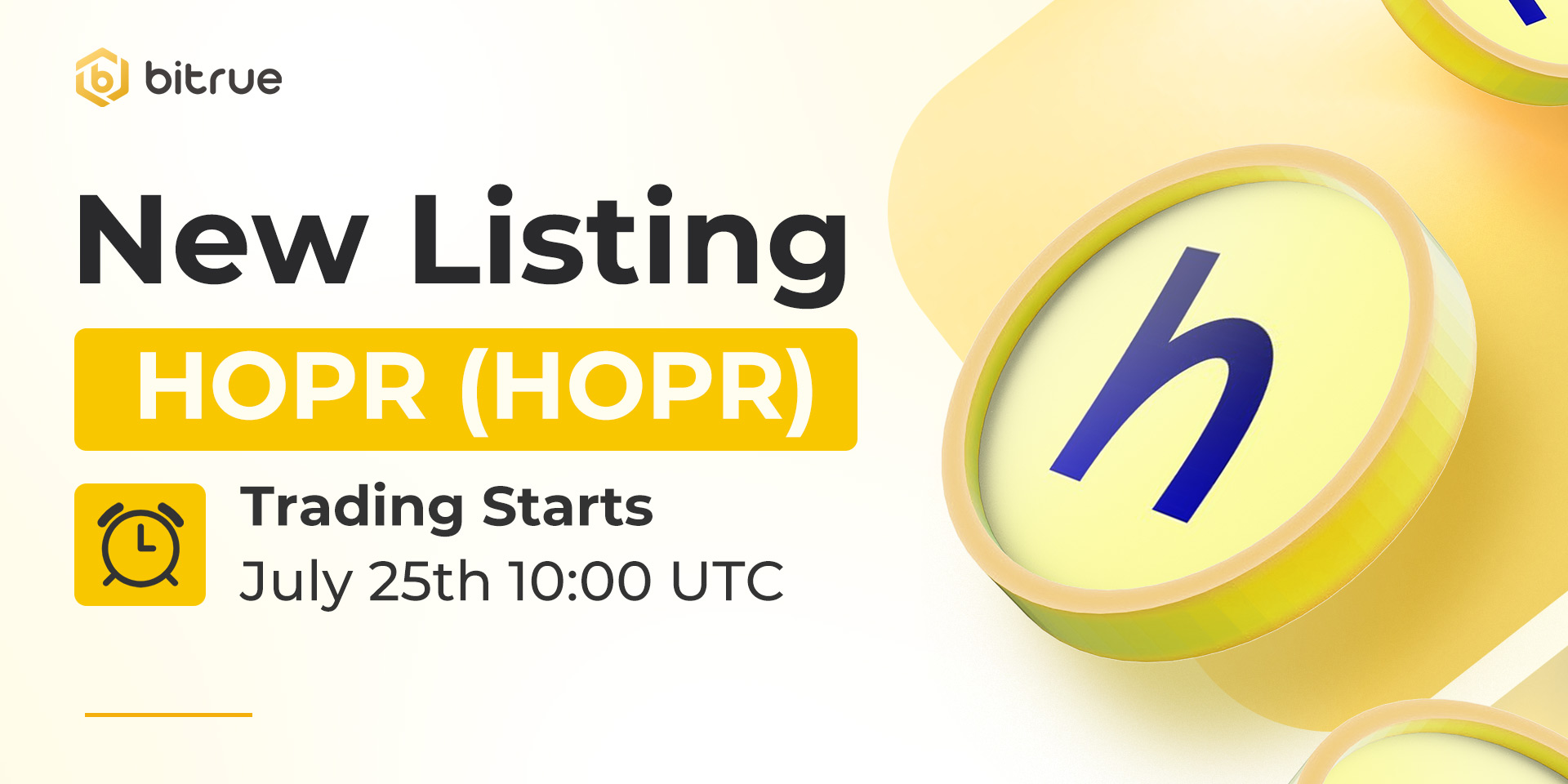 We are bringing a new token to you, it's HOPR(HOPR)! Welcome to Bitrue!
HOPR is a blockchain-based protocol aiming to solve data and privacy issues on a global scale. With an official initial coin offering (ICO) in 2021, HOPR sets out to completely decentralize private data exchanges. According to the protocol's official website, HOPR is a next-generation privacy solution, allowing both private and enterprise users to decide who has access to their online and personal data.
$HOPR contract address: 0xF5581dFeFD8Fb0e4aeC526bE659CFaB1f8c781dA
More information can be found on their official website at https://hoprnet.org/zh
Deposits for this coin (ERC20 network supported) have been enabled already, so existing traders are able to deposit in advance and trading coming soon. Withdrawals will be enabled approximately 24 hours after trading has begun.