Dear Bitruers,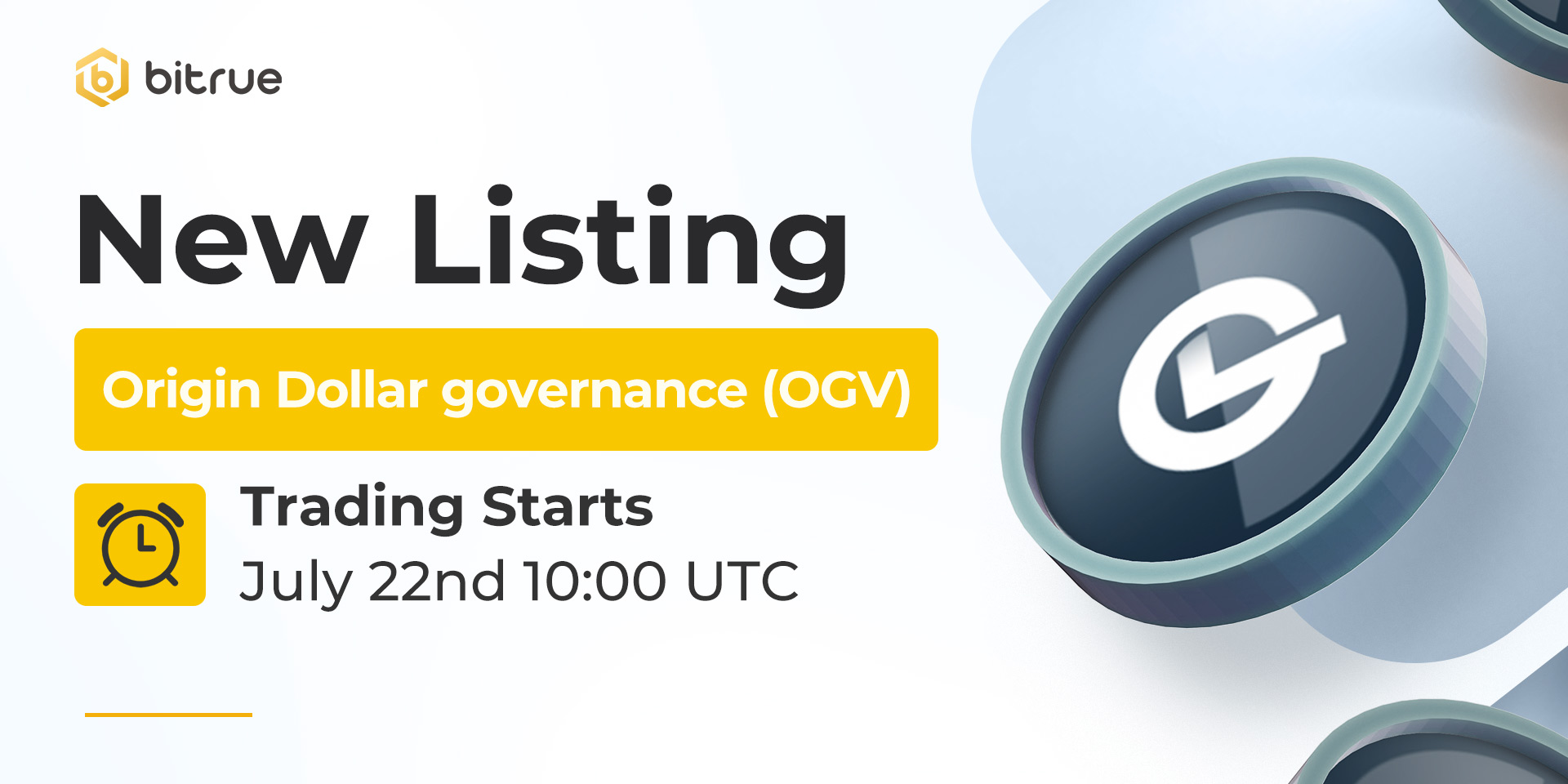 We are bringing a new token to you, it's Origin Dollar Governance (OGV)! Welcome to Bitrue!
OGV is the future governance token for OUSD, which is the first stablecoin to earn a yield while it's still in your wallet. Today, there is hundreds of millions of dollars held in OUSD. Blockchain is necessary as it allows OUSD to access yield from DeFi markets.
$OGV contract address: 0x9c354503C38481a7A7a51629142963F98eCC12D0
More information can be found on their official website at https://www.originprotocol.com/
Deposits for this coin (ERC20 network supported) have been enabled already, so existing traders are able to deposit in advance and trading coming soon. Withdrawals will be enabled approximately 24 hours after trading has begun.