Dear Bitruers,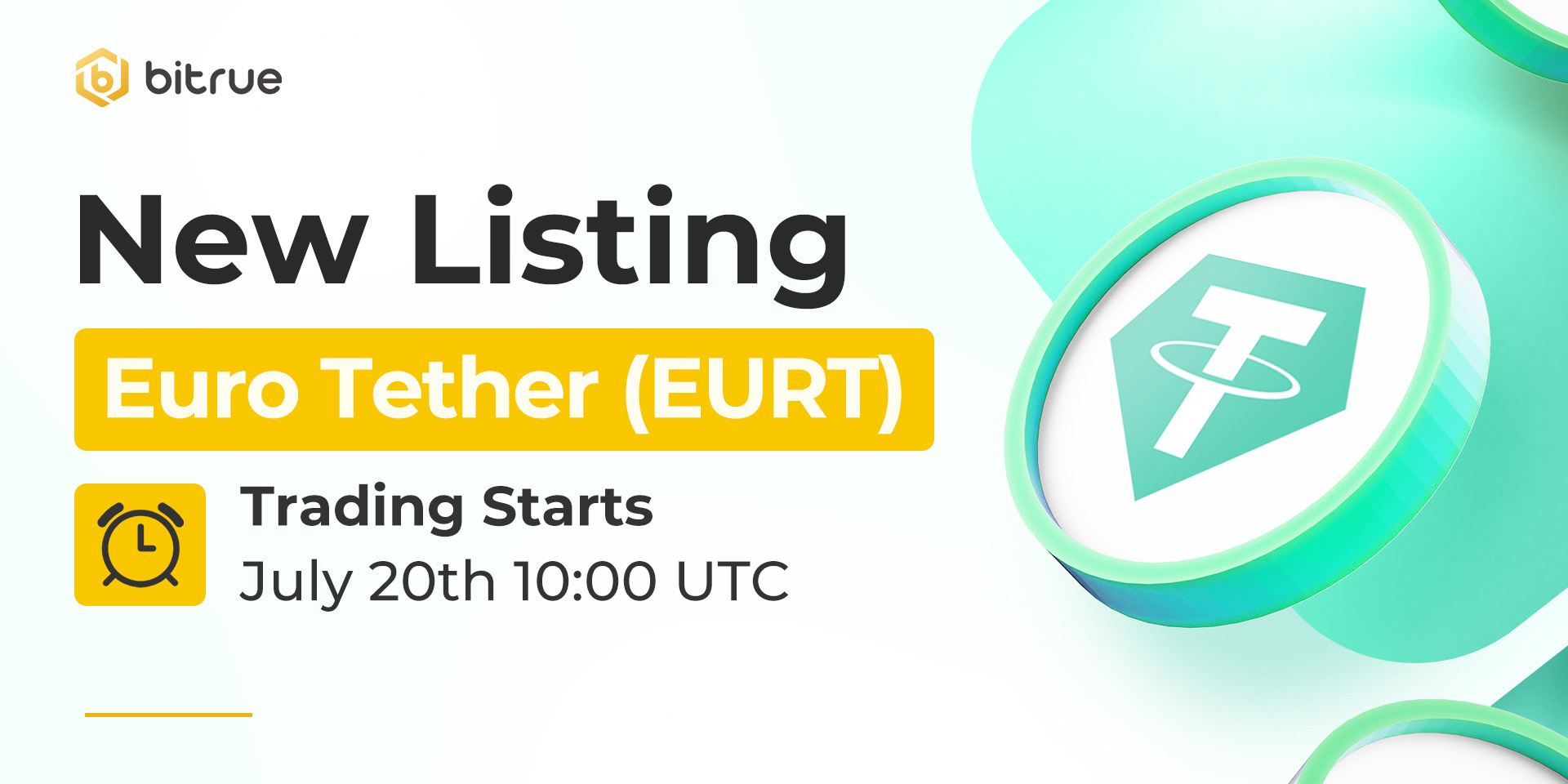 We are bringing a new token to you, it's Tether EURt (EURT)! Welcome to Bitrue!
EURt is a stablecoin (stable-value cryptocurrency) that mirrors the price of theEuro, issued by a Hong Kong-based company Tether. The token's peg to the Euro is achieved via maintaining a sum of dollars in reserves that is equal to the number of EURt in circulation.
$EURT contract address: 0xC581b735A1688071A1746c968e0798D642EDE491
More information can be found on their official website at https://tether.to/
Deposits for this coin (ERC20 network supported) have been enabled already, so existing traders are able to deposit in advance and trading coming soon. Withdrawals will be enabled approximately 24 hours after trading has begun.