Dear Bitruers,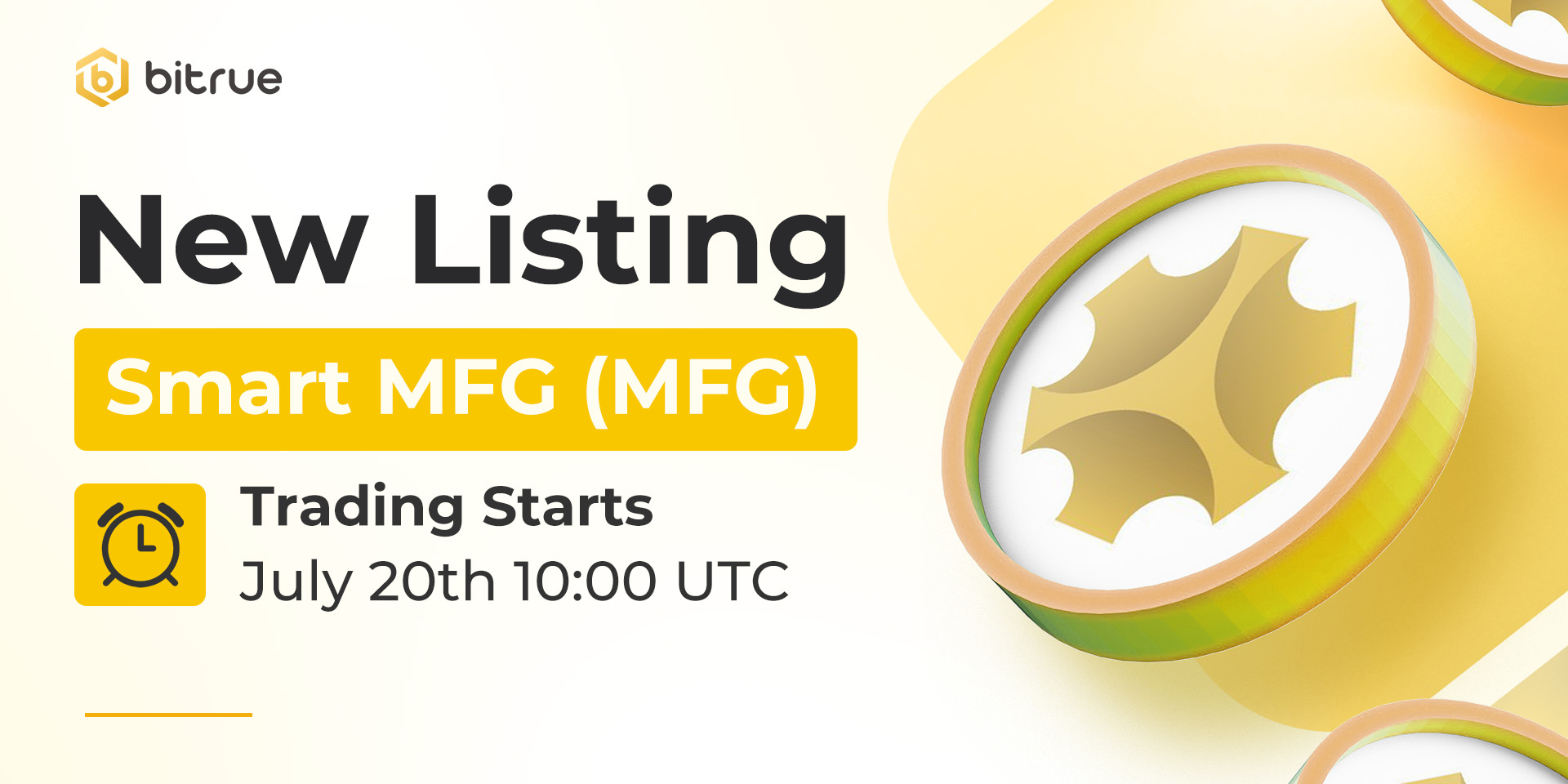 We are bringing a new token to you, it's Smart MFG (MFG)! Welcome to Bitrue!
Smart MFG (MFG) is an ERC20 cryptocurrency token issued by Smart MFG Tech for use in supply chain and manufacturing smart contracts. MFG can be used to incentivize RFQs, secure and pay for smart contract POs (Purchase Orders) along with supply chain tokenization on the manufacturing blockchain.
$MFG contract address: 0x6710c63432A2De02954fc0f851db07146a6c0312
More information can be found on their official website at https://smartmfg.io/
Deposits for this coin (ERC20 network supported) have been enabled already, so existing traders are able to deposit in advance and trading coming soon. Withdrawals will be enabled approximately 24 hours after trading has begun.