Dear Bitruers,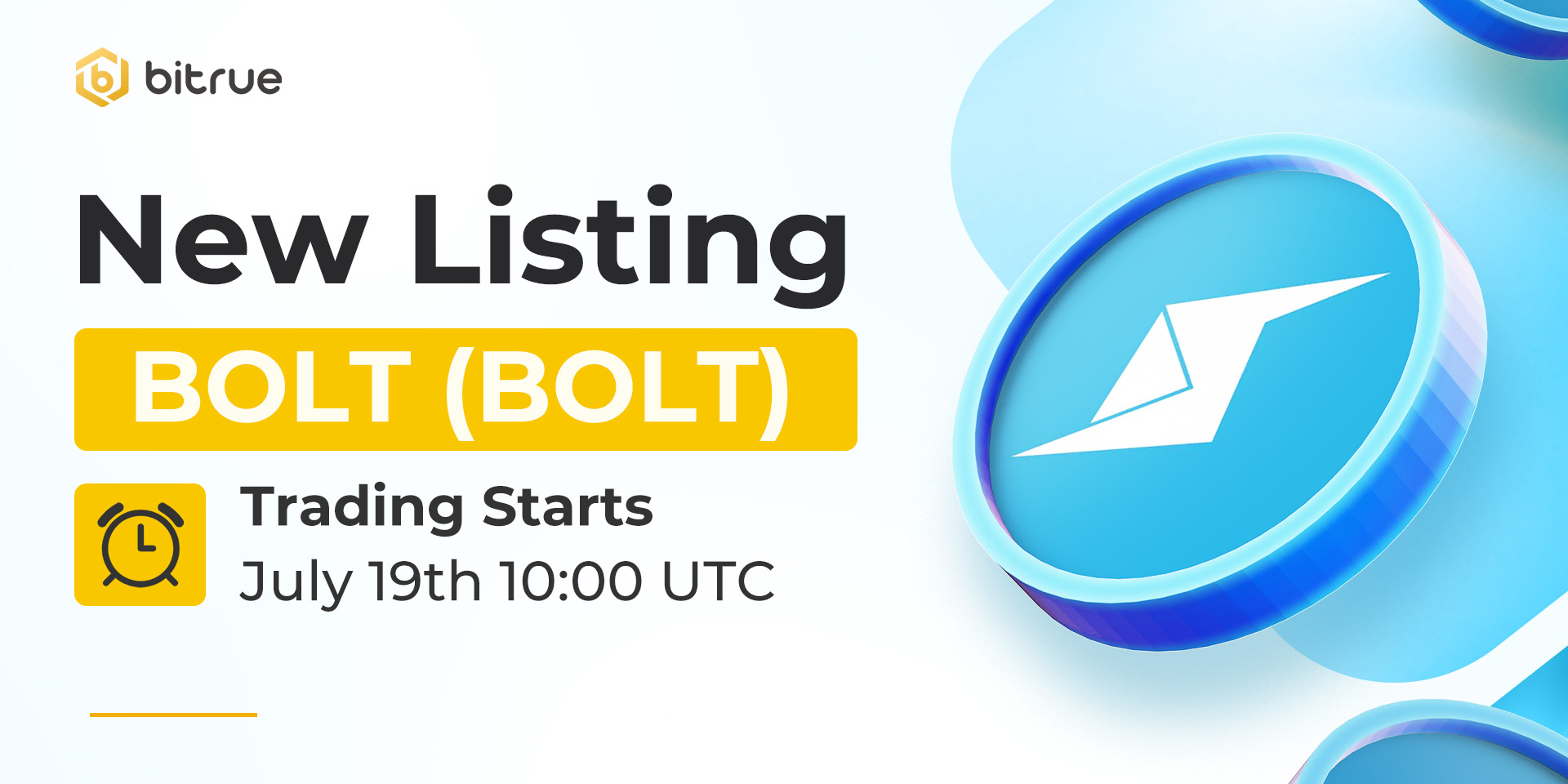 We are bringing a new token to you, it's BOLT! Welcome to Bitrue!
BOLT Global is a technology company which builds web3-enabled platforms and services for the next generation of the internet. Our mission is to enable users to create and grow value on the new web.
$BOLT contract address: 0xD5930C307d7395Ff807F2921F12C5EB82131a789
More information can be found on their official website at https://www.bolt.global/
Deposits for this coin (ERC20 network supported) have been enabled already, so existing traders are able to deposit in advance and trading coming soon. Withdrawals will be enabled approximately 24 hours after trading has begun.