Dear Bitruers,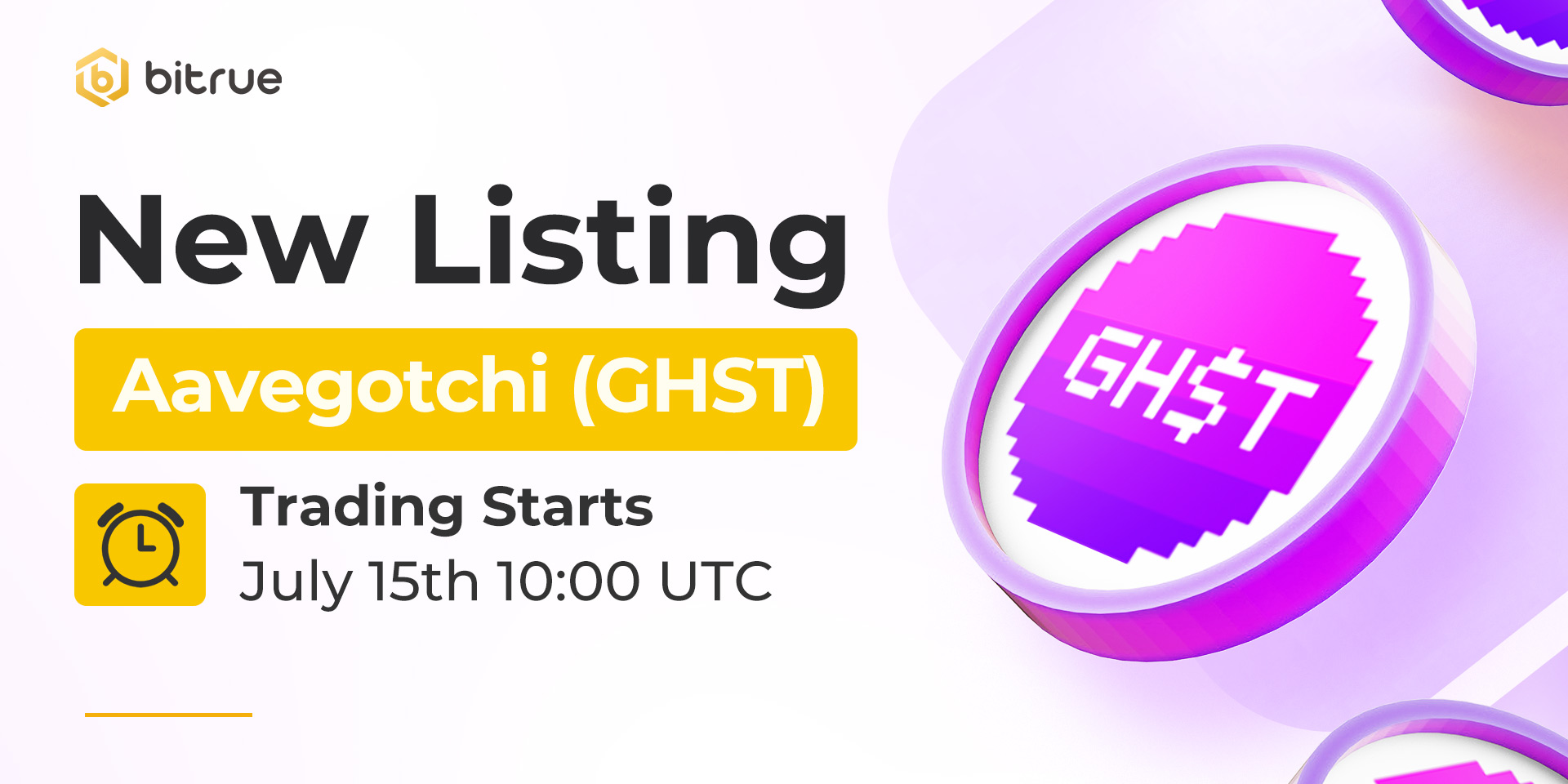 We are bringing a new token to you, it's Aavegotchi GHST! Welcome to Bitrue!
Aavegotchi (GHST) is a series of rare crypto-collectibles living on Ethereum. Aavegotchis predate most contemporary play-to-earn games as they were among the first ERC-721-based NFT games.
$GHST contract address: 0x3F382DbD960E3a9bbCeaE22651E88158d2791550
More information can be found on their official website at https://www.aavegotchi.com/
Deposits for this coin (ERC20 network supported) have been enabled already, so existing traders are able to deposit in advance and trading coming soon. Withdrawals will be enabled approximately 24 hours after trading has begun.