Dear Bitruers,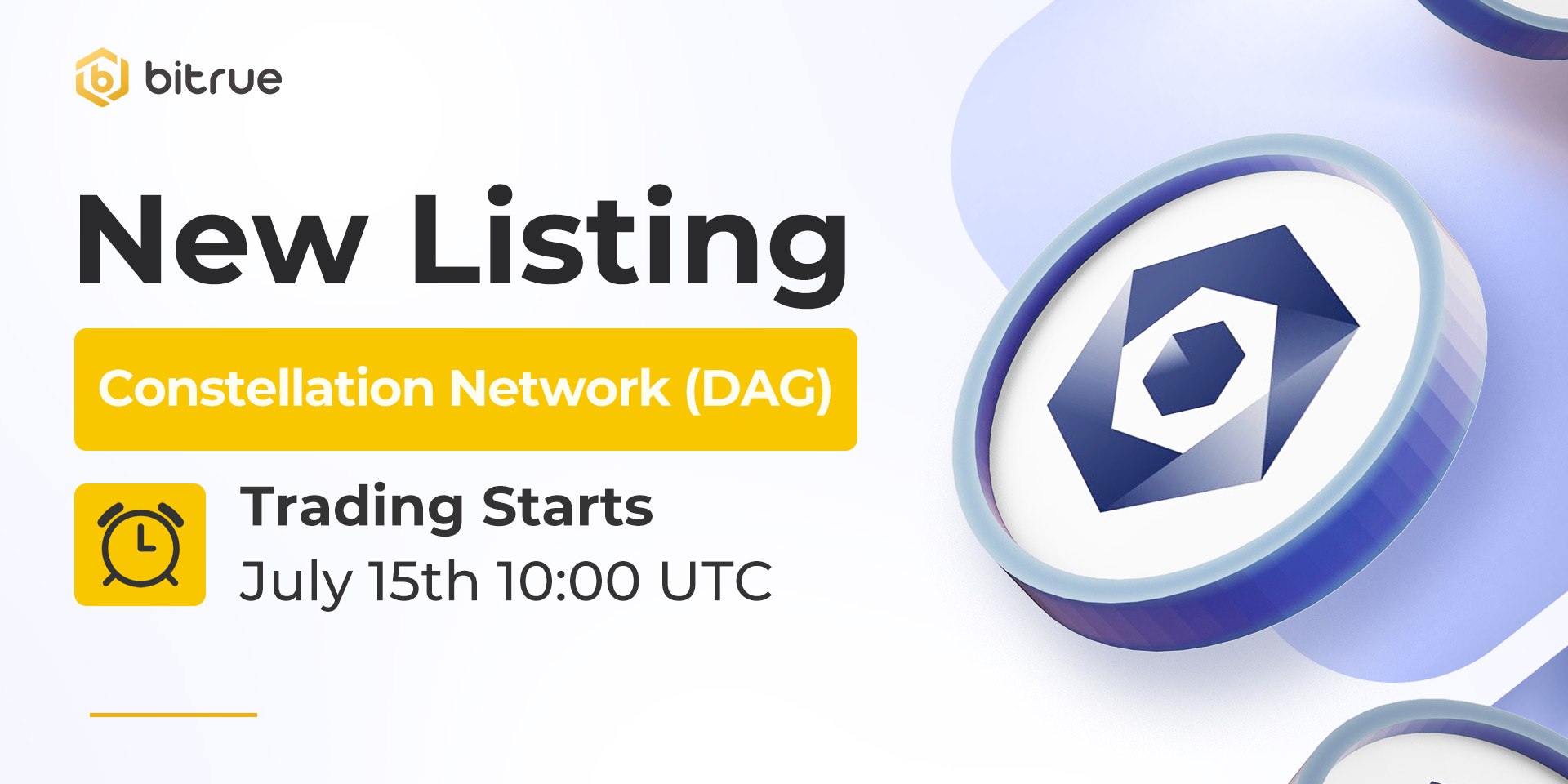 We are bringing a new token to you, it's Constellation Network DAG! Welcome to Bitrue!
Constellation (DAG) is a protocol that uses a directed acyclic graph architecture to achieve a consensus that is, in theory, is capable of infinite scalability. With the DAG protocol and custom state channels, Constellation is driving the evolution of smart contracts by allowing data sources to be integrated into distributed ledger technology (DLT).
$DAG explorer address: https://mainnet1.dagexplorer.io/
More information can be found on their official website at https://constellationnetwork.io/
Deposits for this coin (Constellation network supported) have been enabled already, so existing traders are able to deposit in advance and trading coming soon. Withdrawals will be enabled approximately 24 hours after trading has begun.