Dear Bitruers,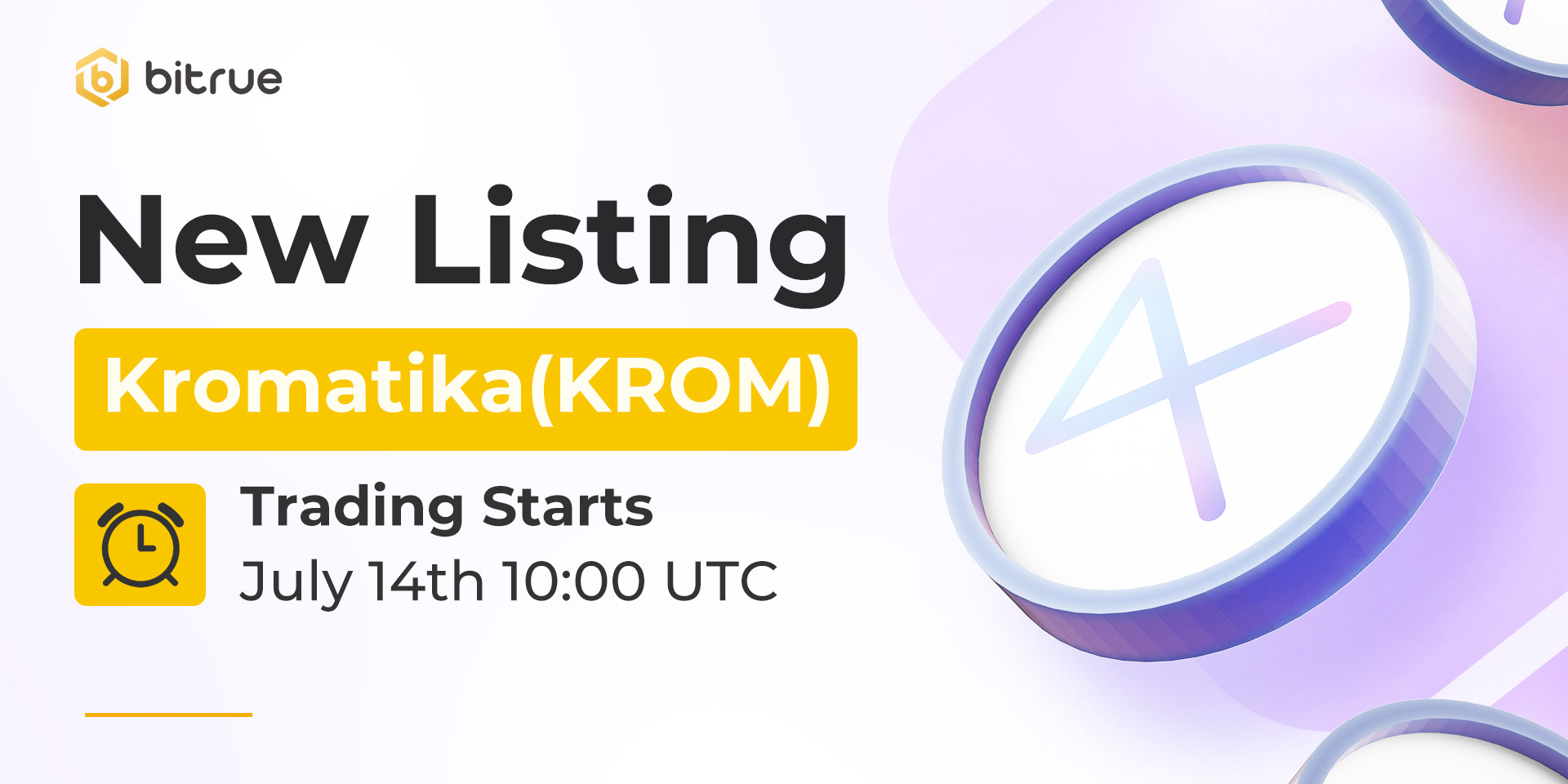 We are bringing a new token to you, it's Kromatika KROM! Welcome to Bitrue!
KROMATIKA is a decentralized crypto trading protocol enabling users to trade crypto assets with ZERO swap fees, NO Front running bots and NO Price Slippage.
$KROM contract address: 0x3af33bEF05C2dCb3C7288b77fe1C8d2AeBA4d789
More information can be found on their official website at https://kromatika.finance/
Deposits for this coin (ERC20 network supported) have been enabled already, so existing traders are able to deposit in advance and trading coming soon. Withdrawals will be enabled approximately 24 hours after trading has begun.