UPDATE: The 3rd BMAX buyback is now in progress (October 20 - October 26)
UPDATE: The 2nd BMAX buyback is now in progress (August 25 - September 1st)
Dear Bitruers,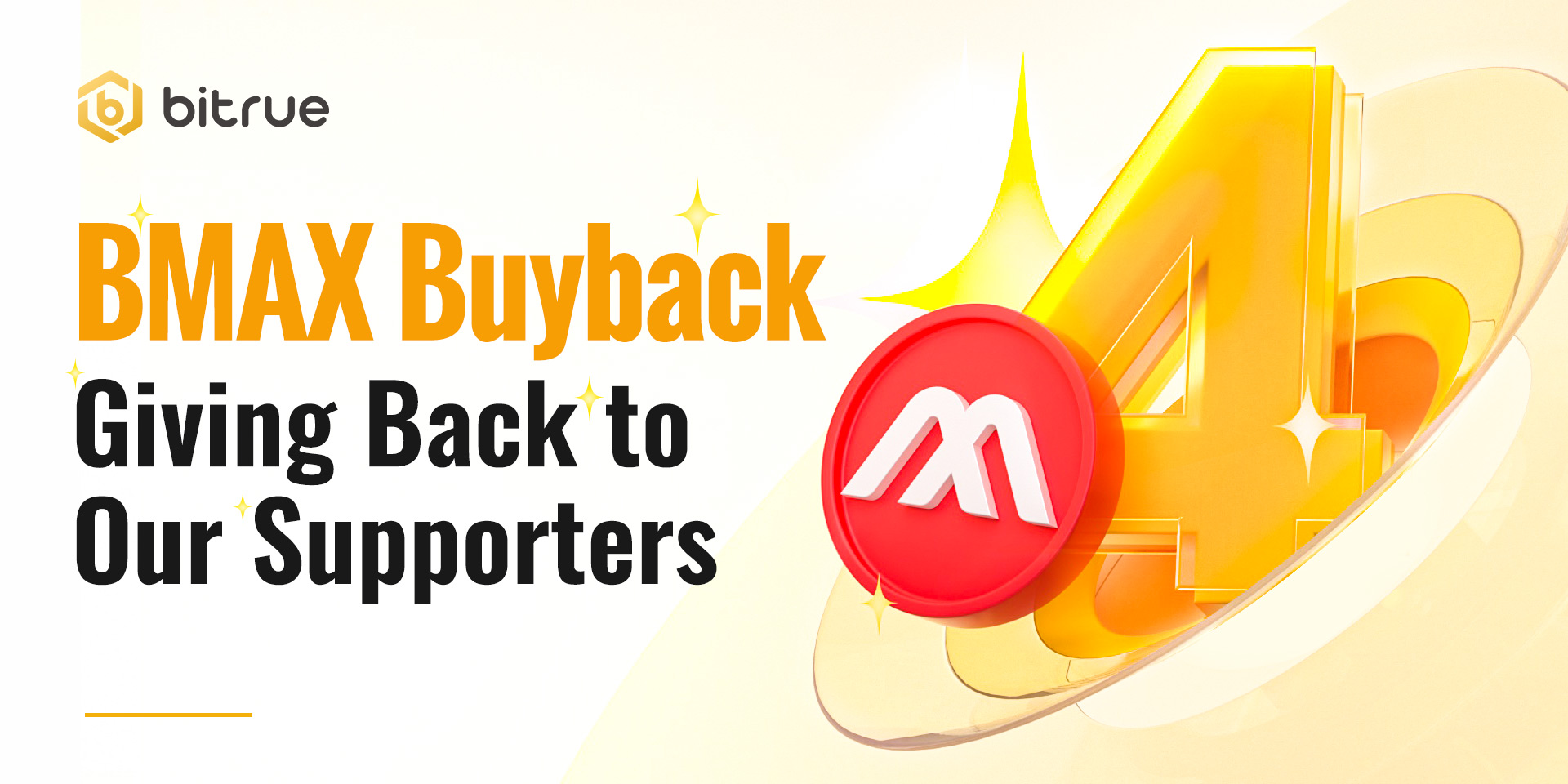 Bitrue's fourth birthday is fast approaching, please look forward to a plethora of fantastic events coming in the runup!
For our first announcement we are pleased to say that we will be initiating the first buyback of BMAX. In total we have generated approximately $100,000 in quarterly profits from asset management strategies, and a portion of this profit will be dedicated to the buyback, as illustrated in the BMAX Whitepaper.
There will be more BMAX and BTR news coming later, including details of new Yield Farming opportunities.