Dear Bitruers,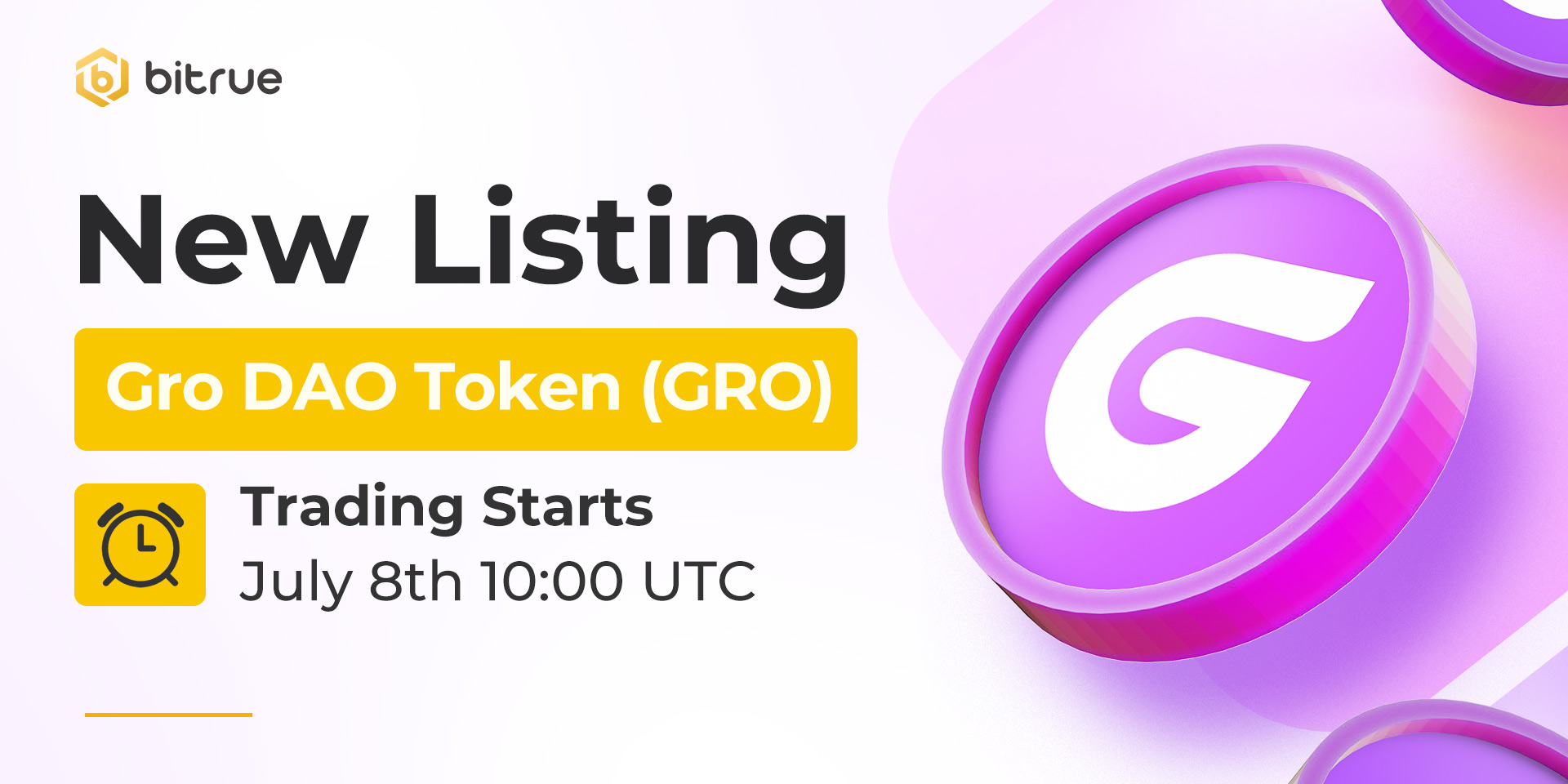 We are bringing a new token to you, it's Gro DAO Token GRO Welcome to Bitrue!
Gro is a yield optimizer that enables leverage and protection through risk tranching. Gro DAO token is the governance token that would empower users to vote on protocol improvement proposals and participate in our liquidity rewards program.
$GRO contract address: 0x3Ec8798B81485A254928B70CDA1cf0A2BB0B74D7
More information can be found on their official website at https://www.gro.xyz/
Deposits for this coin (ERC20 network supported) have been enabled already, so existing traders are able to deposit in advance and trading coming soon. Withdrawals will be enabled approximately 24 hours after trading has begun.