Dear Bitruers,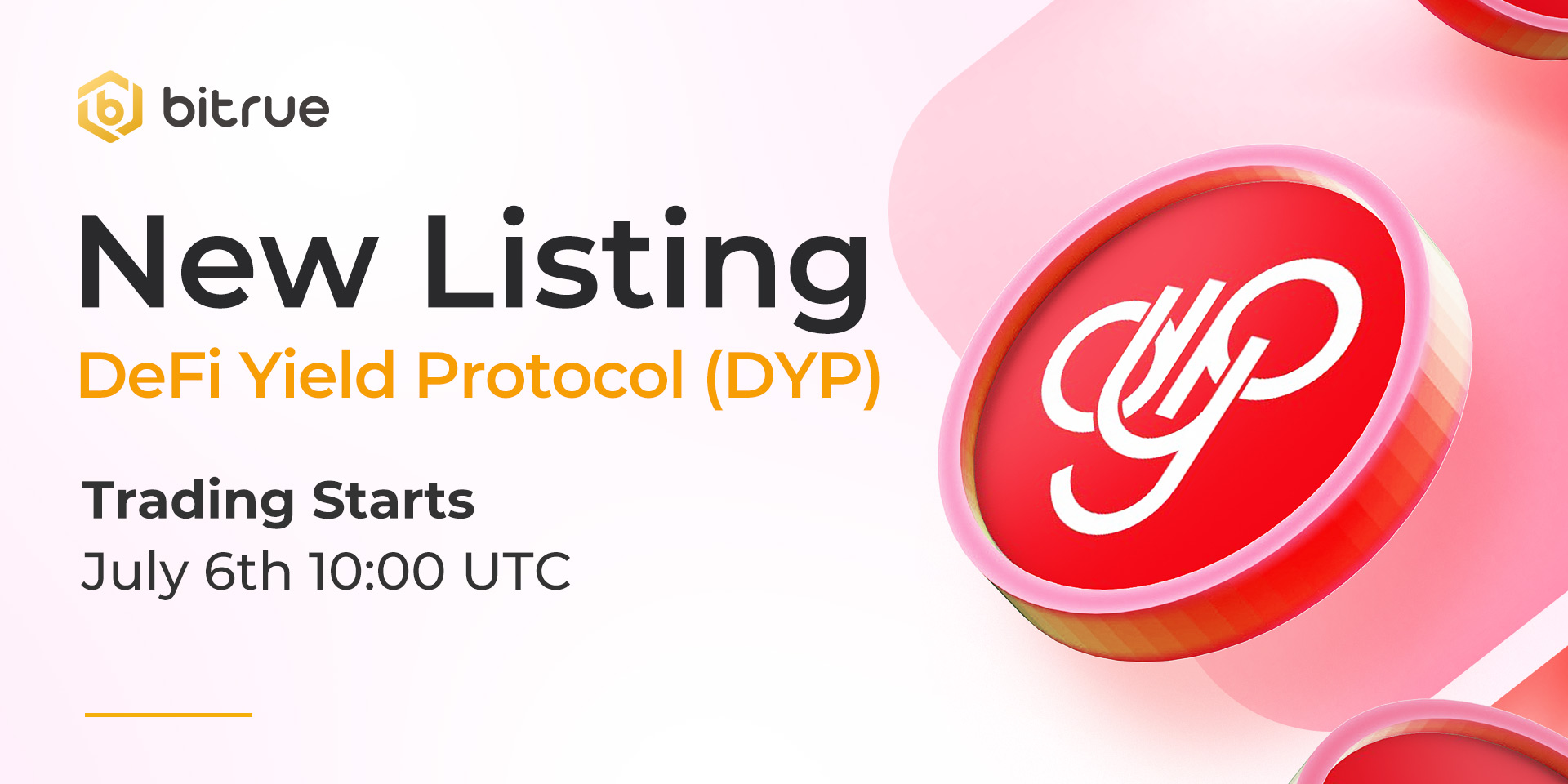 We are bringing a new token to you, it's DeFi Yield Protocol DYP! Welcome to Bitrue!
The DeFi Yield Protocol (DYP) is a unique platform that offers solutions for yield farming, staking, NFTs, and enabling users to leverage the advanced trading tools of the DYP. What makes the DYP a unique yield farming aggregator? The DYP made history in the DeFi space by becoming the first and only protocol to reward users in Ethereum.
$DYP contract address: 0x961C8c0B1aaD0c0b10a51FeF6a867E3091BCef17
More information can be found on their official website at https://dyp.finance/
Deposits for this coin (ERC20 network supported) have been enabled already, so existing traders are able to deposit in advance and trading coming soon. Withdrawals will be enabled approximately 24 hours after trading has begun.