Dear Bitruers,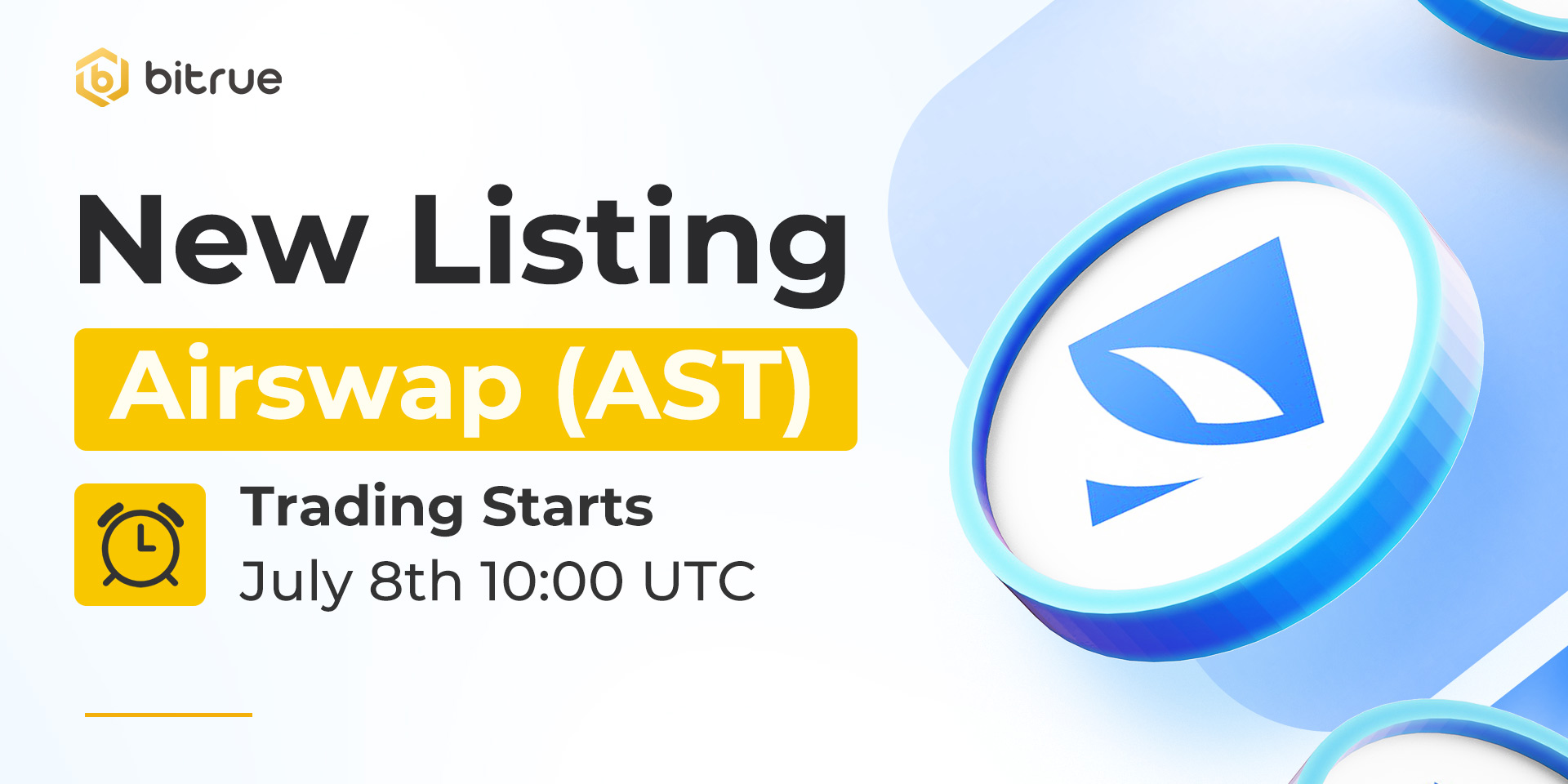 We are bringing a new token to you, it's AirSwap AST! Welcome to Bitrue!
AirSwap describes itself as a decentralized, peer-to-peer token trading network powered by Ethereum. AirSwap aims to make the buying and selling of tokens secure, simple, and without fees. Its mission is to empower people with global, frictionless trade. AirSwap implements the Swap protocol and currently has three products: Instant, Spaces, and DexIndex.
$AST contract address: 0x27054b13b1B798B345b591a4d22e6562d47eA75a
More information can be found on their official website at https://www.airswap.io/
Deposits for this coin (ERC20 network supported) have been enabled already, so existing traders are able to deposit in advance and trading coming soon. Withdrawals will be enabled approximately 24 hours after trading has begun.