Dear Bitruers,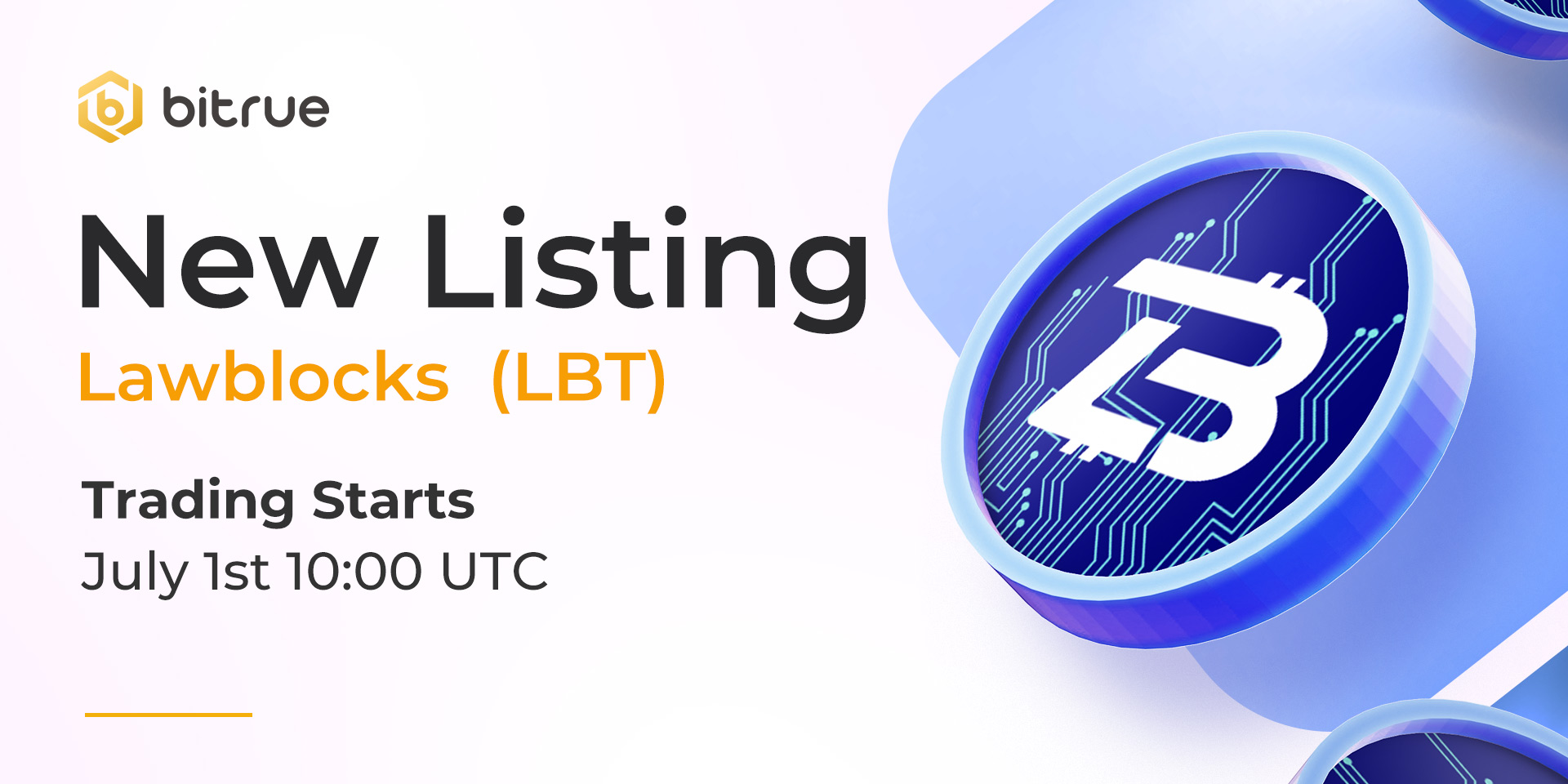 We are bringing a new token to you, it's LawBlocks LBT! Welcome to Bitrue!
Law Blocks A Legal Tech Community Law Blocks Creates your Smart Legal Contracts using Blockchain Technology. Law Blocks Token (LBT) is an XRC-20 utility token that powers Law Blocks Eco System through XDC Blockchain Network.
$LBT contract address: xdc05940B2dF33D6371201e7Ae099CeD4C363855dFE
More information can be found on their official website at https://lawblocks.io/
Deposits for this coin (XDC network supported) have been enabled already, so existing traders are able to deposit in advance and trading coming soon. Withdrawals will be enabled approximately 24 hours after trading has begun.