Dear Bitruers,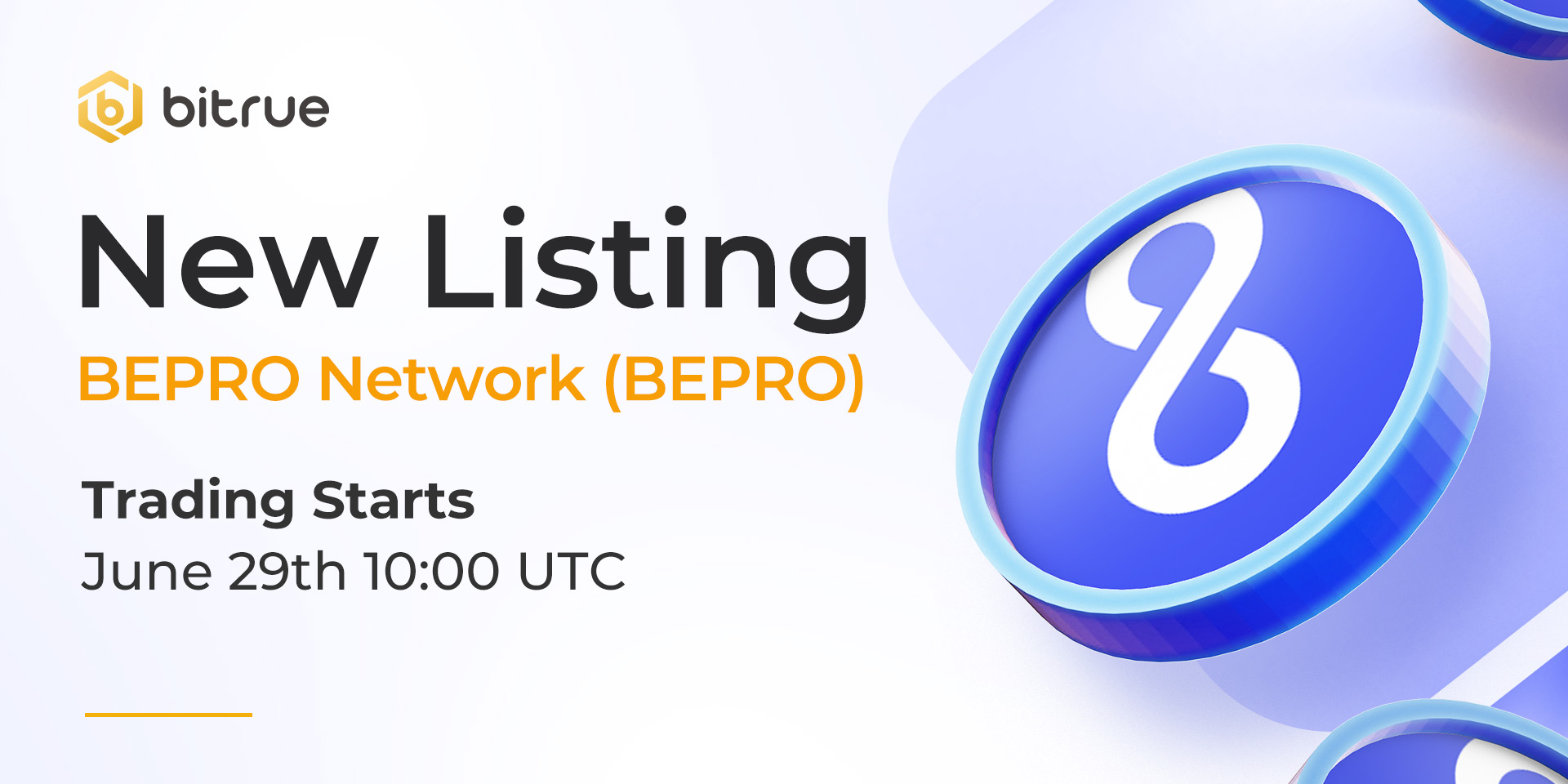 We are bringing a new token to you, it's BEPRO Network BEPRO ! Welcome to Bitrue!
BEPRO Network is a code-as-a-service protocol with its own codebase for Gaming, DeFi & more
A decentralized marketplace and system that connects developers with operators or anyone looking to build open-source development repositories.
Manage disputes in the network, participate in it and earn token rewards by curating the system & providing development resources.
$BEPRO contract address: 0xCF3C8Be2e2C42331Da80EF210e9B1b307C03d36A
More information can be found on their official website at https://bepro.network/
Deposits for this coin (ERC20 network supported) have been enabled already, so existing traders are able to deposit in advance and trading coming soon. Withdrawals will be enabled approximately 24 hours after trading has begun.