Dear Bitruers,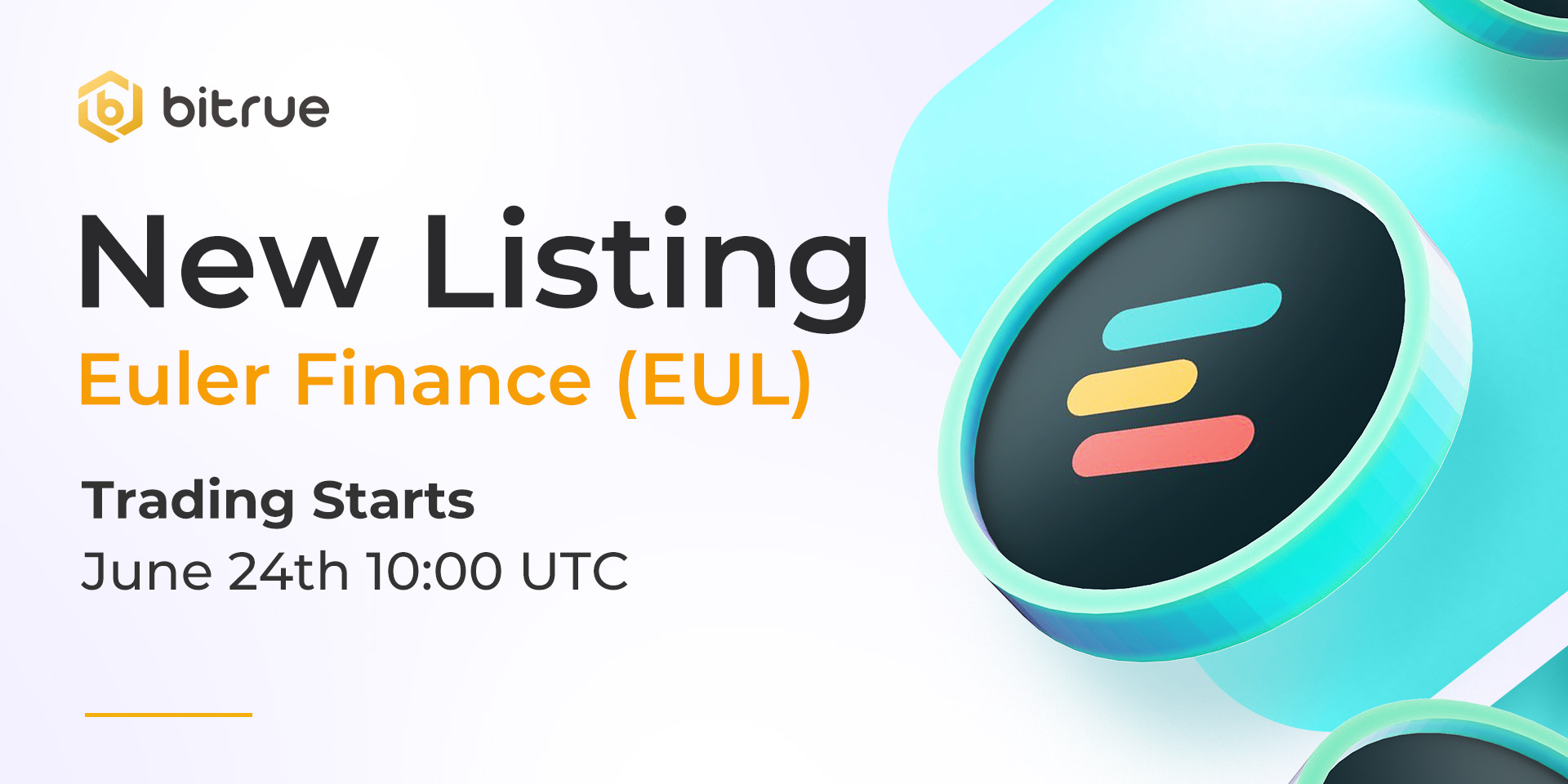 We are bringing a new token to you, it's Euler Finance EUL! Welcome to Bitrue!
Euler is a capital-efficient permissionless lending protocol that helps users to earn interest on their crypto assets or hedge against volatile markets without the need for a trusted third party. Euler features a number of innovations not seen before in DeFi, including permissionless lending markets, reactive interest rates, protected collateral, MEV-resistant liquidations, multi-collateral stability pools, and much more.
$EUL contract address: 0xd9fcd98c322942075a5c3860693e9f4f03aae07b
More information can be found on their official website at https://www.euler.finance/#/
Deposits for this coin (ERC20 network supported) have been enabled already, so existing traders are able to deposit in advance and trading coming soon. Withdrawals will be enabled approximately 24 hours after trading has begun.