Dear Bitruers,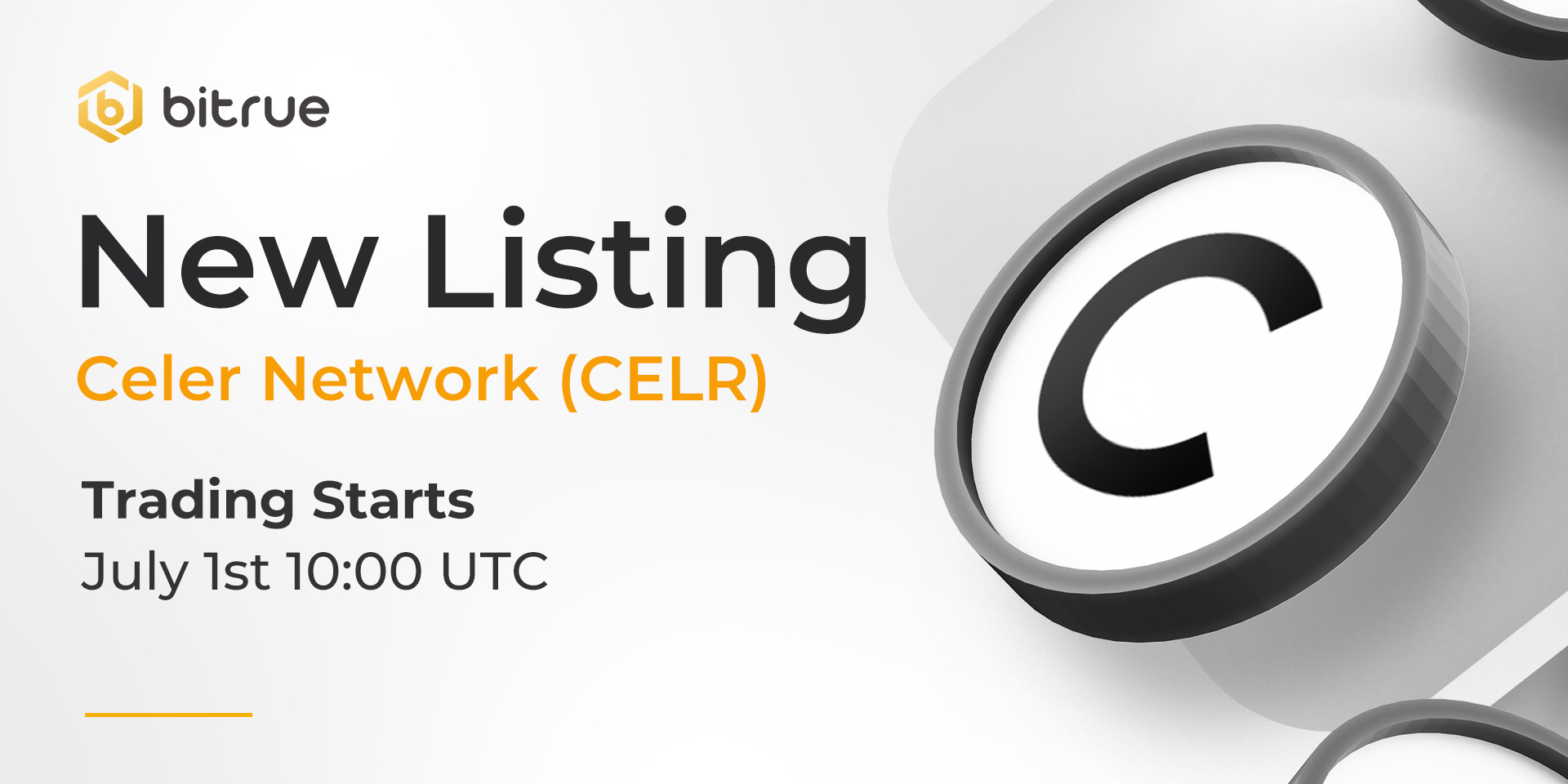 We are bringing a new token to you, it's Celer Network CELR! Welcome to Bitrue!
Celer is a blockchain interoperability protocol enabling a one-click user experience accessing tokens, DeFi, GameFi, NFTs, governance, and more across multiple chains. Developers can build inter-chain-native Dapps using the Celer Inter-chain Messaging Framework to gain access to efficient liquidity utilization, coherent application logic, and shared states. Users of Celer-enabled dApps will enjoy the benefits of a diverse multi-blockchain ecosystem with the simplicity of a single-transaction UX, all from a single chain.
$CELR contract address: 0x4F9254C83EB525f9FCf346490bbb3ed28a81C667
More information can be found on their official website at https://www.celer.network/#
Deposits for this coin (ERC20 network supported) have been enabled already, so existing traders are able to deposit in advance and trading coming soon. Withdrawals will be enabled approximately 24 hours after trading has begun.