Dear Bitruers,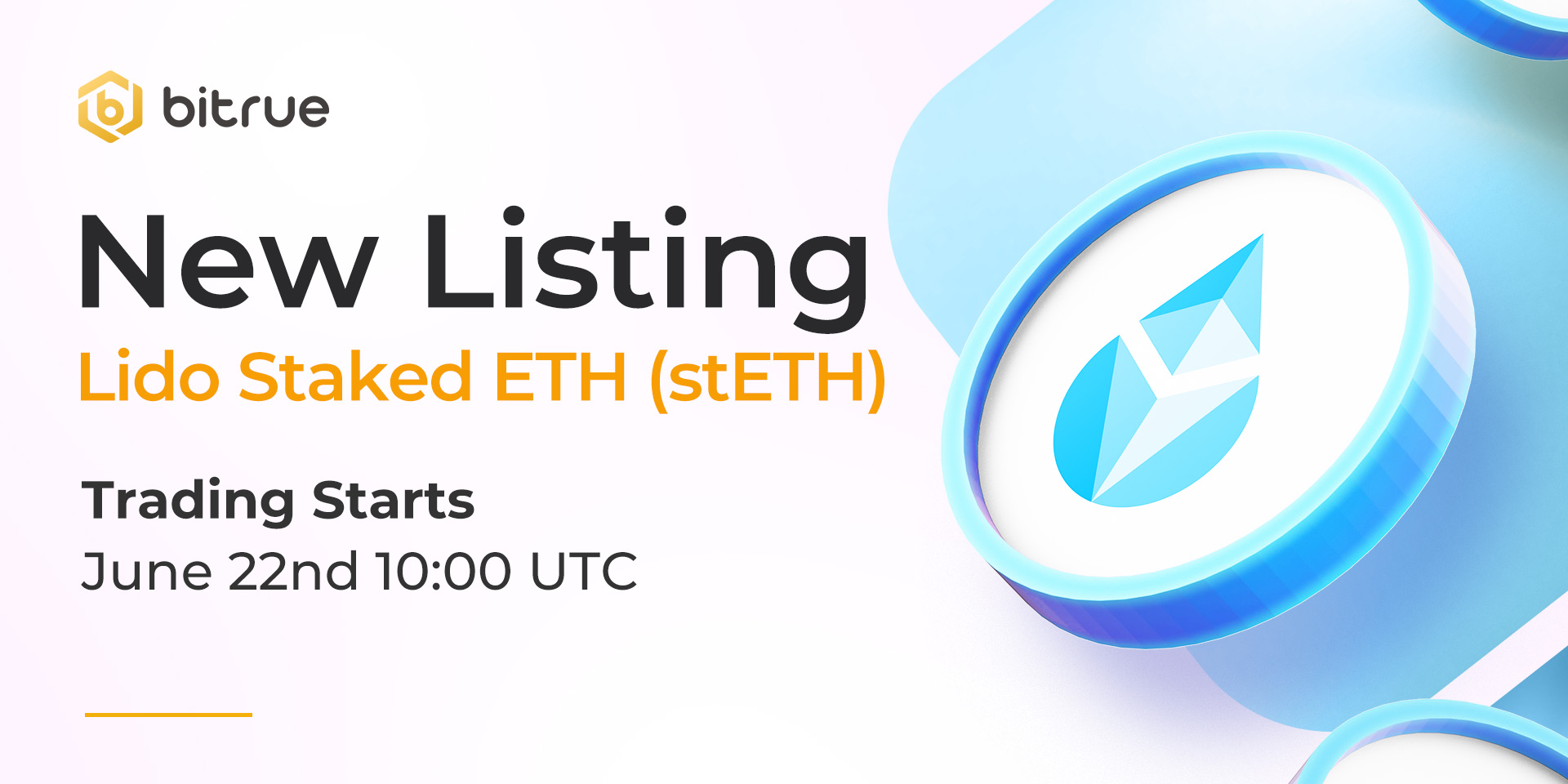 We are bringing a new token to you, it's Lido Staked ETH STETH! Welcome to Bitrue!
Users who stake their ETH into the Eth2 contract via Lido will receive the liquid token equivalent in the form of stETH. For the sake of simplicity, this means that if you stake 1 ETH with Lido, you receive 1stETH in return.
$STETH contract address: 0xae7ab96520de3a18e5e111b5eaab095312d7fe84
More information can be found on their official website at https://lido.fi/
Deposits for this coin (ERC20 network supported) have been enabled already, so existing traders are able to deposit in advance and trading coming soon. Withdrawals will be enabled approximately 24 hours after trading has begun.