Dear Bitruers,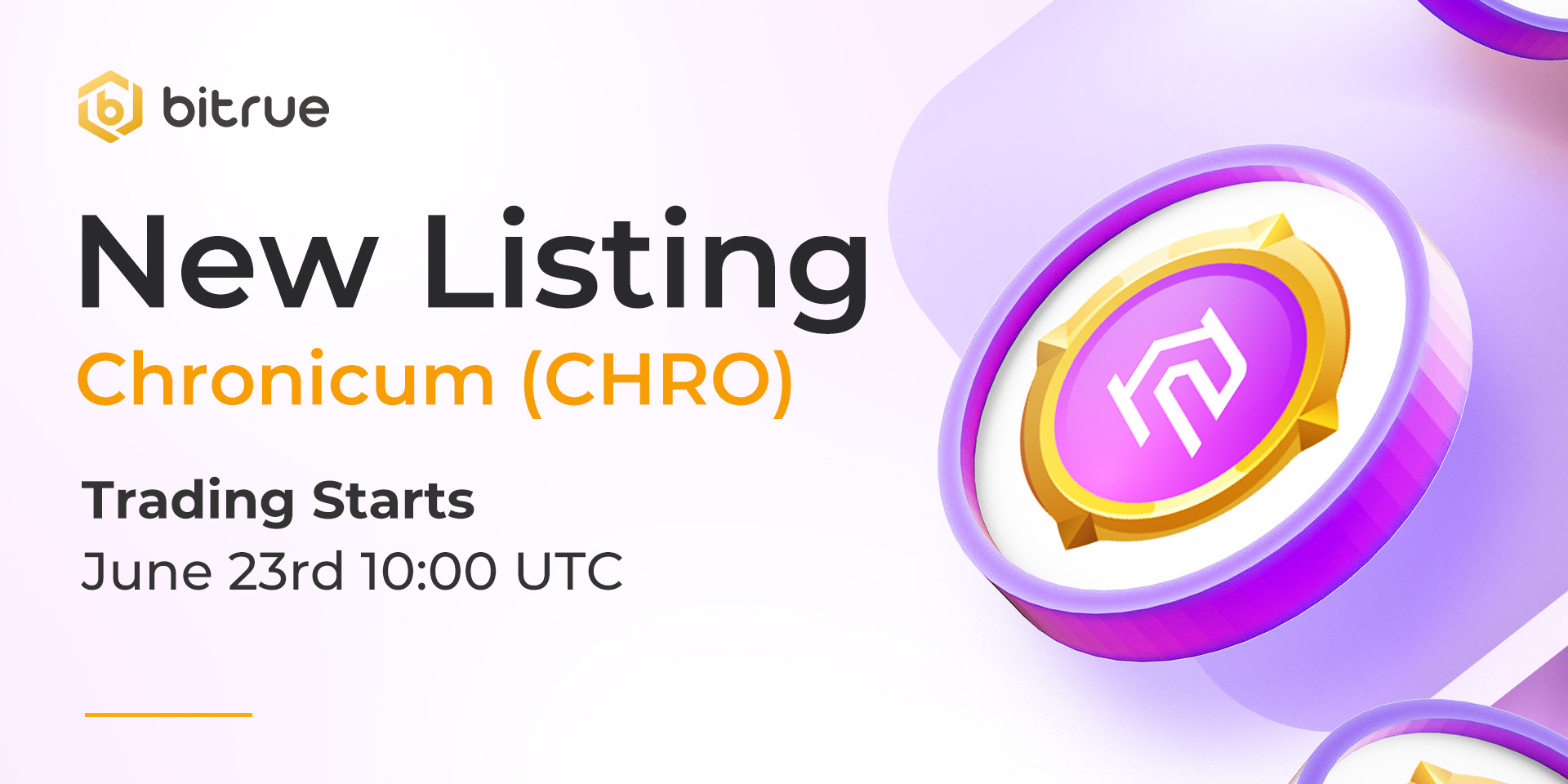 We are bringing a new token to you, it's Chronicum CHRO! Welcome to Bitrue!
Wyndblast is a play and earn multiplayer co-operative game built on the Avalanche blockchain. The game takes place in the Chronica Sola Verse, a mystical land where players can take control of Wynds (dragons), recruit Riders, forge equipment, fight enemies (PVE) and compete with one another (PVP).The Wynds, Riders, and the equipment, are NFT assets owned by players. We have positioned the Chronica Sola Verse as an ever-growing metaverse that allows new games, expansions and projects to be built side by side with each other. Each new game will utilize the same NFT assets and native CHRO token – with Wyndblast being the first game to launch.
$CHRO contract address: 0xbf1230bb63bfD7F5D628AB7B543Bcefa8a24B81B
More information can be found on their official website at https://wyndblast.com/
Deposits for this coin (Avalanche network supported) have been enabled already, so existing traders are able to deposit in advance and trading coming soon. Withdrawals will be enabled approximately 24 hours after trading has begun.