Dear Bitruers,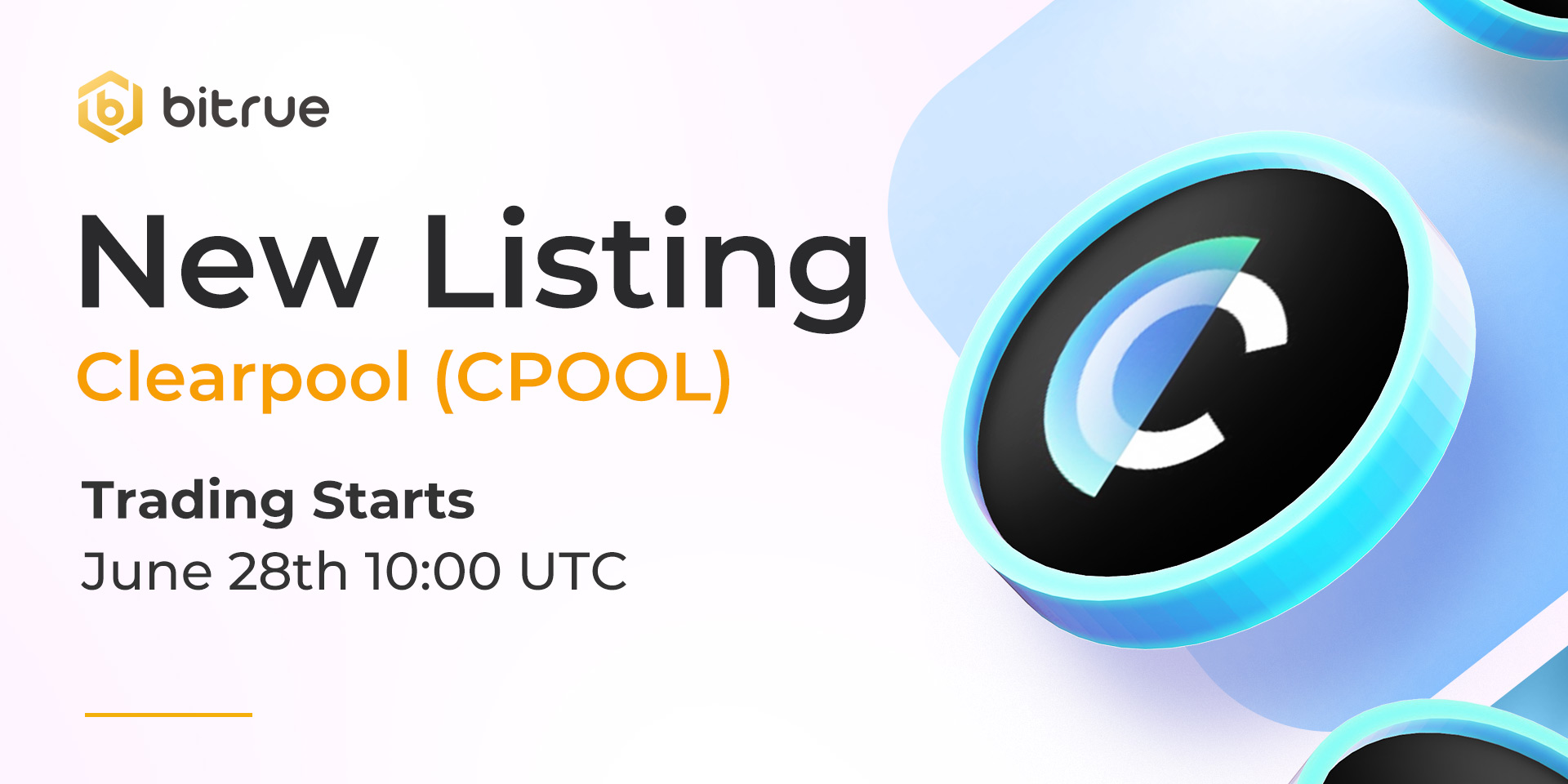 We are bringing a new token to you, it's Clearpool CPOOL! Welcome to Bitrue!
Clearpool is a Decentralized Capital Markets Eco, where institutional borrowers can create single borrower liquidity pools and borrow uncollateralized liquidity directly from the DeFi eco. Liquidity providers (LPs) on Clearpool can earn attractive yields, with pool interest rates enhanced by additional LP rewards paid in CPOOL - Clearpool's utility and governance token. Clearpool LP tokens, called cpTokens, are the building blocks for a of tokenized credit that will provide Clearpool LPs with risk management and hedging capabilities. Clearpool is DeFi's first dynamic credit market for unsecured liquidity, driven by market supply and demand forces. As more institutions begin to realize the benefits that decentralized finance can bring to their organizations, Clearpool will provide the new architecture to facilitate flows between the $120 trillion traditional capital markets, and the burgeoning DeFi eco.
$CPOOL contract address: 0x66761fa41377003622aee3c7675fc7b5c1c2fac5
More information can be found on their official website at https://clearpool.finance/
Deposits for this coin (ERC20 network supported) have been enabled already, so existing traders are able to deposit in advance and trading coming soon. Withdrawals will be enabled approximately 24 hours after trading has begun.