Dear Bitruers,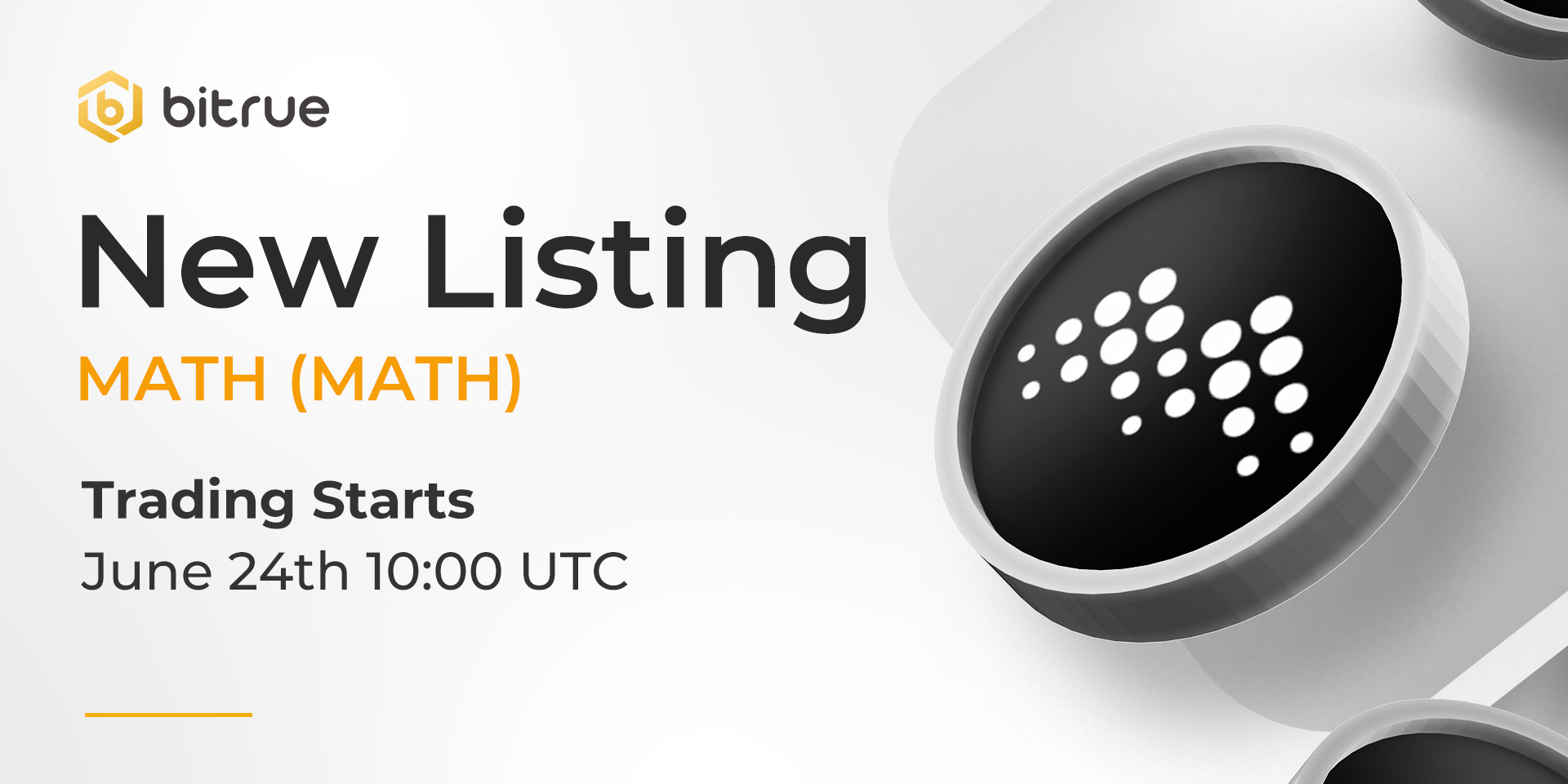 We are bringing a new token to you, it's MATH MATH! Welcome to Bitrue!
MathChain is committed to lowering the threshold for mass users to enter the blockchain, reducing transaction fees, and supporting multiple chains, adapting and connecting various Layer2. The team's goal is to create a multi-chain, cross-chain asset Hub, and bring it to the market for large-scale use.
$MATH contract address: 0x08d967bb0134f2d07f7cfb6e246680c53927dd30
More information can be found on their official website at https://mathwallet.org/en-us/
Deposits for this coin (ERC20 network supported) have been enabled already, so existing traders are able to deposit in advance and trading coming soon. Withdrawals will be enabled approximately 24 hours after trading has begun.