Dear Bitruers,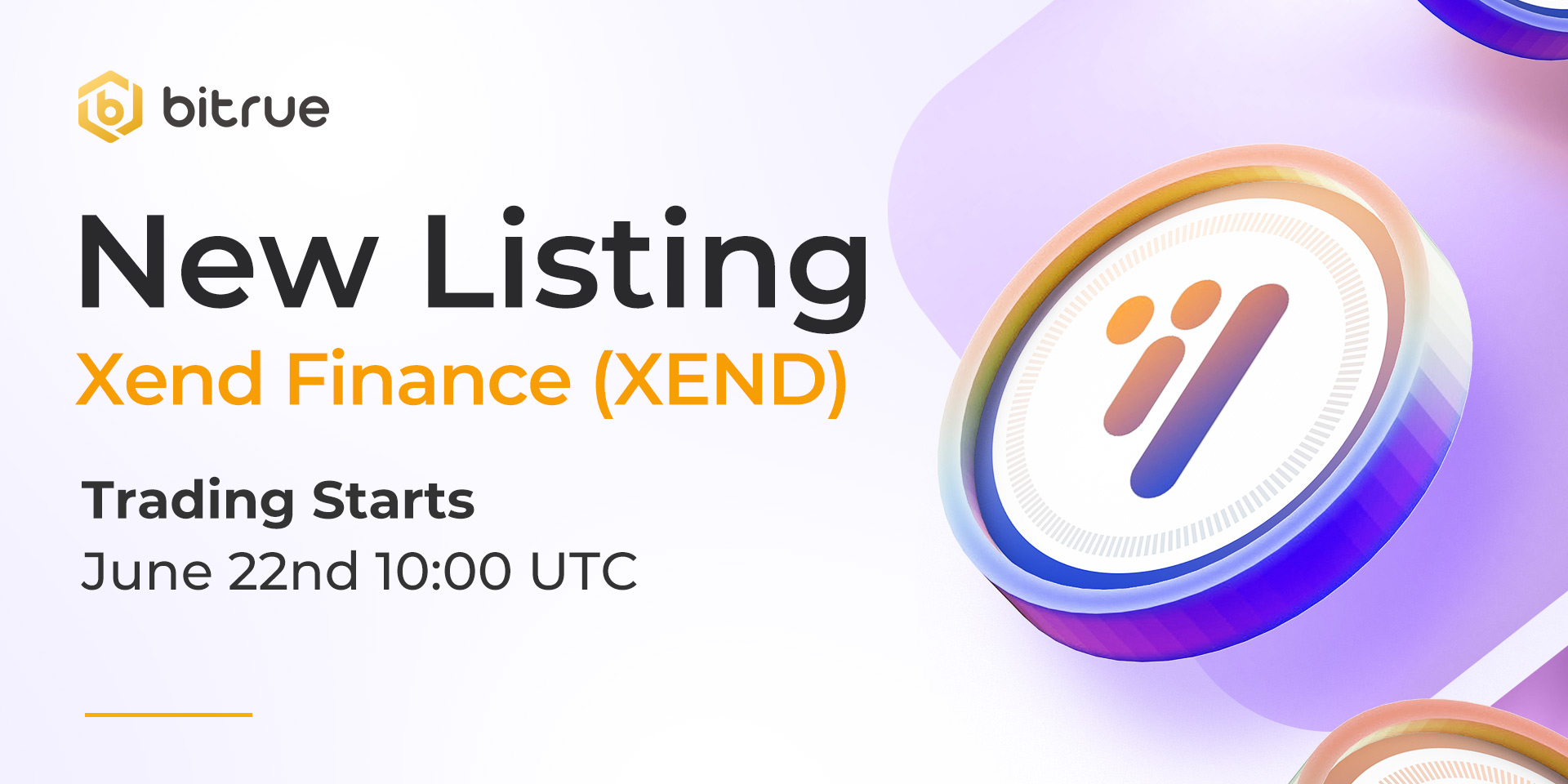 We are bringing a new token to you, it's Xend Finance XEND! Welcome to Bitrue!
Xend Finance (XF) is a decentralized Credit Union protocol built to optimize, improve and add value to the core operations of credit unions globally. The Xend Finance protocol is decentralizing savings, lending, borrowing and investment operations of credit unions as well as providing multi-level interest returns to members of these unions.
$XEND contract address: 0xE4CFE9eAa8Cdb0942A80B7bC68fD8Ab0F6D44903
More information can be found on their official website at https://xend.finance/
Deposits for this coin (ERC20 network supported) have been enabled already, so existing traders are able to deposit in advance and trading coming soon. Withdrawals will be enabled approximately 24 hours after trading has begun.