Dear Bitruers,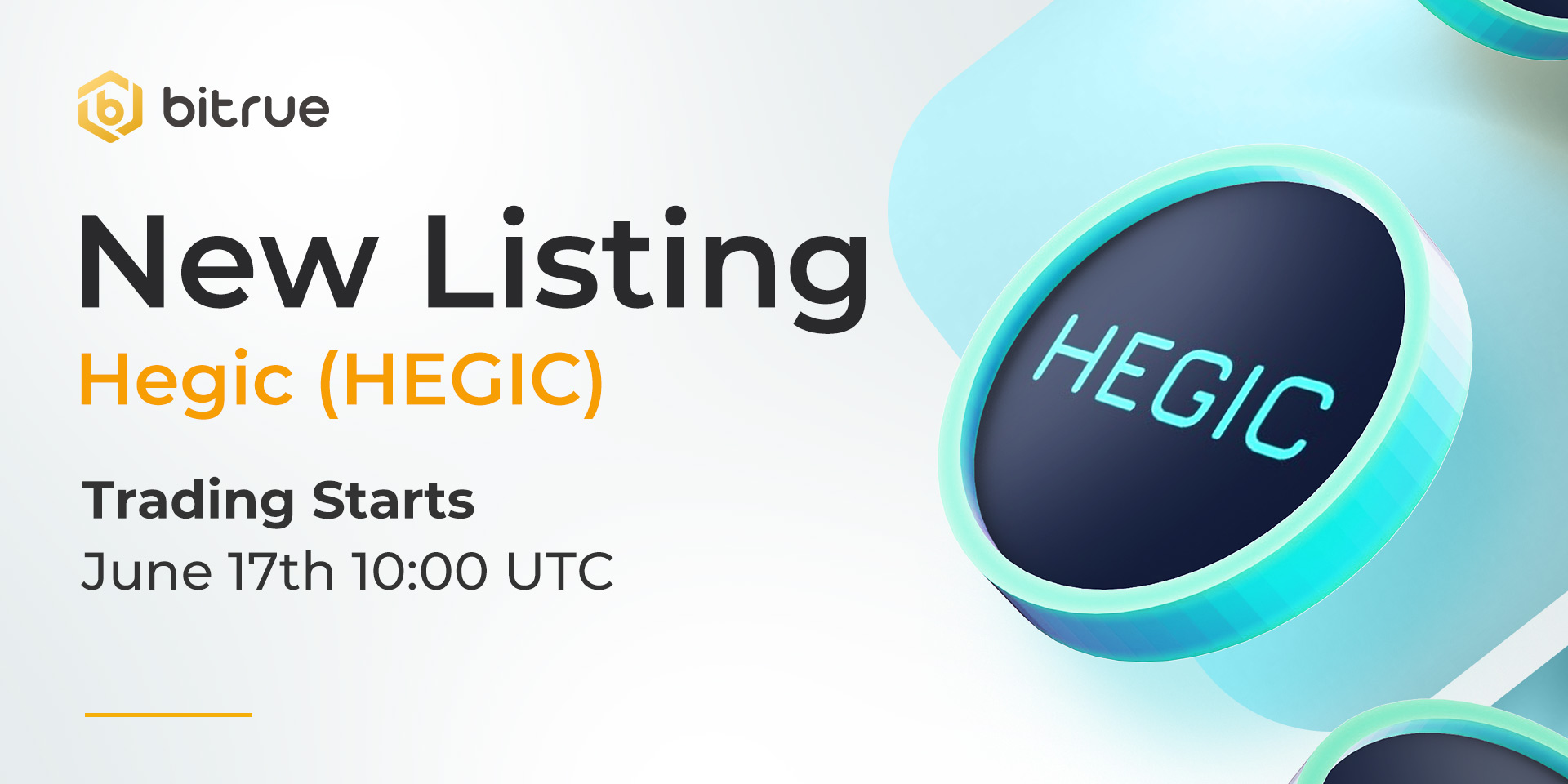 We are bringing a new token to you, it's Hegic HEGIC! Welcome to Bitrue!
Hegic is a protocol for trustless creating, maintaining and settling of hedge contracts. Hedge contract is an options*-like on-chain contract that gives the holder (buyer) a right to buy or to sell an asset at a certain price (strike) as well as imposes the obligation on the writer (seller) to buy or to sell an asset during a certain period.
$HEGIC contract address: 0x584bC13c7D411c00c01A62e8019472dE68768430
More information can be found on their official website at https://www.hegic.co/
Deposits for this coin (ERC20 network supported) have been enabled already, so existing traders are able to deposit in advance and trading coming soon. Withdrawals will be enabled approximately 24 hours after trading has begun.