Dear Bitruers,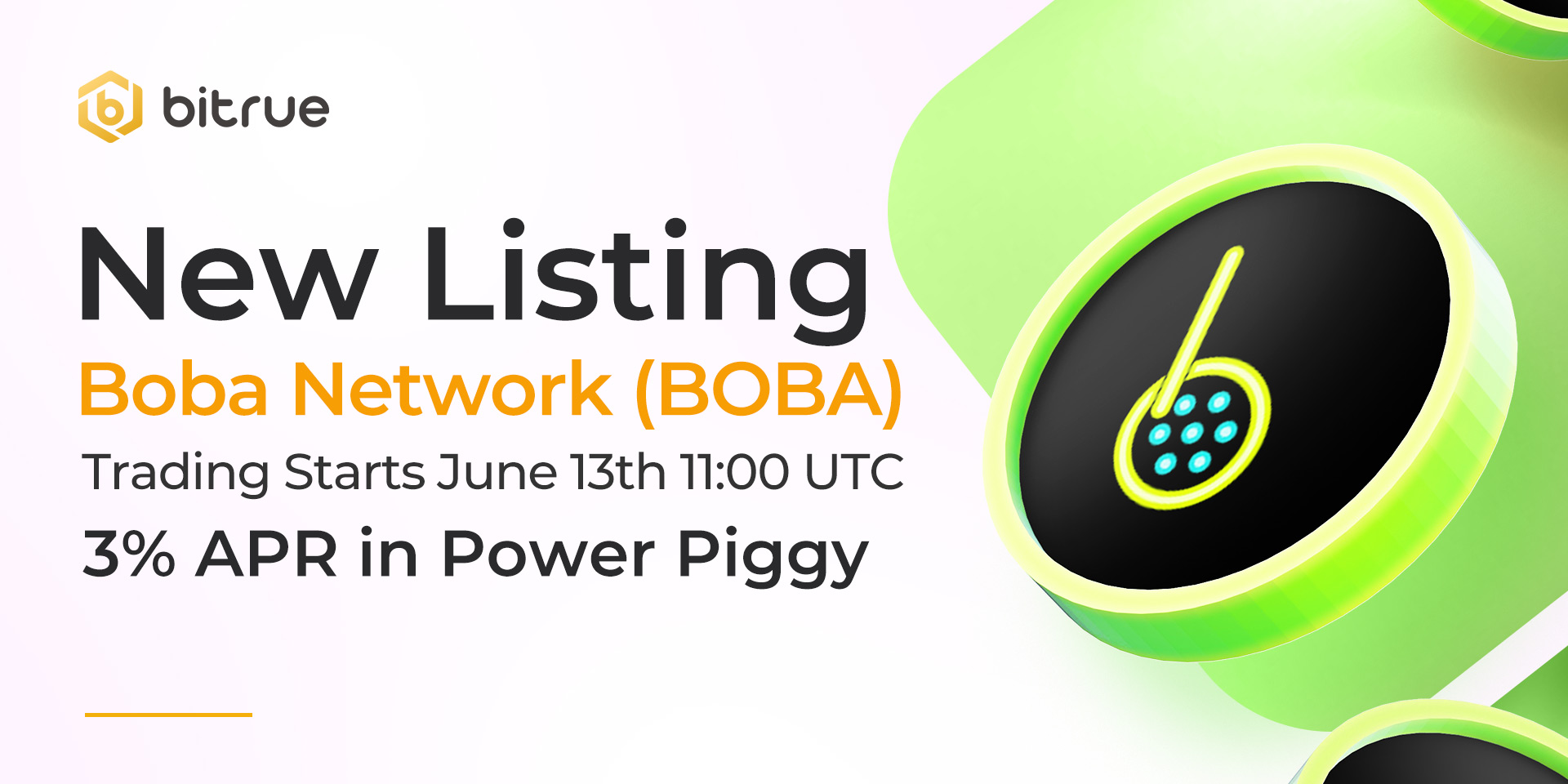 We are excited to be listing Boba Network (BOBA) on Bitrue starting June 13th! Boba is an L2 Ethereum scaling & augmenting solution built by the Enya team as core contributors to the OMG Foundation. Boba is a next-generation Ethereum Layer 2 Optimistic Rollup scaling solution that reduces gas fees, improves transaction throughput, and extends the capabilities of smart contracts. Boba offers fast exits backed by community-driven liquidity pools, shrinking the Optimistic Rollup exit period from seven days to only a few minutes, while giving LPs incentivized yield farming opportunities. You can learn more about BOBA on their official website at https://boba.network/
Deposits for BOBA are open NOW, you can get prepared for trading in advance. We will open up a USDT trading pair for BOBA on June 13th at 11:00 UTC. Withdrawals will be enabled approximately 24 hours after trading begins.
BOBA will also be added to Bitrue's Power Piggy! If you're planning to hold BOBA for a long time in the future then you can set and forget it in our investment service and watch as you receive interest over time with no strings attached.
This service will be starting at 06:00 UTC on June 14th with an interest rate of 3%.
We'll have more exciting news of interest to BOBA enthusiasts coming very soon!