Dear Bitruers,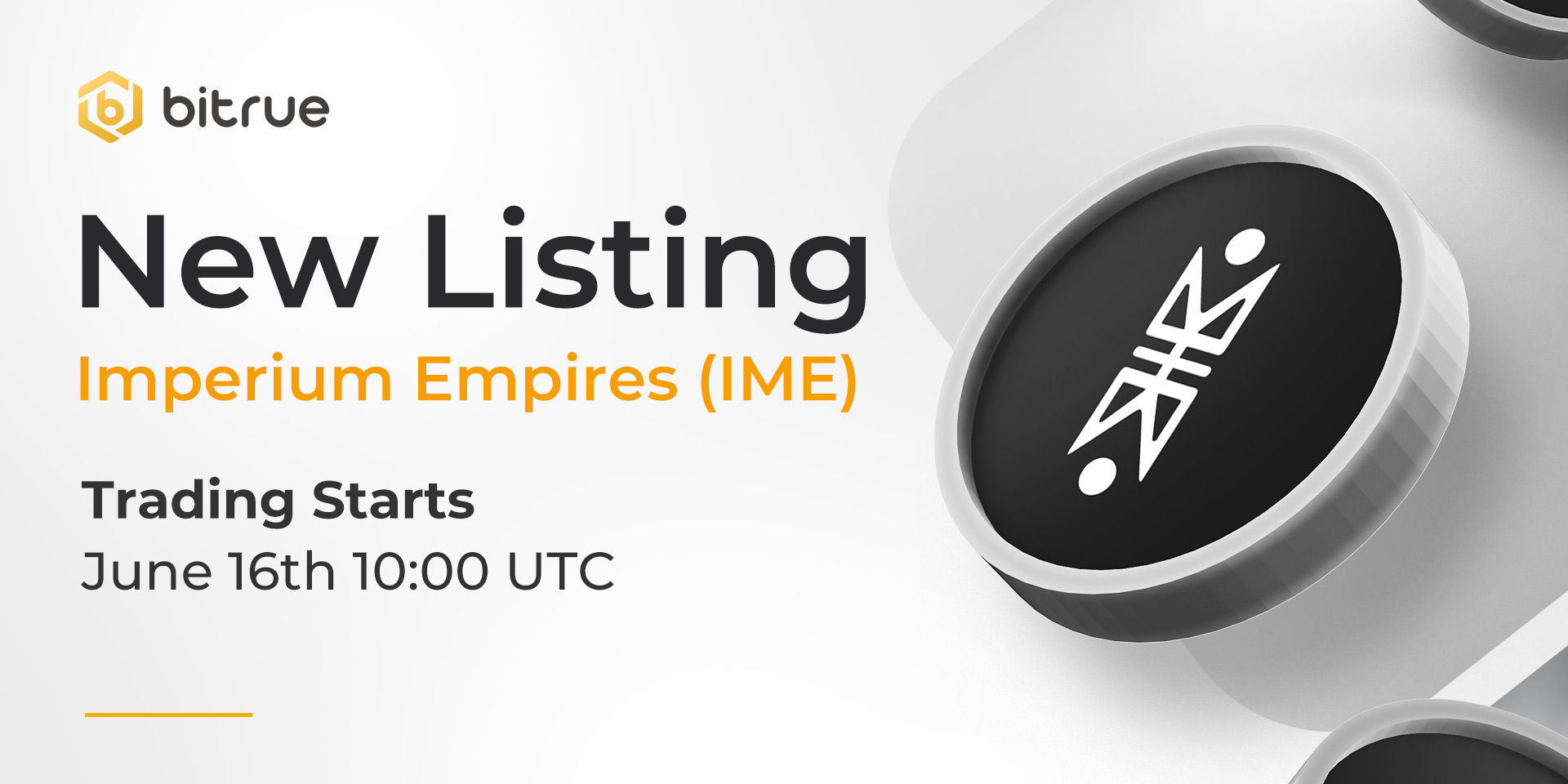 We are bringing a new token to you, it's Imperium Empires IME! Welcome to Bitrue!
IME is the native token of Imperium Empires, an MMORTS space metaverse built on Avalanche. To address major problems seen in existing play-to-earn blockchain games, such as hyperinflation, unstable tokenomics, and lack of deep DeFi integration, Imperium Empires has introduced deflationary tokenomics through NFT burns in PvP battles, gameplay design that allows players to team-to-earn with their friends, and gamified DeFi that makes DeFi more accessible to gamers.
$IME contract address: 0xf891214fdcf9cdaa5fdc42369ee4f27f226adad6
More information can be found on their official website at https://imperiumempires.com/
Deposits for this coin (Avalanche network supported) have been enabled already, so existing traders are able to deposit in advance and trading coming soon. Withdrawals will be enabled approximately 24 hours after trading has begun.