Dear Bitruers,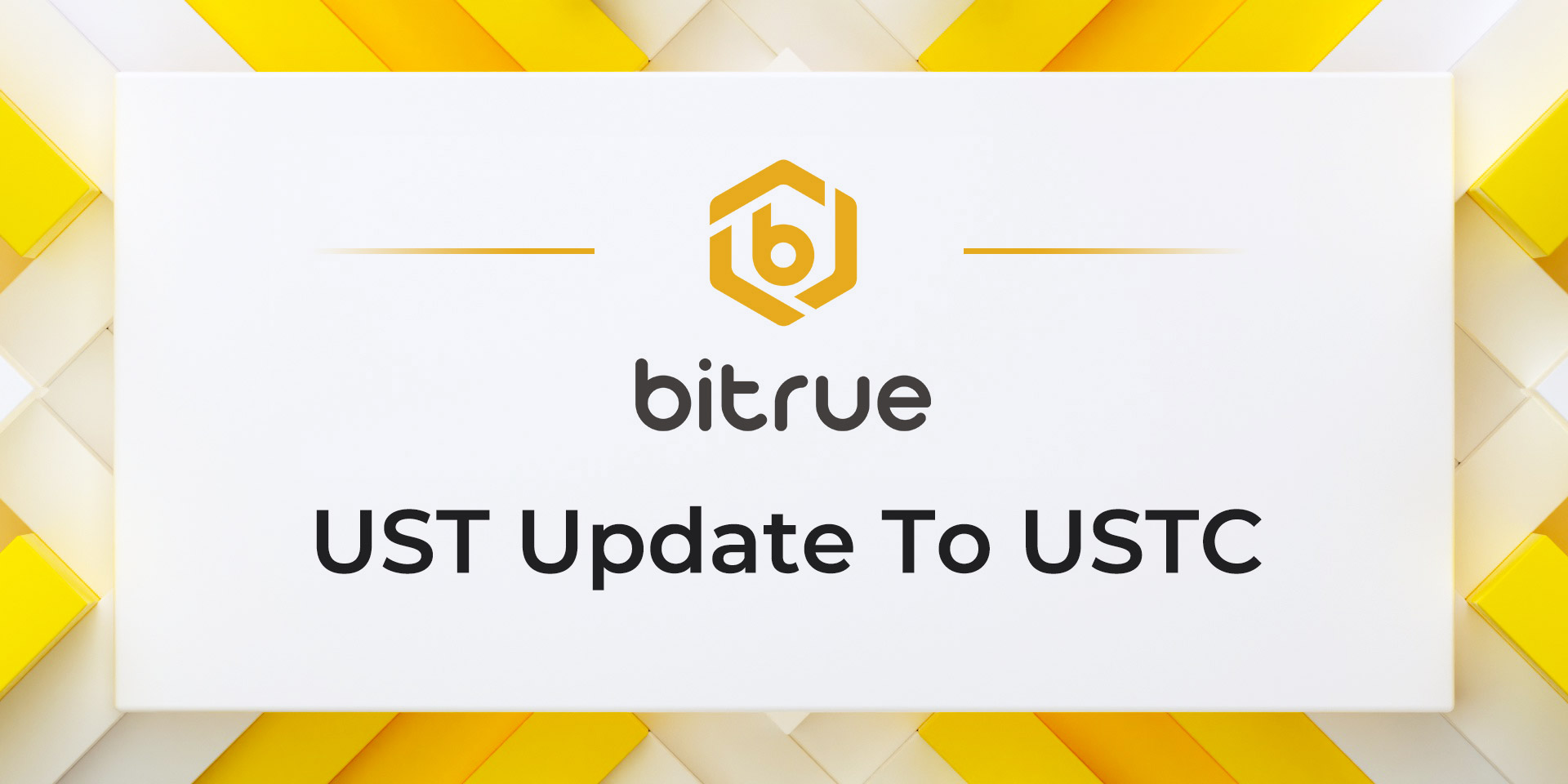 We are happy to announce that we will be supporting the updated form of TerraUST on Bitrue. Bitrue was the first exchange in the world to list LUNA for trading back in 2019, and now in 2022 we have supported our partner at Terraform Labs by being the first exchange to launch the new LUNA V2. Now it's time to also change the name of TerraUST (on Terra Classic network) to USTC (on new Terra network)
Details of the arrangement are scheduled as below:
Services for UST (old) will initially be suspended starting on

June 2nd at 03:00 UTC

, including deposits, withdrawals, and trading (UST/USDT).

The old form of UST (old) will be renamed to USTC

The new form of UST, which will take on the USTC ticker name, will go live with a USDT

(USTC/USDT)

trading pair when it becomes available (estimated on

June 2nd at 10:00 UTC

, but subject to change).
For further updates, please follow us on our official Twitter account @BitrueOfficial.