Dear Bitruers,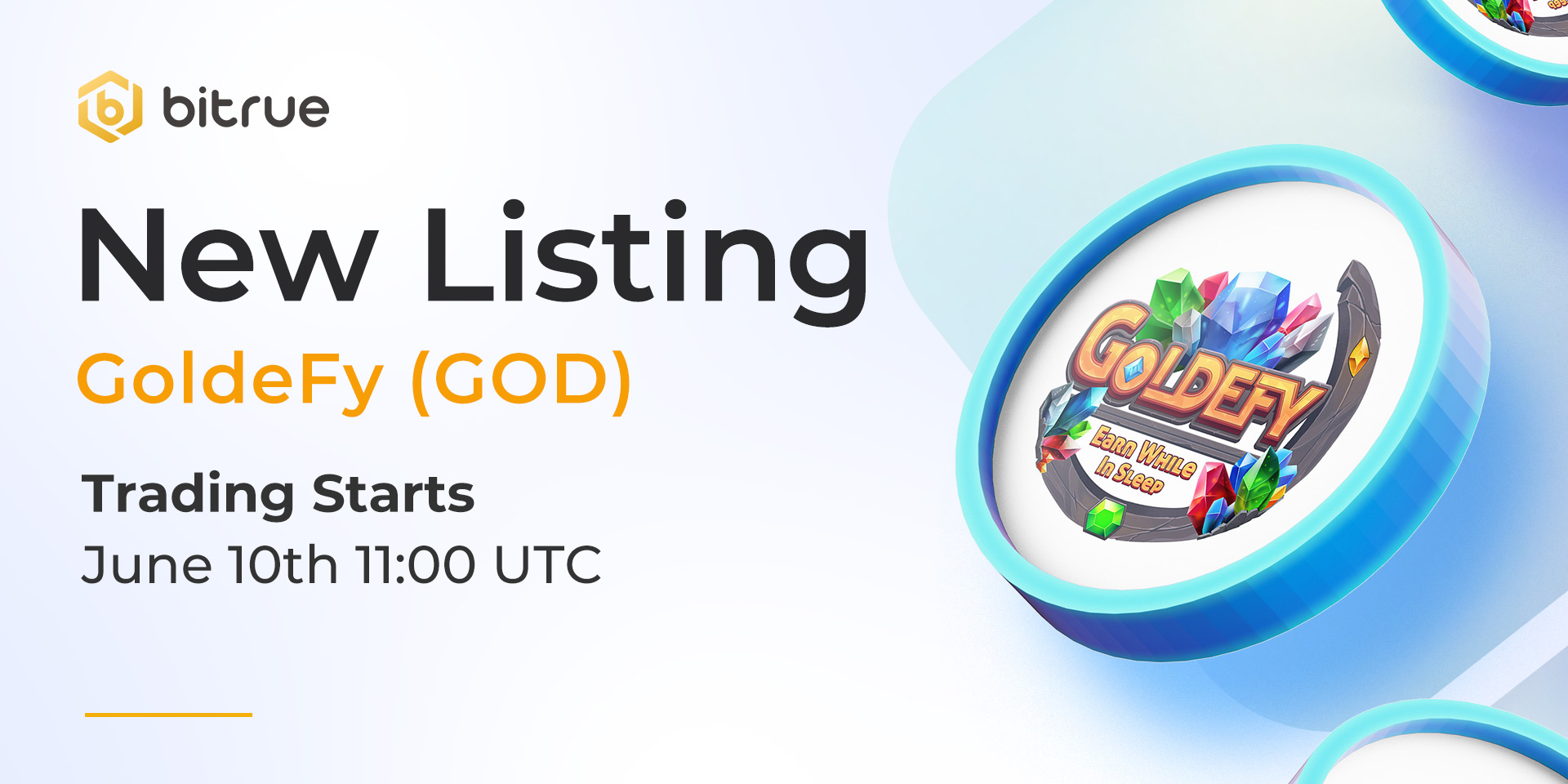 We are bringing a new token to you, it's GoldeFy GOD! Welcome to Bitrue!
"GoldeFy"name comes from "Gold" and "DeFi" and its a combination of an idle game and a metaverse mining game that combines blockchain and NFT technology play-to-earn game. The purpose of this game is to create an environment where users can enjoy easily and earn, rather than the complex of play-to-earn games which are currently on the market.
More information can be found on their official website at https://goldefy.com/
$GOD contract address: 0x2aaa5cb023cf458e7dfa765fd48b64cd95995ab7
Deposits for this coin (BEP20 network supported) have been enabled already, so existing traders are able to deposit in advance and trading coming soon. Withdrawals will be enabled approximately 24 hours after trading has begun.