Dear Bitruers,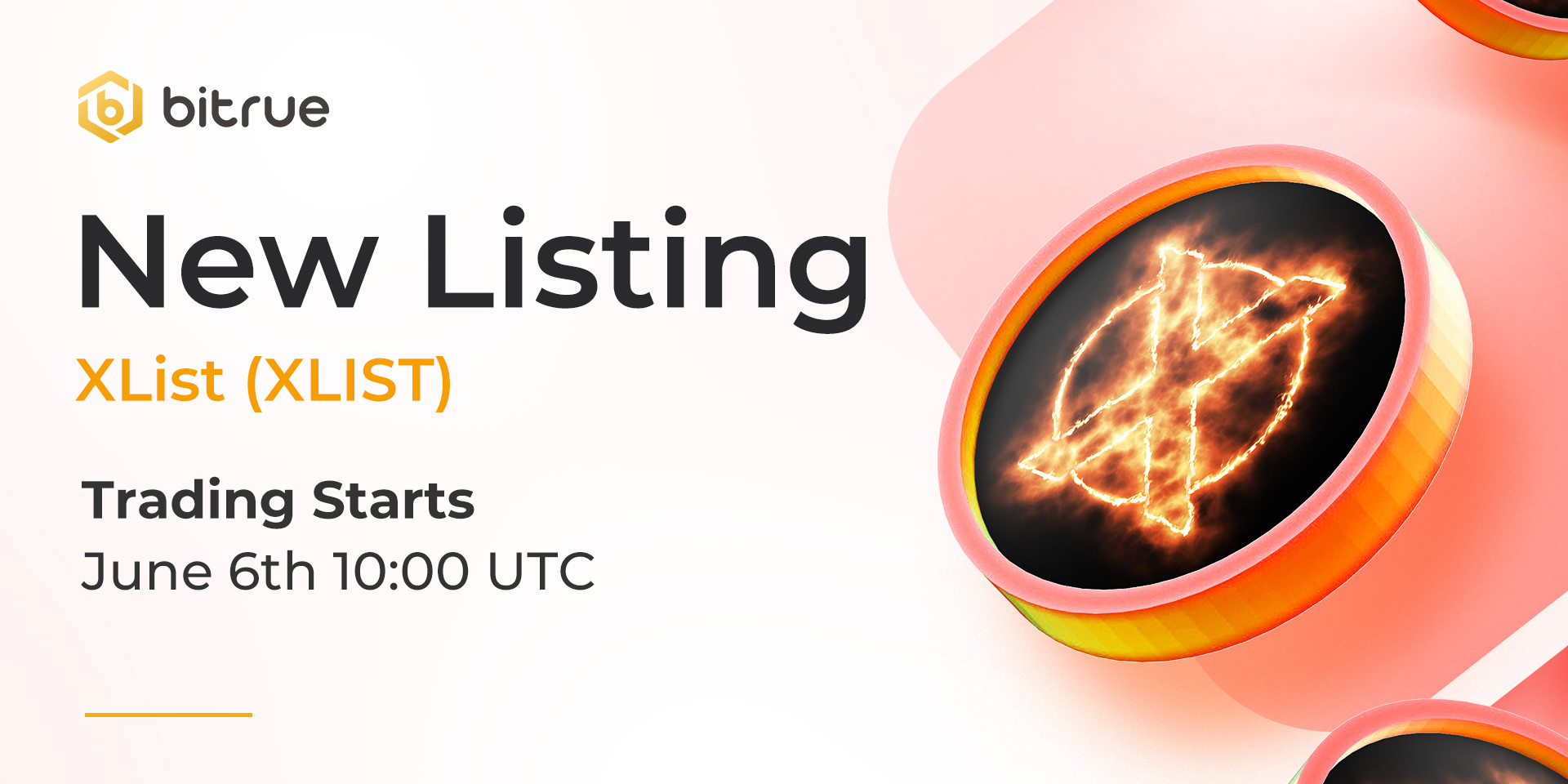 We are bringing a new token to you, it's XList XLIST! Welcome to Bitrue!
The XList token runs on the XRPL network and its main utility allows XList holders to have the power to decide through voting on what exchanges the XList token will get listed on. Holders will be able to vote using the balance of XList tokens held in in their Xumm wallet. So, every vote there will be a list of around 5 exchanges that they can vote for. There will also be a list of around 5 to 10 XRPL projects participating so XList holders get to vote for their favourite XRPL project that will also list on the exchange along with XList. XList holders and NVL holders will also benefit by receiving XList staking rewards and bonuses on DEX and CEX platforms.

$XLIST contract address: rNy8hFXoXEaJwkiT6U6ED5CWsfZHELNcnr
More information can be found on their official website at https://www.xlist.one/
Deposits for this coin (XRPL network supported) have been enabled already, so existing traders are able to deposit in advance and trading coming soon. Withdrawals will be enabled approximately 24 hours after trading has begun.