Dear Bitruers,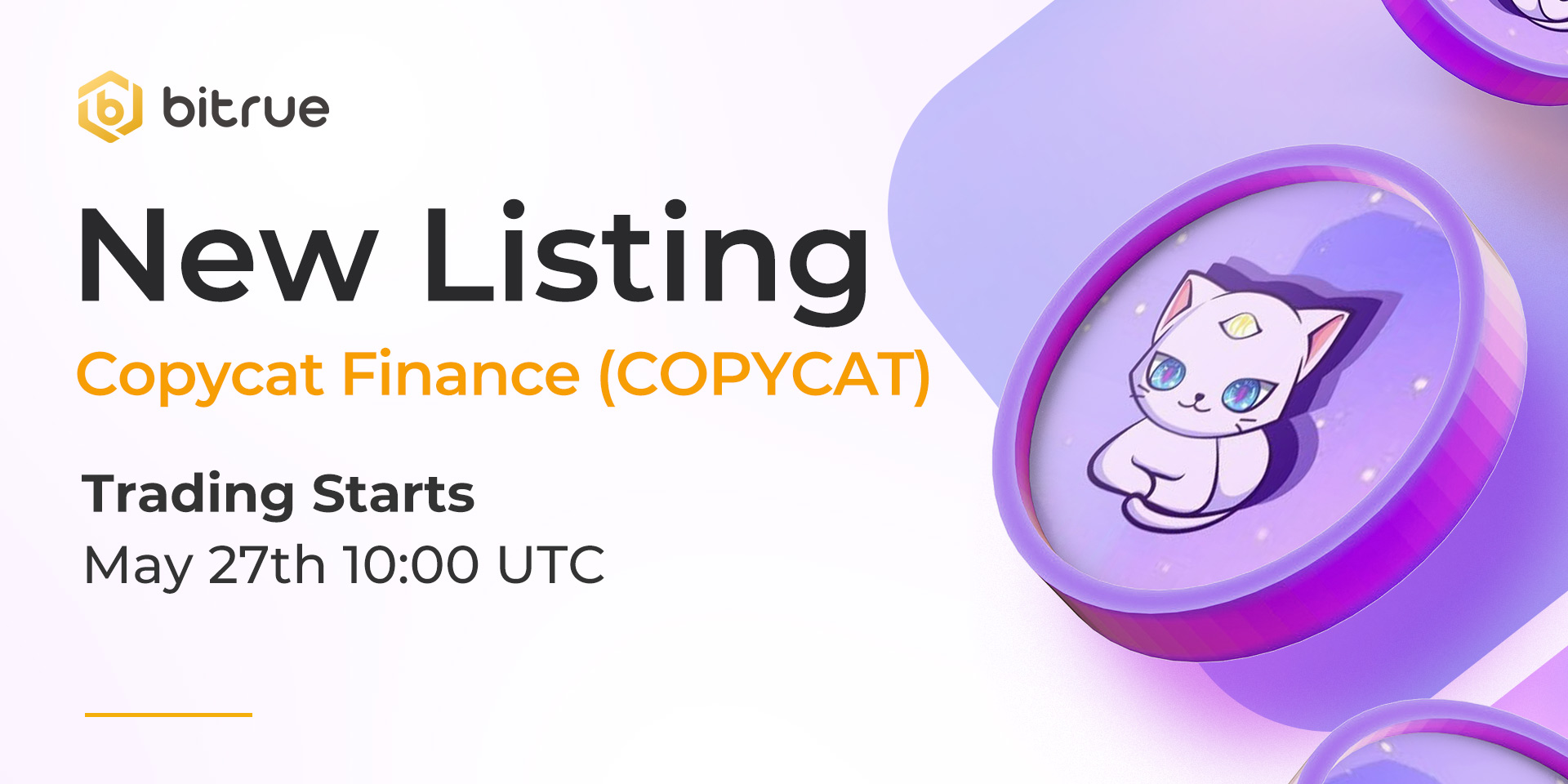 We are bringing a new token to you, it's Copycat Finance COPYCAT! Welcome to Bitrue!
COPYCAT gives you the chance to invest in successful strategies of other master traders from all over the world. Use our leading copy trading engine building on DeFi technology to automatically copy their trading portfolio performance. With these 3 steps; Choose a master's strategy, invest funds and earn from every profitable trade.
More information can be found on their official website at https://www.copycat.finance/
$COPYCAT contract address: 0xd635b32688f36ee4a7fe117b4c91dd811277acb6
Deposits for this coin (BEP20 network supported) have been enabled already, so existing traders are able to deposit in advance and trading coming soon. Withdrawals will be enabled approximately 24 hours after trading has begun.