Dear Bitruers,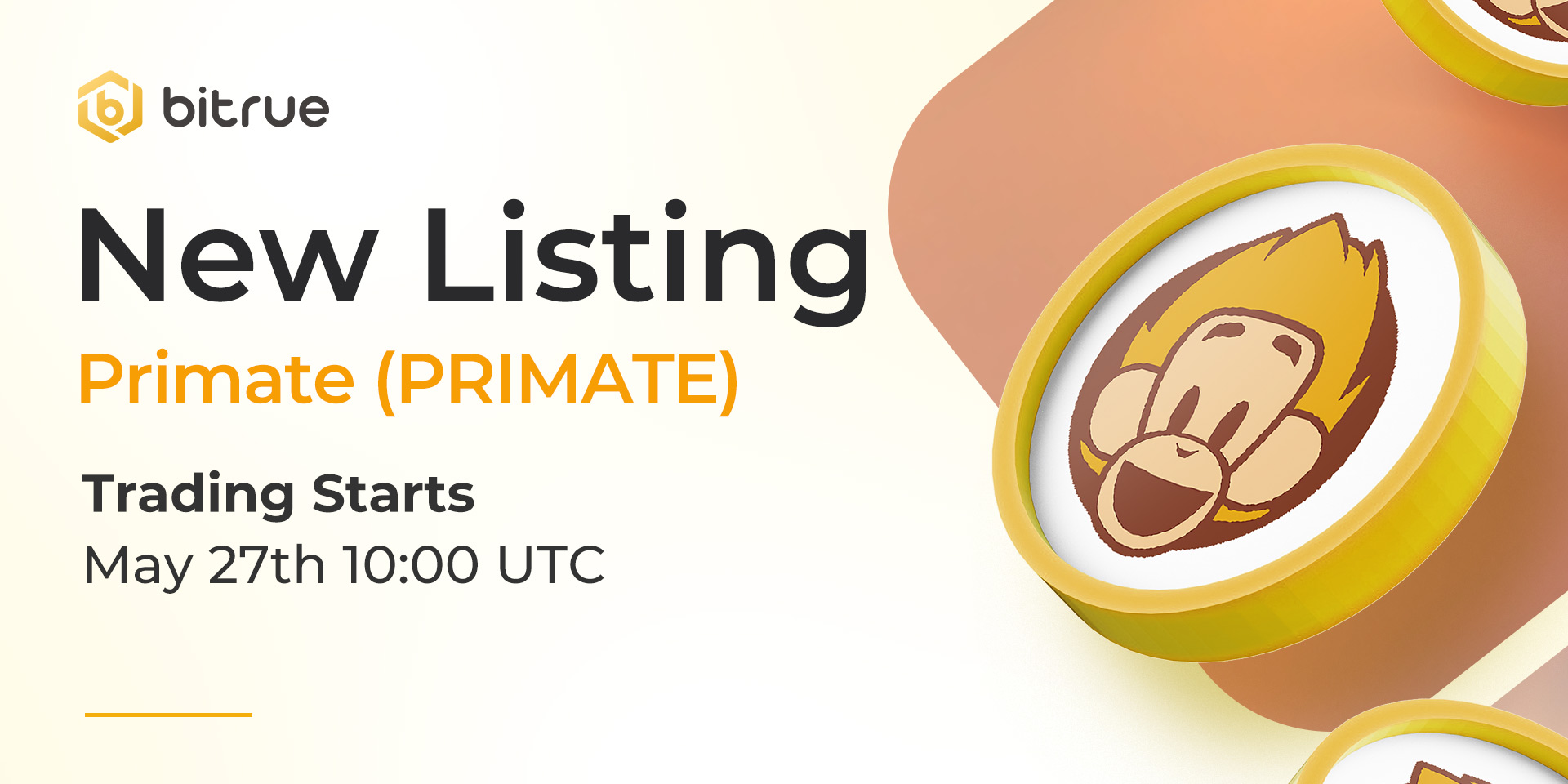 We are bringing a new token to you, it's Primate PRIMATE! Welcome to Bitrue!
The PRIMATE Token is the core of the play-and-earn system being added to Benji Bananas and will gradually be added to other play-to-earn or play-and-earn blockchain games. Players will be able to earn PRIMATE Tokens when playing the game through various rewards campaign. PRIMATE can be swapped for other tokens in various liquidity pools(see all pairs on CoinGecko); the PRIMATE/APE pairing has the largest liquidity pool.
More information can be found on their official website at https://www.benjibananas.com/
$PRIMATE contract address: 0x46e98FFE40E408bA6412bEb670507e083C8B95ff
Deposits for this coin (ERC20 network supported) have been enabled already, so existing traders are able to deposit in advance and trading coming soon. Withdrawals will be enabled approximately 24 hours after trading has begun.