Dear Bitruers,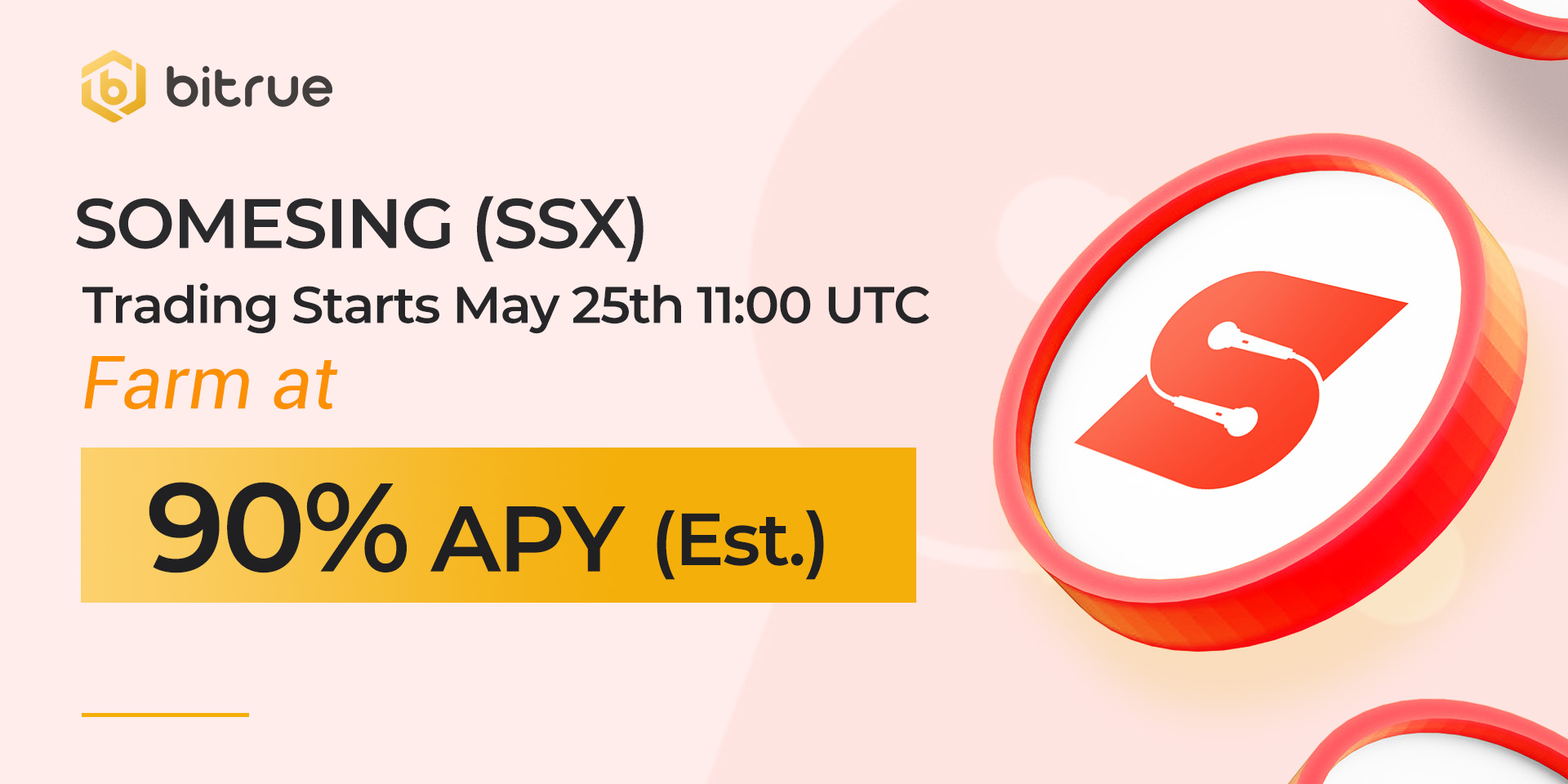 We are excited to be listing SOMESING (SSX) on Bitrue starting May 25th! SOMESING, as Klaytn's Blockchain Application (BApp),will create a new blockchain world together with various projects in the Klaytn's ecosystem. You can learn more about SSX on their official website at https://somesing.io/service
Deposits for SSX are open NOW, you can get prepared for trading in advance. We will open up a USDT trading pair for SSX on May 25th at 11:00 UTC. Withdrawals will be enabled approximately 24 hours after trading begins.
SOMESING SSX will also be added to Bitrue's Yield Farming! If you're planning to hold SSX for a long time in the future then you can set and forget it in our investment service and watch as you receive interest over time with no strings attached.
This service will be starting at 13:00 UTC on May 26th.This is a chance to receive returns of up to 90% APY.
The farming period will be for a full 30 days, and there will also be preparation and distribution periods at the beginning and end of the investment.
We'll have more exciting news of interest to SSX enthusiasts coming very soon!