Dear Bitruers,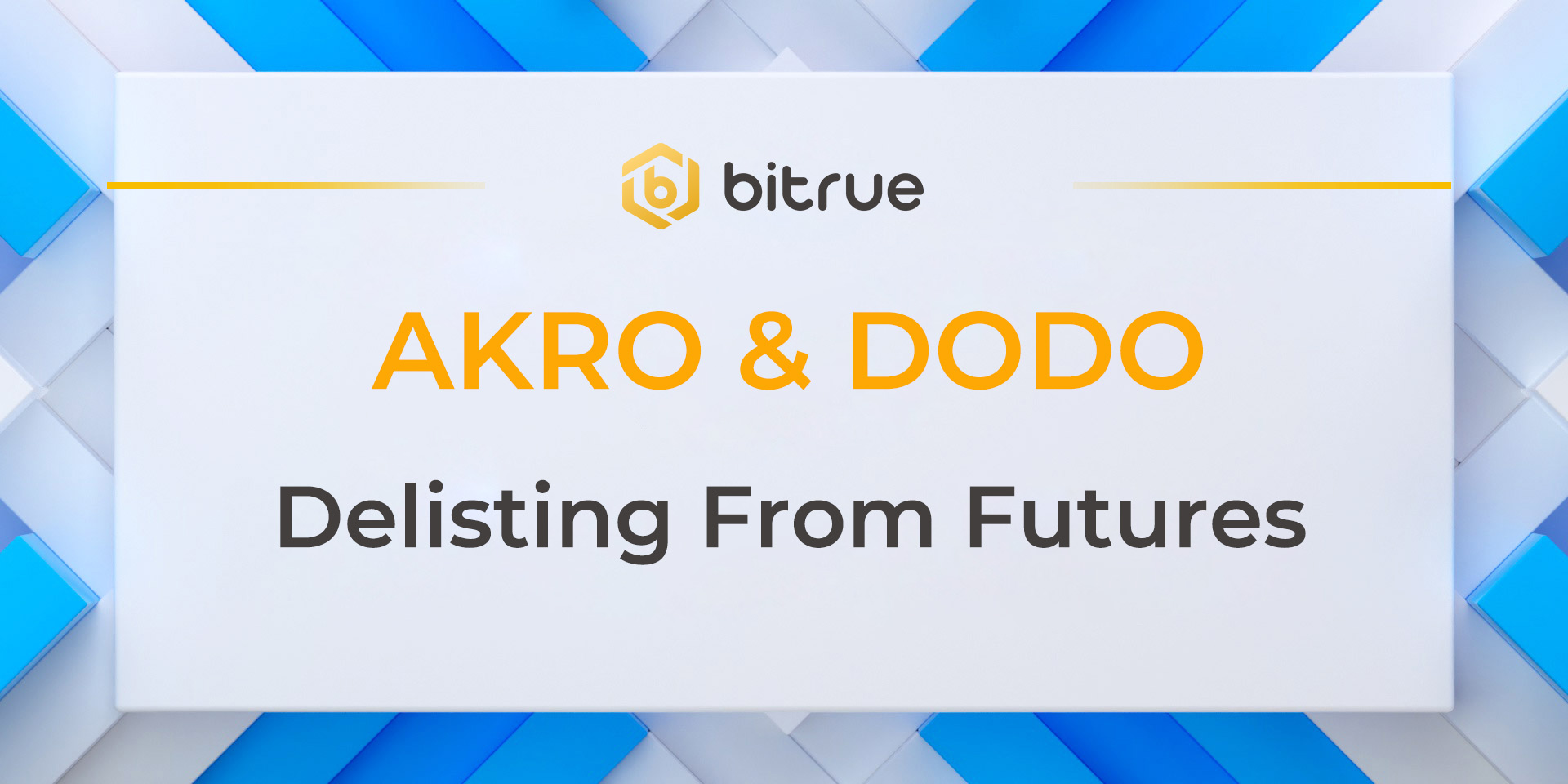 Bitrue will no longer be supporting the following trading pairs in our Futures function:
AKRO/USDT
DODO/USDT
Trading for these coins will be removed starting at 08:00 UTC on May 25th 2022. Users are encouraged to cancel any pending orders in advance, and any outstanding orders will be removed automatically once the pairs have been taken offline.
Any outstanding positions will also be closed at this time and liquidated at the market price. USDT funds will be returned to users' accounts within 1 hour of closing.
Thank you for your understanding on this matter. We will continue to monitor and improve our services in order to provide everyone with the best trading experience possible.