Dear Bitruers,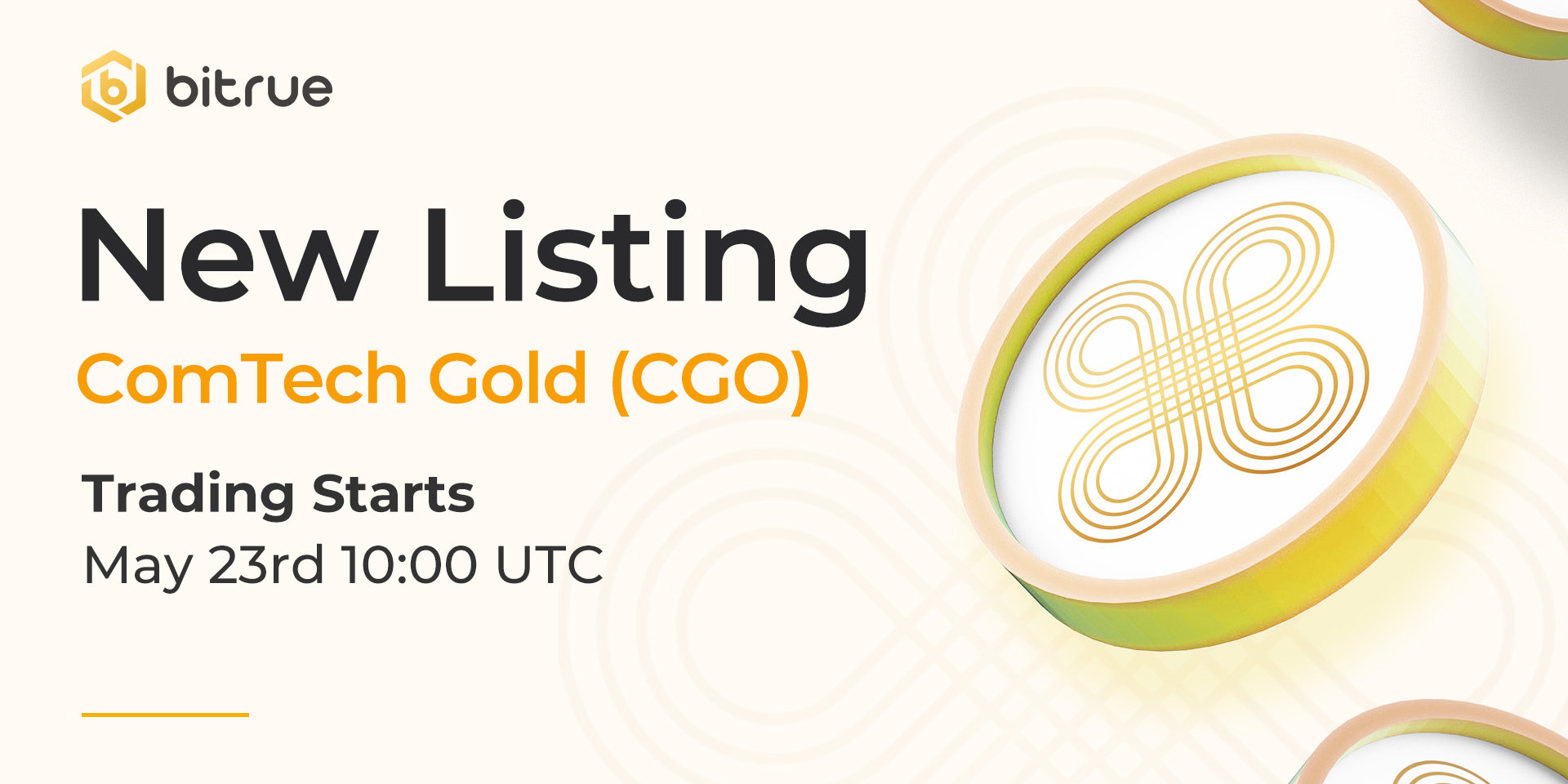 We are bringing a new token to you, it's ComTech Gold CGO! Welcome to Bitrue!
ComTech is 100% Shariah compliant, making it the first token of its kind. Each token is backed by a clearly identifiable piece of gold that carries its own audit trail of its transactions. One CGO represents one pure gram of gold. Fully backed, redeemable, and regulated. There is no investment-grade gold product that is both easy to own and easy to trade. Physical gold is hard to store and transport. Gold futures are easy to trade, but don't give you ownership of the underlying commodity. ComTech solves this problem by providing a 100% gold-backed cryptocurrency.
More information can be found on their official website at https://www.comtechgold.com/
$CGO contract address: xdc8f9920283470f52128bf11b0c14e798be704fd15
Deposits for this coin (XINFIN network supported) have been enabled already, so existing traders are able to deposit in advance and trading coming soon. Withdrawals will be enabled approximately 24 hours after trading has begun.