Dear Bitruers,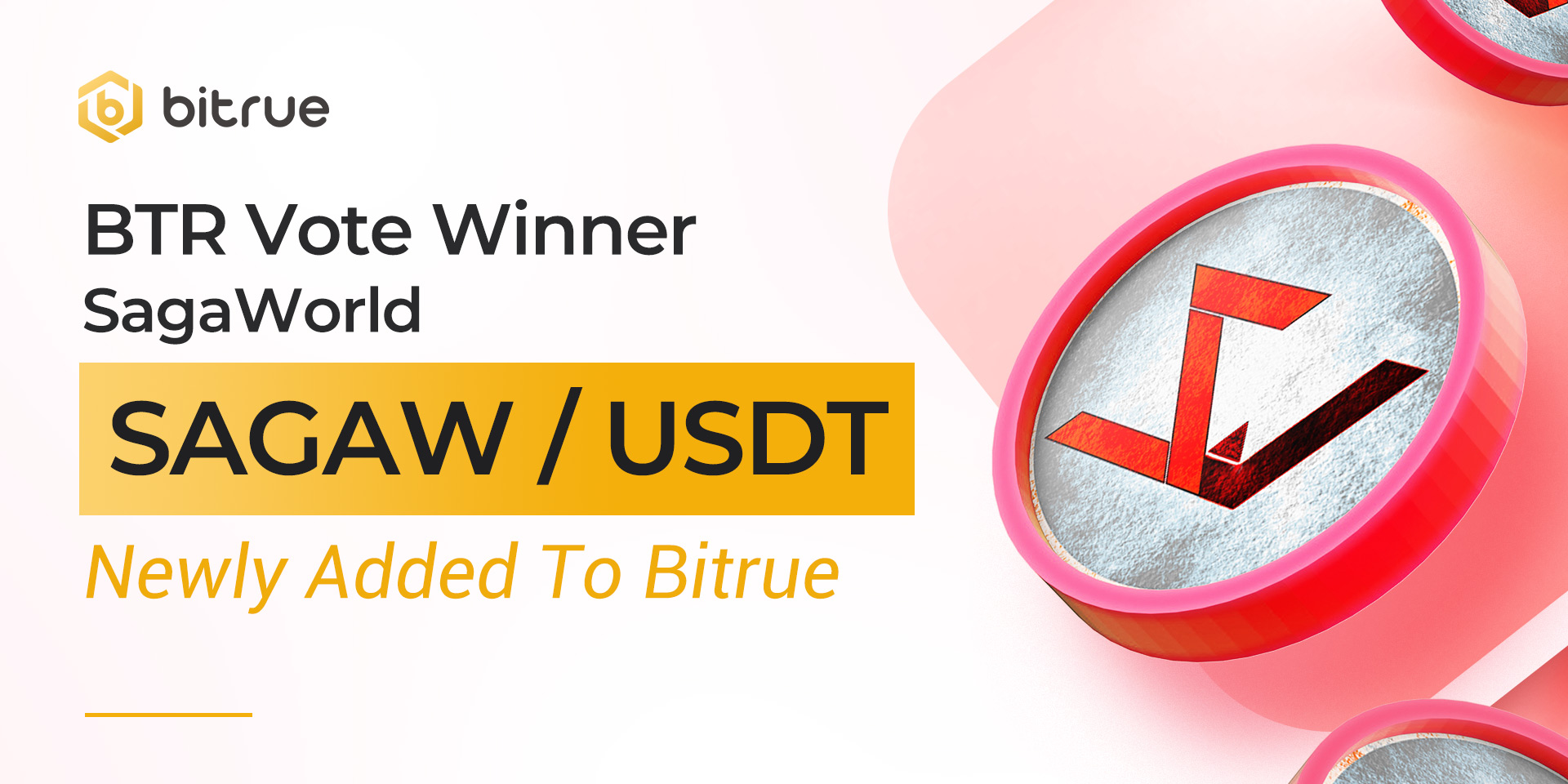 After successfully passing through our BTR Vote process,SagaWorld (SAGAW) is coming to Bitrue today!
SagaWorld (SAGAW):Sagaworld is a unique platform which Freelancers and normal people with any talents can get hired or hire in any category like paiting/nft making to coding while they also can sell/buy their products - sagaworld uses its native token which is SAGAW for its platform - and also people can MINE sagaw token by buying mineable items - this part of project is like stepn and nft holding to receive sagaw token - so to sum up its some thing like ebay+fiverr+upwork with the power of blockchain payments while they also can mine token by mineable items from site.
Deposits for this coin (BEP20 Network Supported) have already been enabled, so if you are an existing holder of this coin you can ready for when trading starts on a USDT pair at 10:00 UTC on May 23. Withdrawals for this coin will be enabled approximately 24 hours after trading begins.