Dear Bitruers,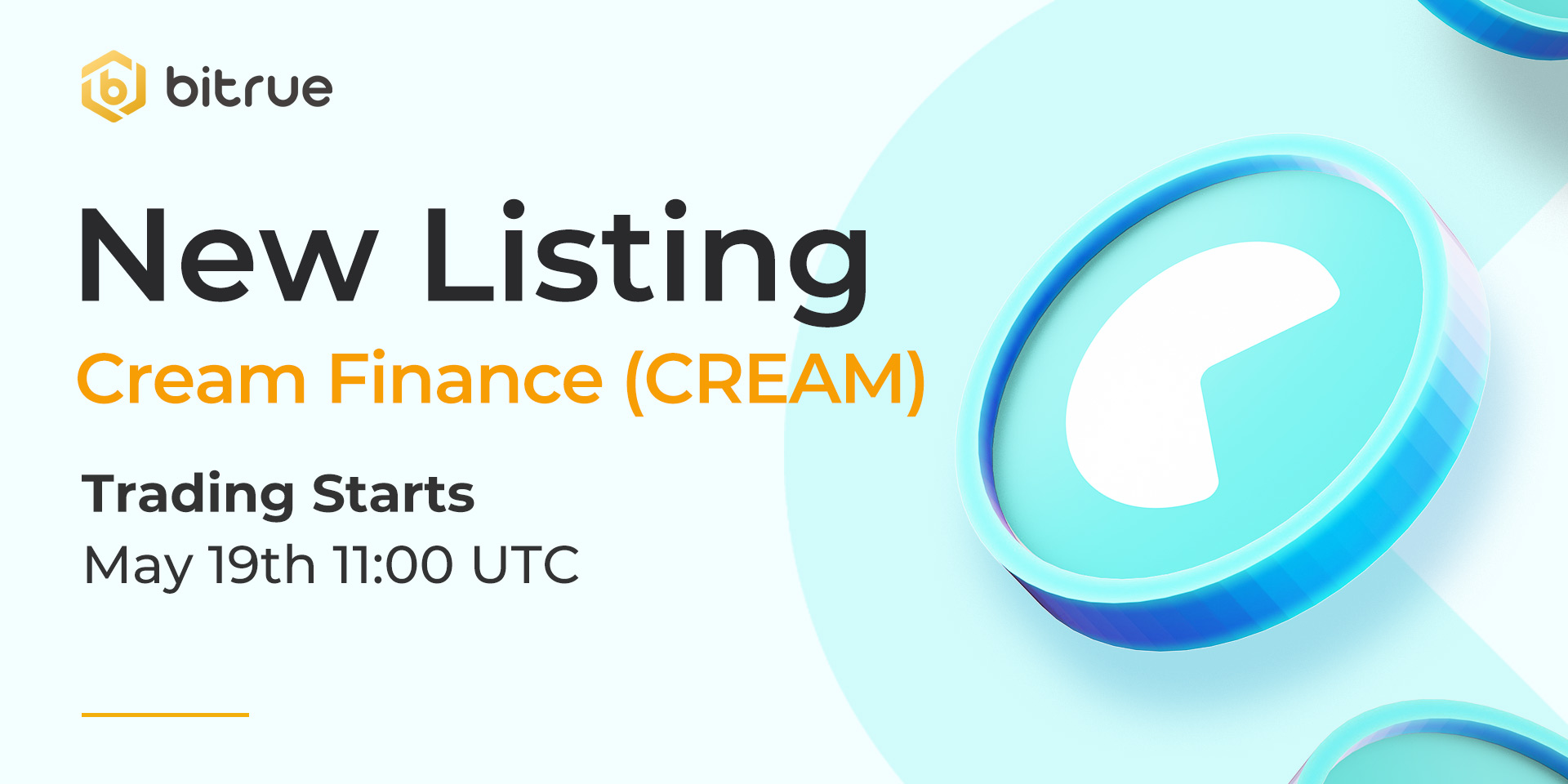 We are bringing a new token to you, it's Cream Finance CREAM! Welcome to Bitrue!
Cream Finance is a decentralized lending protocol for individuals and protocols to access financial services. The protocol is permissionless, transparent, and non-custodial.
More information can be found on their official website at https://cream.finance/
$CREAM contract address: 0x2ba592f78db6436527729929aaf6c908497cb200
Deposits for this coin (ERC20 network supported) have been enabled already, so existing traders are able to deposit in advance and trading coming soon. Withdrawals will be enabled approximately 24 hours after trading has begun.