Dear Bitruers,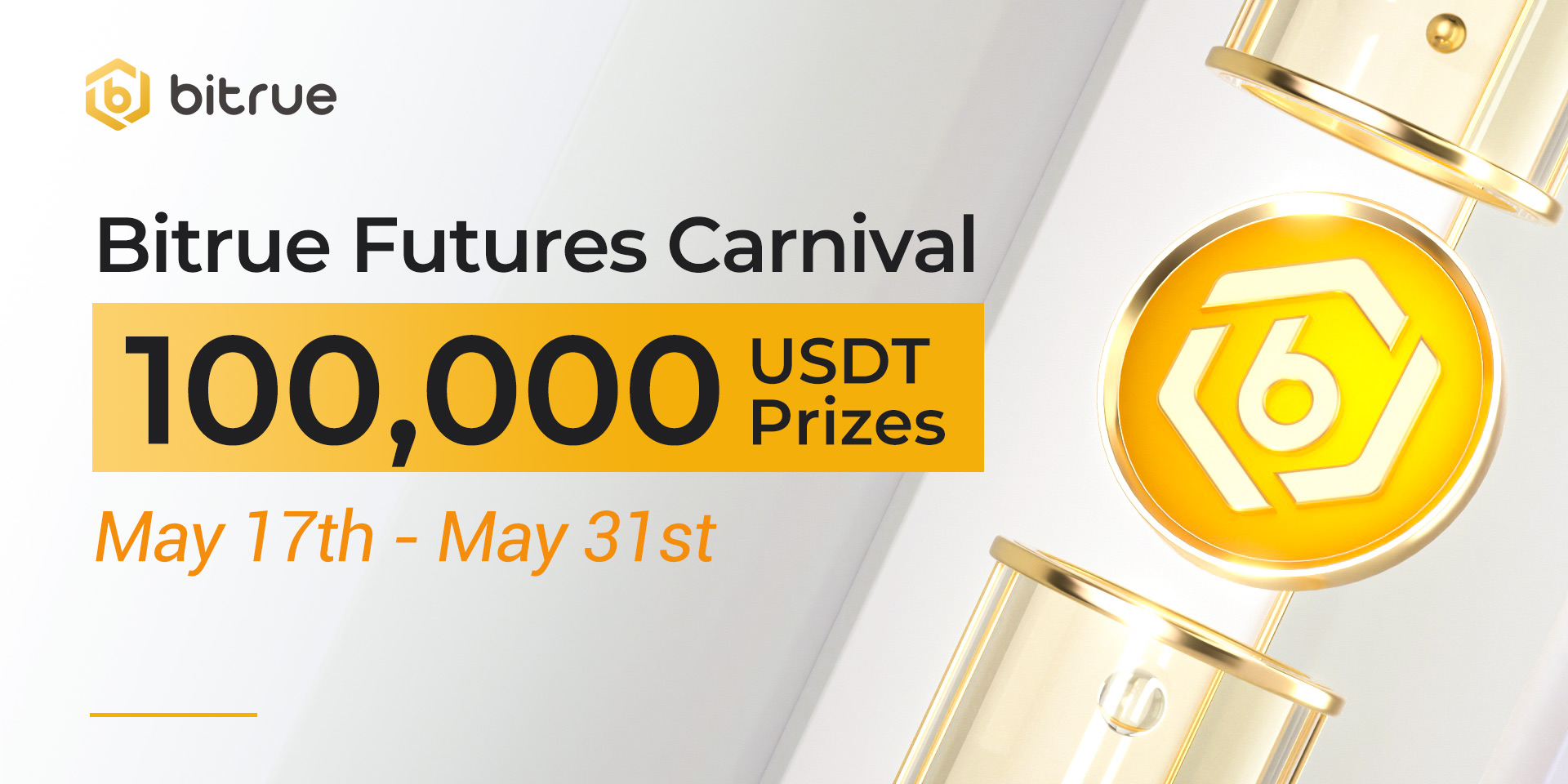 To thank all Bitruers' support for our Futures service, we are launching a brand new Futures trading event! In this event you'll simply need to trade using Futures and then you'll be able to share part of the whopping 100,000 USDT prize pool. Make sure you Register For This Event by filling in the linked form.
Event Period:
06:00 May 17th, 2022 - 06:00 May 31st, 2022 UTC
Event 1: Receive up to 555 USDT Futures Trading Bonus
Head to the Rewards Center to claim a Futures trading bonus of up to 555 USDT right off the bat.
Event 2: Trade on Futures & Share 100,000 USDT (Only for users registered after May 17th)
Users who meet the requirements below will get to share part of the bonus:
1) Deposit at least 30 USDT to your Bitrue account during the event period
2) Transfer at least 30 USDT to your Bitrue Futures account during the event period
3) Have a total Futures transaction volume in excess of 500 USDT
4) Created their Bitrue account after May 17th 2022
Note
The USDT in the event is a bonus. The reward can be used as the principal for Futures trading, margin, priority deduction fee, or can be taken as profit.

The registration form must be filled in to take part in the event.

During the event, users should transact Futures for at least 6 days.

Users are not eligible for rewards if they transfer Future assets out of their Bitrue Futures account.

An asset snapshot of all users' Futures account holdings will be performed at 06:00, May 31st, 2022 to determine their qualification for the event.

Rewards will be distributed within 7 workdays after the event ends.

During the event, cheating is strictly prohibited, including but not limited to malicious brushing, batch registration of subsidiary accounts, etc. In case of any illegal operation affecting the normal operation of the event, Bitrue will immediately cancel the qualification to participate in the event and even block any accounts with any serious violations. Bitrue reserves the right of final interpretation for this event.

Users must hold a position in the Futures for at least one hour to be considered a valid transaction.
Reward vouchers have expiration dates, please use them as soon as possible after receiving them.
Bitrue has the right to adjust these rules at any time and without notice to users.
Best Regards,
The Bitrue Team