Dear Bitruers,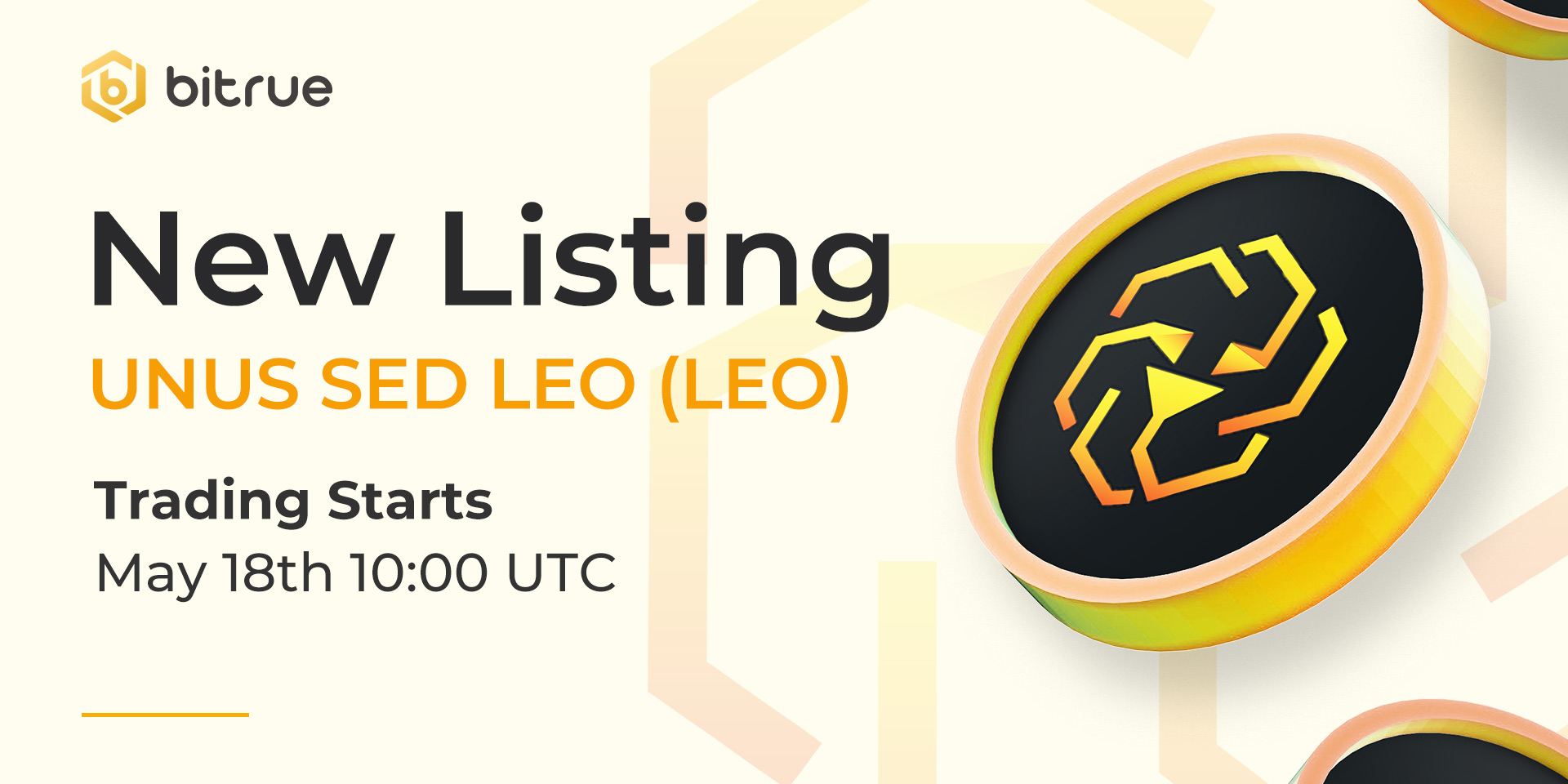 We are bringing a new token to you, it's UNUS SED LEO LEO! Welcome to Bitrue!
LEO has been created with the iFinex and crypto community at heart and in mind. LEO presents a sizeable opportunity for existing iFinex users and those who wish to use iFinex's platforms and services. A special purpose subsidiary of iFinex intends to sell up to USDt 1 billion worth of LEO tokens.
More information can be found on their official website at https://leo.bitfinex.com/
$LEO contract address: 0x2af5d2ad76741191d15dfe7bf6ac92d4bd912ca3
Deposits for this coin (ERC20 network supported) have been enabled already, so existing traders are able to deposit in advance and trading coming soon. Withdrawals will be enabled approximately 24 hours after trading has begun.