Dear Bitruers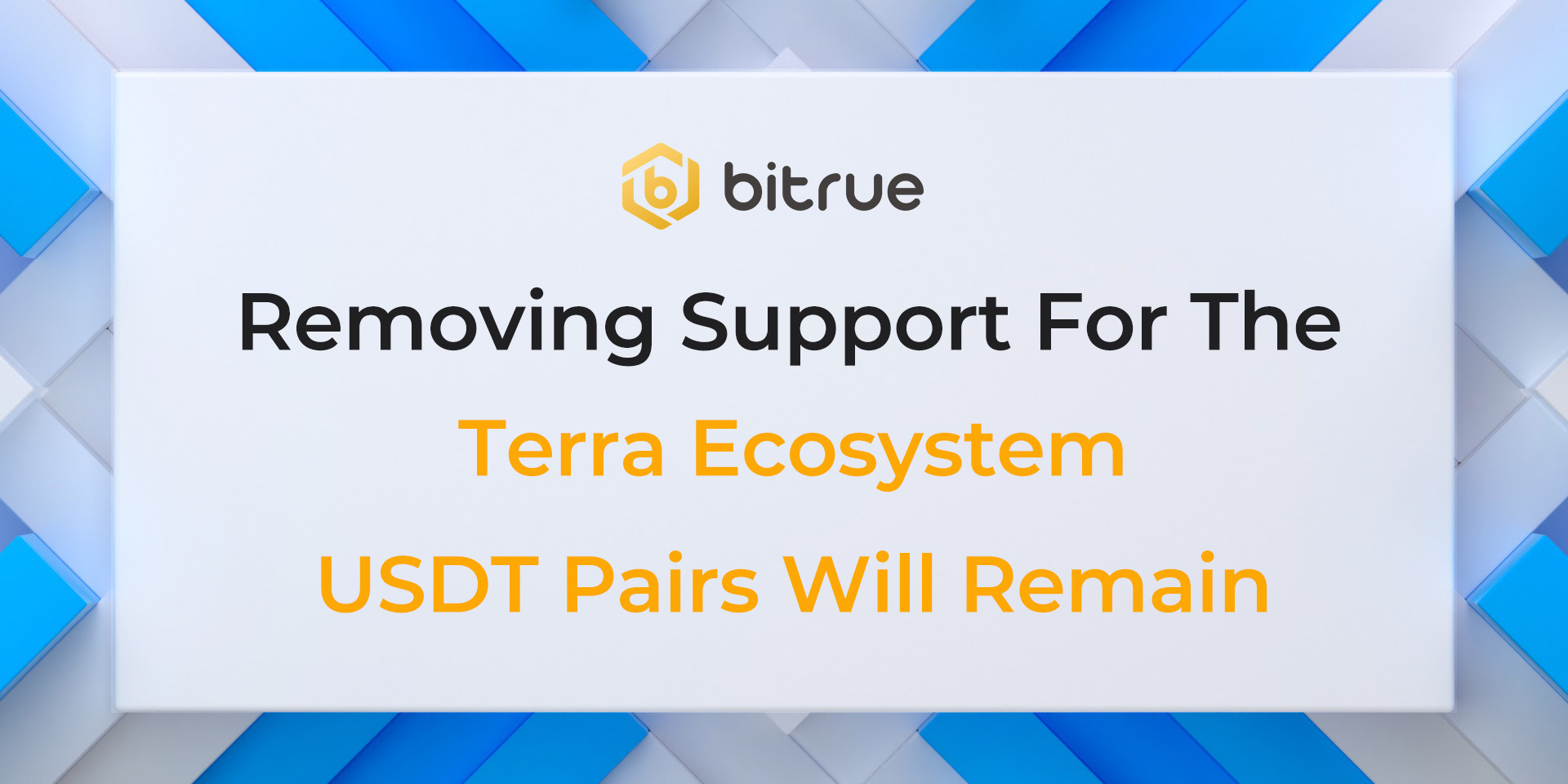 In light of recent events surrounding the Terra ecosystem, we have decided that extensive support for the LUNA, UST, MIR, and ANKR coins is no longer tenable. We will therefore be taking steps to
remove all UST base trading pairs
which were previously available in spot trading. This is in conjunction with our
actions yesterday
to remove several trading pairs involving coins on the Terra ecosystem.
Trading for the UST base pairs has been halted already and no further matches will be possible. We encourage all users to remove any open orders they may have on these pairs. Any remaining orders will be cancelled automatically at 03:00 UTC on May 14th.
Spot trading for LUNA, UST, MIR, and ANKR will still be available on USDT pairs.
Thank you for your understanding on this matter. We will continue to monitor market activity and make sure that we always provide a safe trading environment for our users.